Smart Schools Roundtable
Smart Schools Roundtable: a virtual learning opportunity for educational leadership
Fanning Howey's Smart Schools Roundtable series is a once-a-month virtual session that connects educational leaders with national school facilities experts in a variety of critical areas. Our Spring 2021 Calendar is packed with exciting learning opportunities.
TOPIC:
Private and Public Partnerships
WHEN:
March 11, 2021 at 12:00PM (EST)
REGISTER TODAY! 
William Seder Jr., Superintendent
Mount Vernon City Schools
A long time educator and administrator, Superintendent Seder has served the Mount Vernon City Schools community since 2013. Throughout his career at various Ohio districts, Seder championed partnerships with public and private entities to enhance educational programming opportunities.
---
TOPIC:
Indoor Air Quality
WHEN:
April 8, 2021 at 12:00PM (EST)
REGISTER TODAY!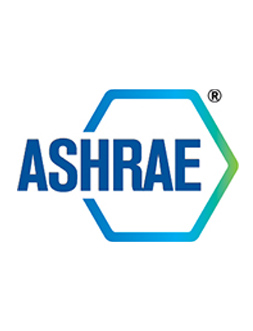 ASHRAE Speaker (TBD)
ASHRAE
ASHRAE, founded in 1894, is a global society advancing human well-being through sustainable technology for the built environment. The Society and its members focus on building systems, energy efficiency, indoor air quality, refrigeration and sustainability within the industry. Through research, standards writing, publishing and continuing education, ASHRAE shapes tomorrow's built environment today.
---
TOPIC:
Moving on from Crisis to a Vision of the Future for Ohio Schools
WHEN:
May 13, 2021 at 12:00PM (EST)
REGISTER TODAY! 
Paul Pendleton
Finding Leaders
Paul Pendleton is the Owner/Consultant for Finding Leaders, which is a national network of experienced educators and human resource, management, and public engagement specialists. They assist school districts by conducting leadership searches and providing leadership development and strategic planning services. Paul is a former Superintendent, as well as having served school districts in other many other capacities.
---
TOPIC:
Indiana Session Debrief
WHEN:
May 20, 2021 at 12:00PM (EST)
REGISTER TODAY! 
Jeff Qualkinbush, Partner
Barnes & Thornburg
Municipal finance lawyer Jeff Qualkinbush serves as bond counsel and counsel to underwriters in virtually all variety of tax-exempt financings involving governmental units within Indiana.
Missed any of our past presentations? All previous Smart Schools Roundtable sessions are included below. Follow the links to view summaries and session recordings.