Insights
Esports Facilities for Student Engagement
By

Steven Herr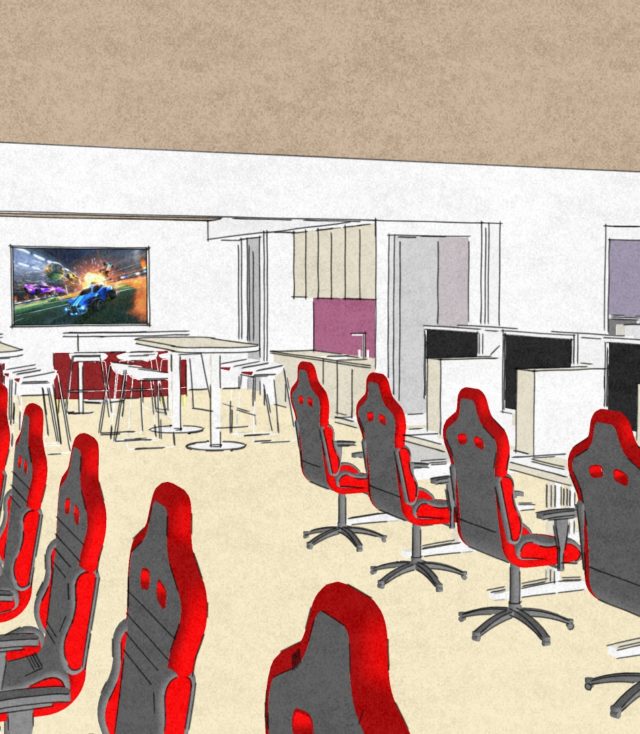 As competitive esports becomes a viable career path, educators across the country are embracing these gaming trends and expanding esports programming at their schools. Schools that have adopted esports are already seeing the benefits. According to the High School Esports League, esports players have 10% higher attendance rates and higher grades, with GPA's 1.7 points higher than the average student.
The number of high schools and universities adding esports to their extracurricular offerings has increased exponentially over the past several years. There are over 1,200 high school esports teams and over 170 collegiate esports teams, many of which offer scholarships for qualified students.
To help our clients be prepared for this growing wave of competitive gaming, Fanning Howey designers got together for a charrette on esports facilities. Out of that collaborative session came five main recommendations for schools to consider when designing esports facilities.
Repurpose Unused Space
Now that you've decided to start an esports team or expand your current team, you need to figure out where they will meet, practice and compete. Several spaces you already have can easily be renovated to accommodate the needs of competitive gaming, including media centers,computer labs and other heavy-use tech spaces. Spaces that are already built out to support more technology than the average classroom are ideal. A portion of the gaming lab could easily function as a graphic design and media arts lab. 
Overlapping use of space is a big deal. It maximizes the payback on technology and infrastructure investment and it builds in a higher amount of density of use. Humans are drawn to activity, so the more use there is, the more energy and draw for students. Your esports space isn't just a satellite program; it has the potential to be a hub within a school or academic neighborhood.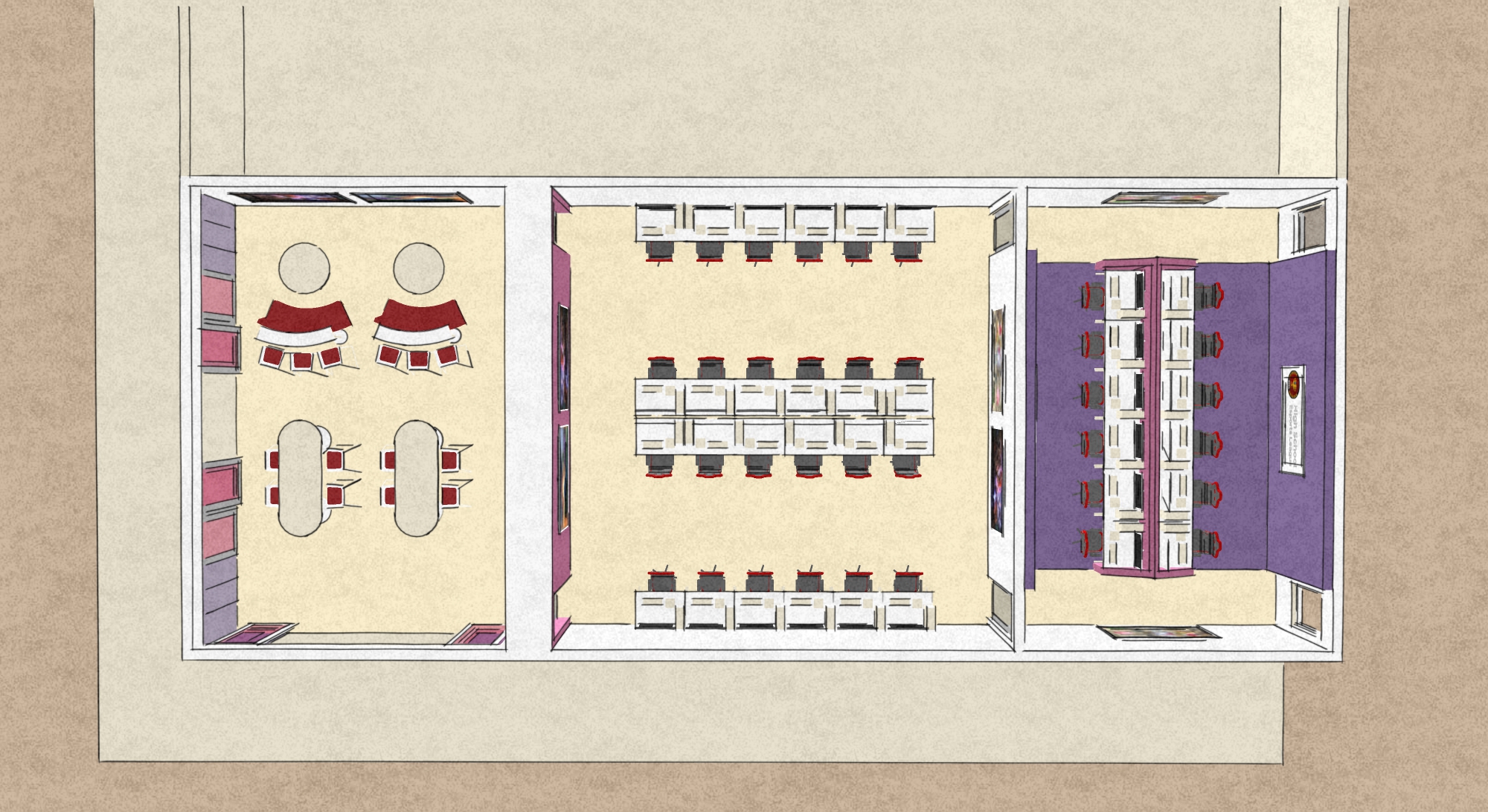 A High-Powered Team Needs High-Powered Infrastructure
Whether you are renovating an existing space or building new facilities, technology infrastructure is incredibly important to support gaming stations in an esports facility. As an integrated team, we discussed the electrical and mechanical needs for an esports space. Our education technology designers brought up good points about the need for strong internet infrastructure and organized wire management. How you lay out your esports space will impact these factors.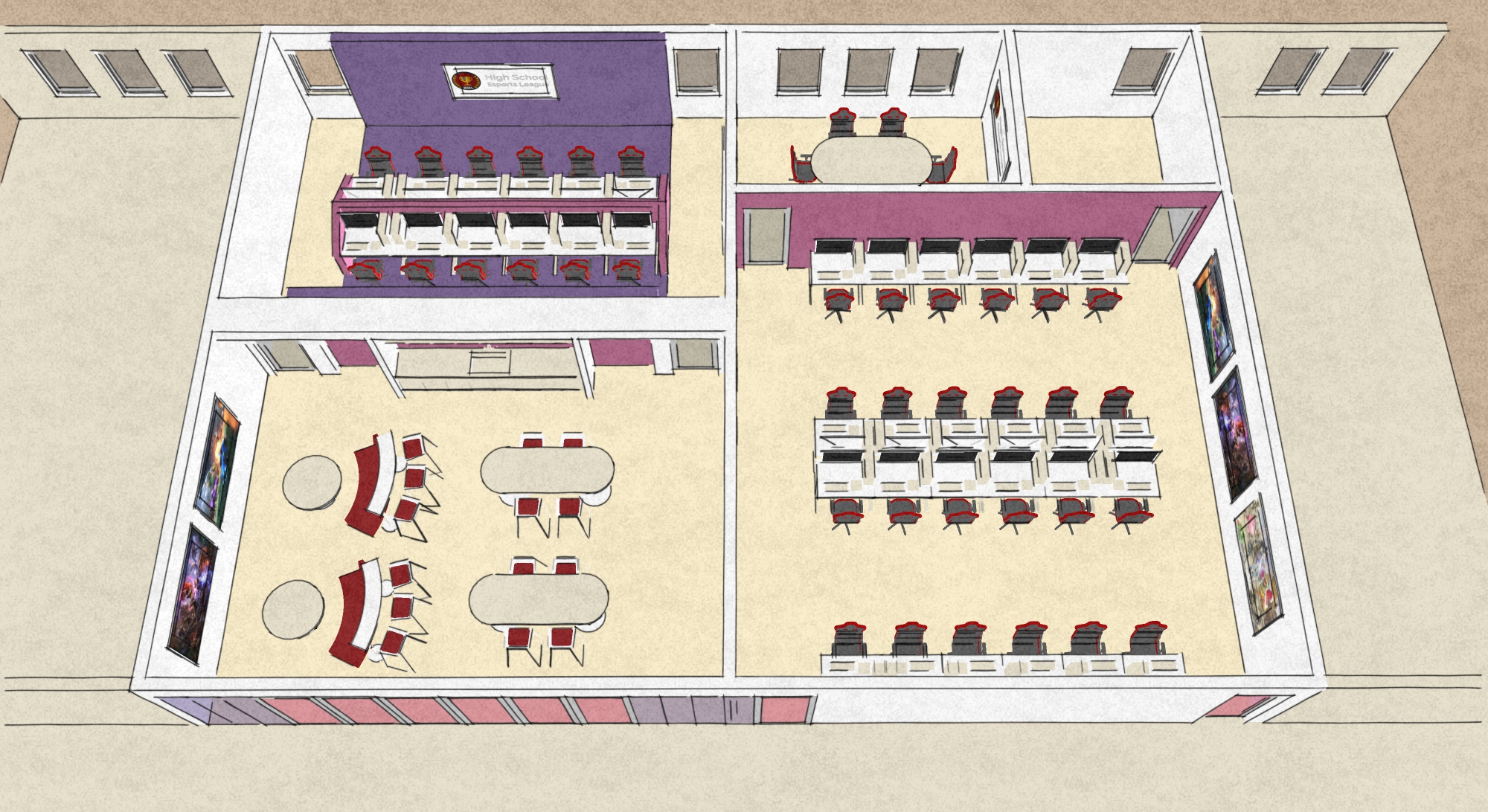 Consider future planning when designing your esports space. As gaming technology changes and mobile virtual reality systems improve, how might this affect competitive esports? Include flexible spaces that can accommodate the shifting gaming priorities of the future.
Additionally, engaging your school's IT department is integral to designing an efficient esports space. Necessary changes to internet firewalls for certain games as well as the additional bandwidth requirements will affect your school's IT team.
Lighting is Key
Staring at a computer screen for hours at a time has a variety of adverse health effects, and lighting is one way to mitigate those issues. Gentle backlighting around monitors reduces eye strain. Balancing natural and artificial light is important to decrease monitor glare and maintain optimal gaming conditions. Beyond strategic lighting, creating gathering space that encourages movement away from screens is an additional way to mitigate the sometimes sedentary state of video gaming.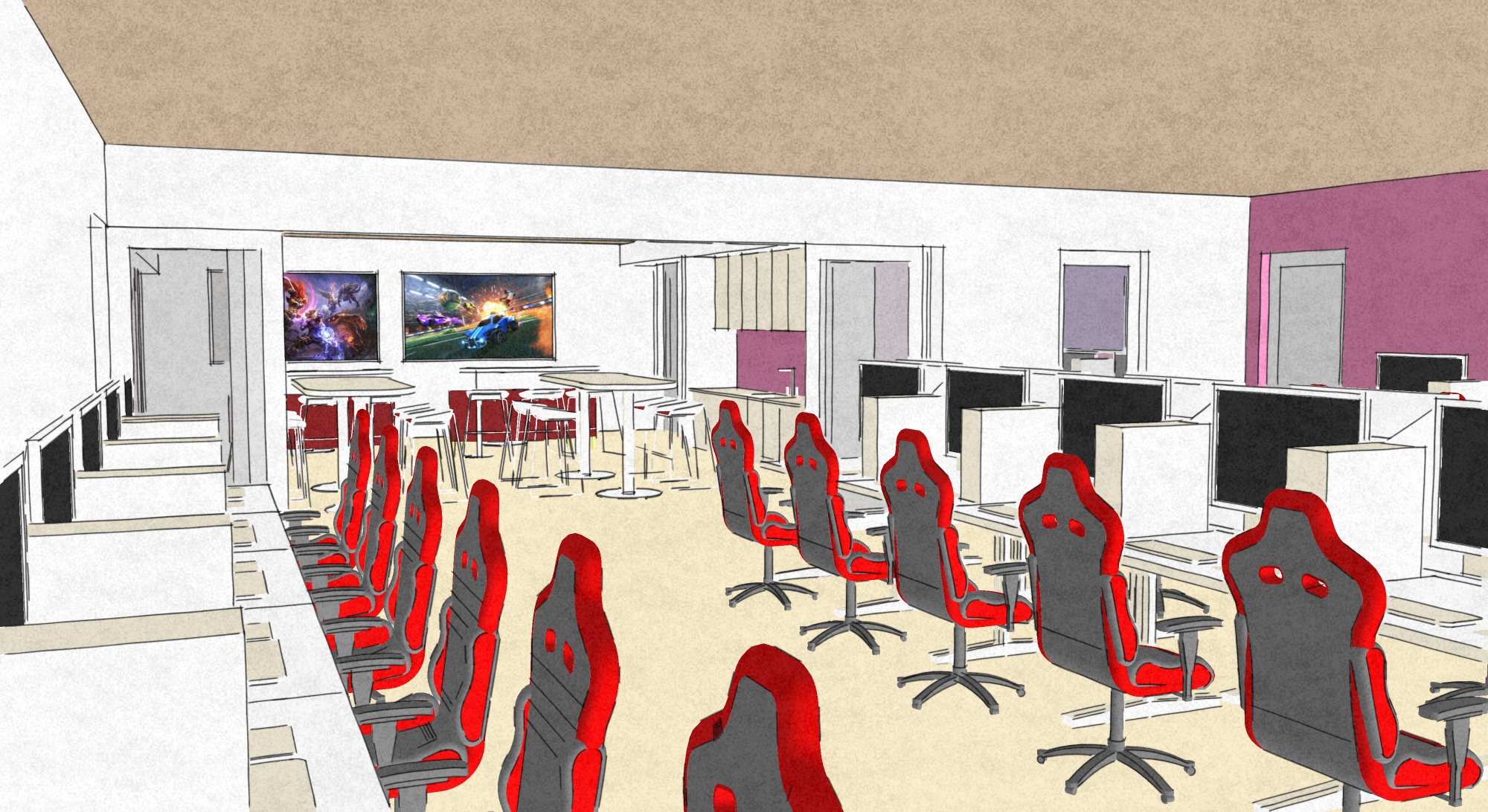 Create Community around your Esports Space
How do you create community around an activity that has been historically considered isolating? One way is to include community space directly within your esports facility. Having lounge space for students to gather separately from screen time encourages them to stay, socialize and utilize the space as a flexible learning environment. Large monitors in this space can live stream the other gaming activities, allowing students to take a break while remaining engaged. You can connect these zones with transparency and windows to create a variety of student engagement opportunities.
Another way is to connect your esports space with other highly visible activities on campus. If you have the opportunity to choose any location for your esports space, consider connecting it to a collaborative learning commons or even close to more traditional athletic facilities. It comes back to the basics of good urban planning. Heavy foot traffic and an inviting facade will encourage people to come into your space. 
If you are hosting in-person gaming competitions or having after school practices, having your esports facility annexed with an athletic or community wing can simultaneously increase visibility and security. 
Design for People First
Esports teams offer a way to engage students that may not be drawn to more traditional extracurricular activities. Esports spaces should be accessible to students with a broad range of physical and emotional needs. Along with traditional ADA compliances, include quiet space for those with noise and social sensitivities. Incorporate ergonomic equipment to mitigate some of the adverse health effects associated with long hours of gaming. 
Think of your esports space as an opportunity to draw more students into the school community, potentially, students that have yet to find their place. Designing an inclusive esports space with your students' needs at the forefront will positively impact student engagement.
Embrace the Creativity of Gaming
Esports facilities should reflect the scrappy, innovative style of the games in which they compete. Whether you are renovating existing space or starting from scratch, keeping in mind the creative mindset of the gaming community will help you design a high-powered facility.
Resources: