Expertise
College & Career Prep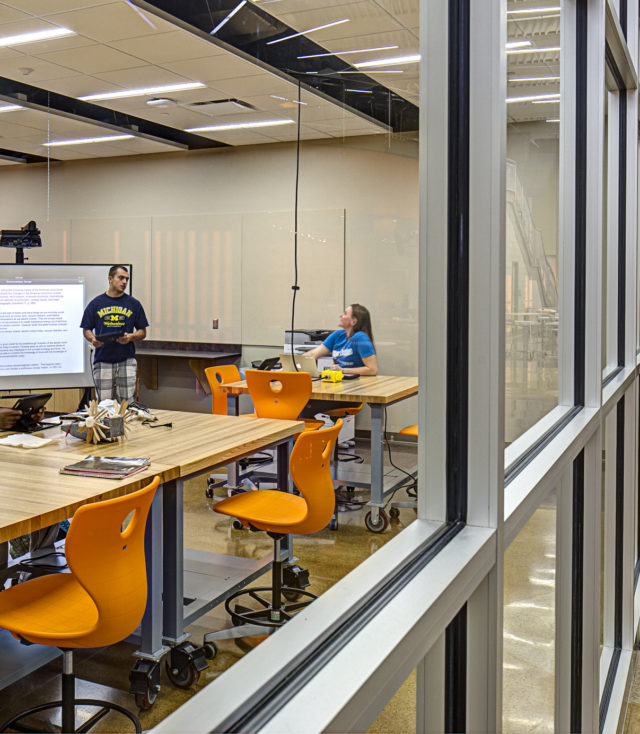 Every student deserves a path to success. At Fanning Howey, our thought leaders are committed to maximizing student opportunity through the design of real-world learning environments. 
Fanning Howey's designers understand every type of learning environment for college and career preparation. From the broad concepts of collaboration space to the intricate details of welding labs, we deliver solutions that give students critical skills training in any chosen field.
To respond to the rapidly-changing workforce, we collaborate with clients to continually explore new types of spaces. But we also bring fresh ideas to traditional facilities for Project Lead the Way, STEM and vocational and career-technical education.
Fanning Howey's portfolio includes everything from new Math and Science campuses to targeted renovations for DECA programs.
03
Services & Capabilities
As an integrated design firm, Fanning Howey creates facilities where innovative solutions drive performance and achievement. Our architects, interior designers and engineers collaborate in the shared pursuit of better environments for learning.
Fanning Howey's highly-collaborative design teams allow clients to accomplish the most complex projects imaginable. From $100 million campus renovations to new Zero Energy-ready campuses, we use our expertise to improve the lives of students, teachers and all life-long learners.