College & Career Prep, High Schools
Hayes High School STEM Atrium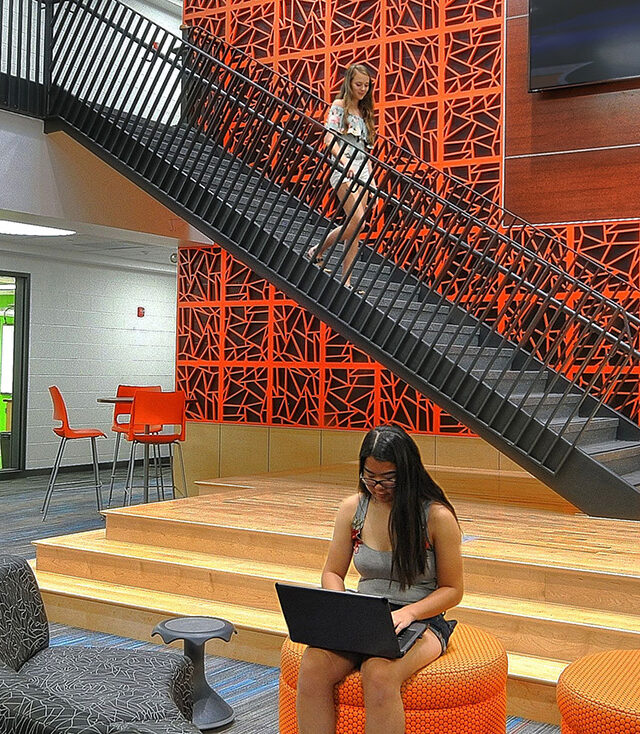 Renovations to Hayes High School have provided students with a vibrant new STEM atrium for personalized learning.
The renovations turned a 20th century space into an innovative, next generation learning environment supported by integrated technology. Students can now collaborate and develop future-ready skills in a dynamic, transparent new atrium. Part living room and part research commons, the atrium creates a comfortable environment for students to study and socialize. An elevated platform with presentation monitors makes for a Ted Talk-like presentation space.
Expertise
High Schools, College & Career Prep
Client
Delaware City Schools
Location
Delaware, OH
Scope
25,000 New SF
67,915 Renovated SF
Challenges
Turn a 20th century space into a Next Generation learning environment for STEM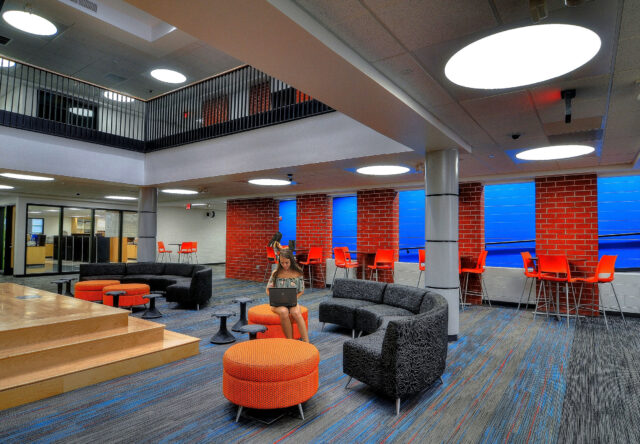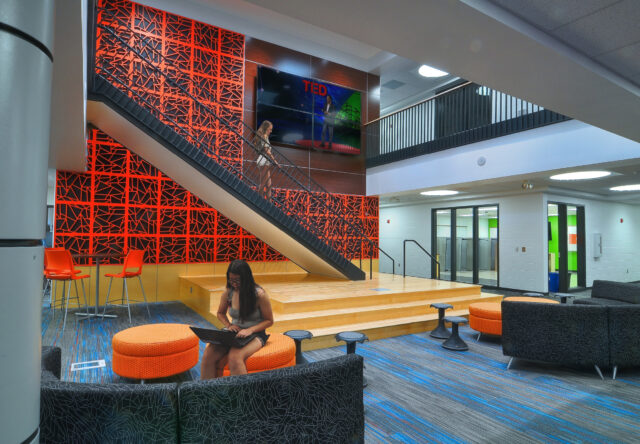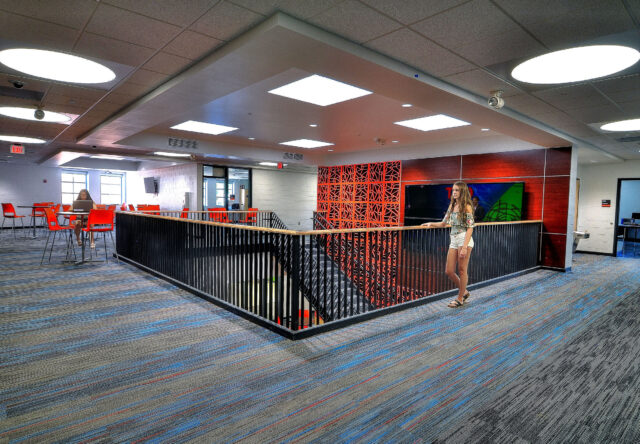 03
Services & Recognition
Our goal with the design of the STEM atrium was to create a learning environment that is as diverse as the students who call it home.