Athletics, High Schools, Pools
Carmel High School Natatorium Complex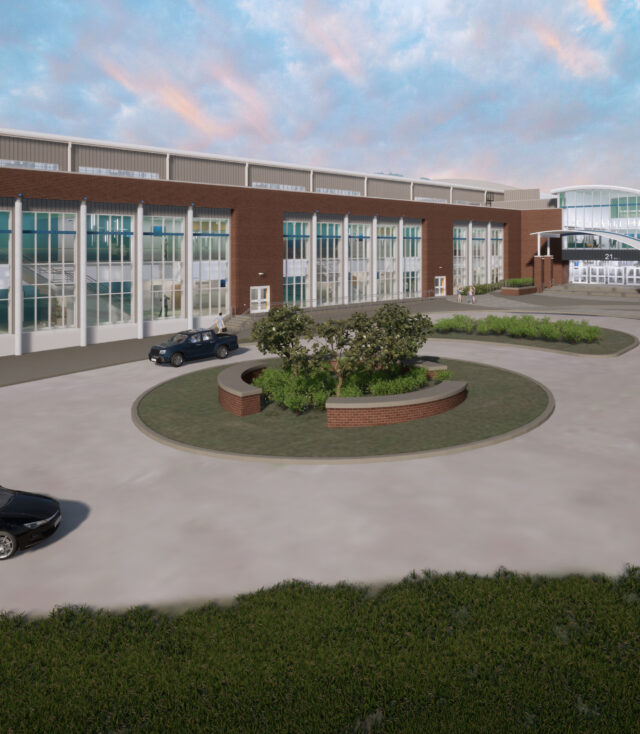 Carmel High School's new natatorium, in concert with renovations to the existing pool, will provide a complex to better serve students, the community and top-tier competition.
This expansion more than doubles the available water surface for swimming programs that continue to grow in the Carmel community. The new natatorium features a 50-meter pool tank with a fully recessed gutter and a flat floor with 8-foot depth, exceeding FINA and USA Swimming standards for entry safety. The pool's  25-meter width and cooler water temperature ensures that this will be one of the fastest pools in the nation. High-performance filtration and controls promote a healthy environment for occupants.
The addition also includes a large hydrotherapy pool with temperatures suited for students, athletes, staff and community use. A separate diving well with a one-meter diving platform and stands for beginning and experienced divers ensure greater flexibility for the 50-meter by 25-meter stretch pool. A variety of support spaces on both levels allows for spectator flexibility during competitions.
Renovations to the existing 50-meter pool are updating the swimming environment to serve physical education classes, community swimming programs and school and club practices. The design replaced the dehumidification system to add 100 percent outside air and to increase filter room ventilation. Other improvements include a new UV system, the same filtration system as the new pool and a new sound system. With its upgraded systems and existing contoured floor, the pool is the ideal environment to serve multiple stakeholder groups.
Expertise
Pools, Athletics, High Schools
Client
Carmel Clay Schools
Location
Carmel, Indiana
Scope
91,512 New SF
Challenges
-Expand swimming facilities to support school and community programs
-Connect the new 50-meter pool and the existing 50-meter pool to create an integrated swimming complex
-Provide customized swimming facilities for a wide variety of stakeholder groups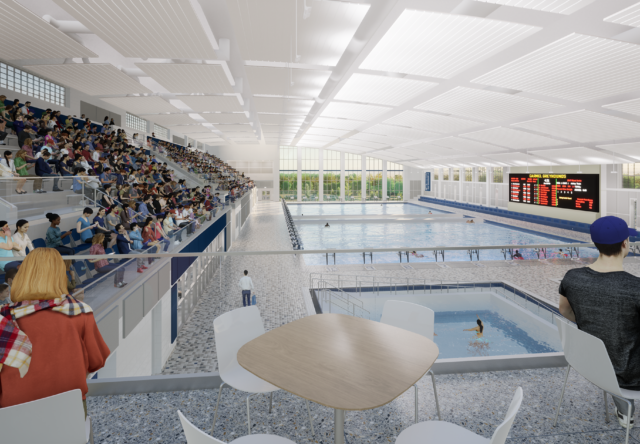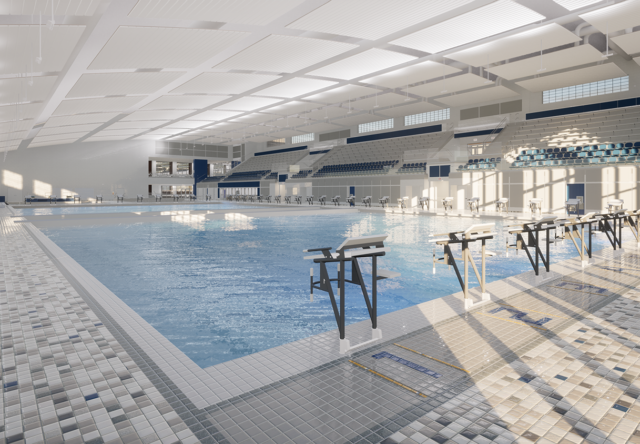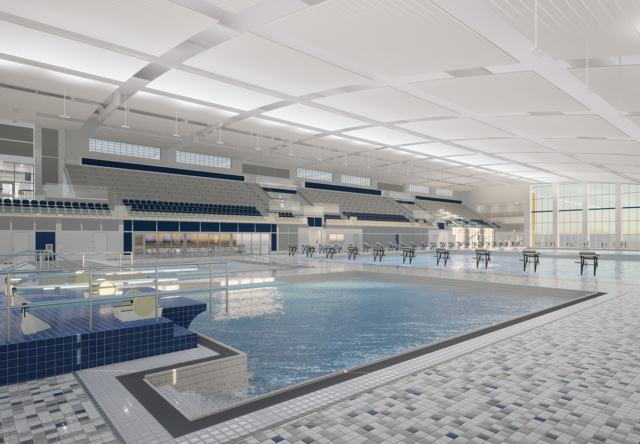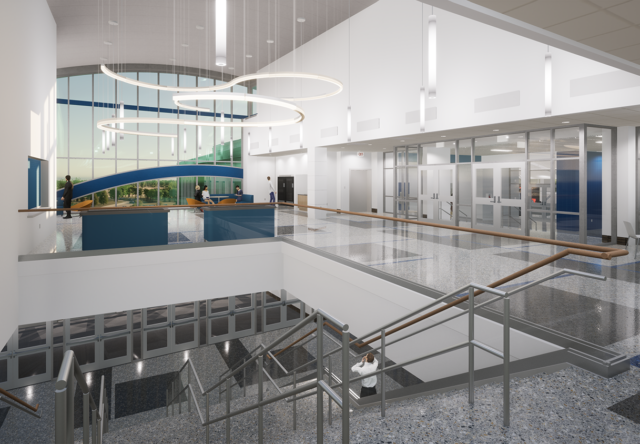 03
Services & Recognition
The Carmel High School Swimming Complex is designed with maximum flexiblity to meet the needs of swimmers of all ages.