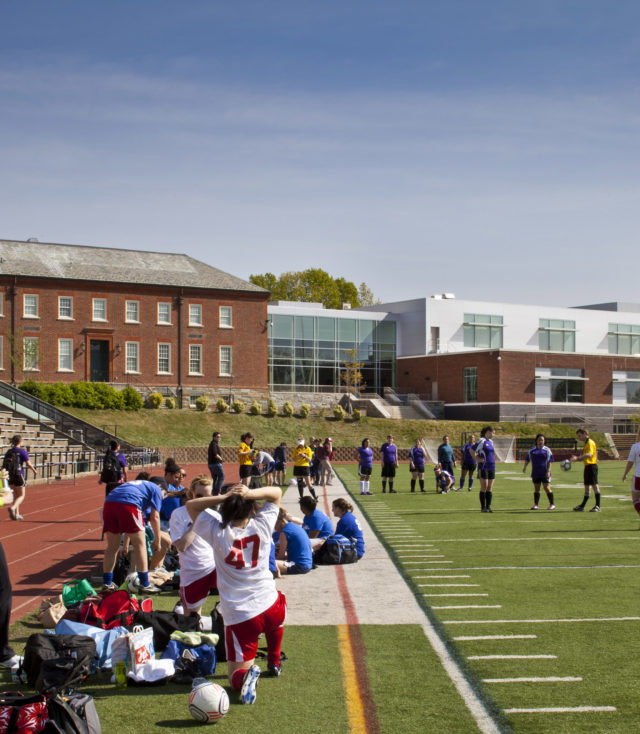 Athletics is part of a well-rounded education. So at Fanning Howey we design well-rounded facilities that serve everyone from athletes to mathletes.
Our design thought leaders take an education-first approach to athletic facilities. We collaborate with all stakeholders to think win/win and design for Varsity sports, physical education, academic programs and school and community use.
At the same time, we sweat the details that drive athletic performance. Fanning Howey designers understand the latest developments in track surfaces, artificial turf, stadium seating, lighting and fitness center equipment. We take design to a higher level, so your athletes can perform at a higher level.
Fanning Howey's experience with design for athletic facilities and sports fields includes gymnasiums, fieldhouses, student activity centers, natatoriums, football stadiums, tracks, ball fields and fitness centers.
03
Services & Capabilities
As an integrated design firm, Fanning Howey creates facilities where innovative solutions drive performance and achievement. Our architects, interior designers and engineers collaborate in the shared pursuit of better environments for learning.
Fanning Howey's highly-collaborative design teams allow clients to accomplish the most complex projects imaginable. From $100 million campus renovations to new Zero Energy-ready campuses, we use our expertise to improve the lives of students, teachers and all life-long learners.