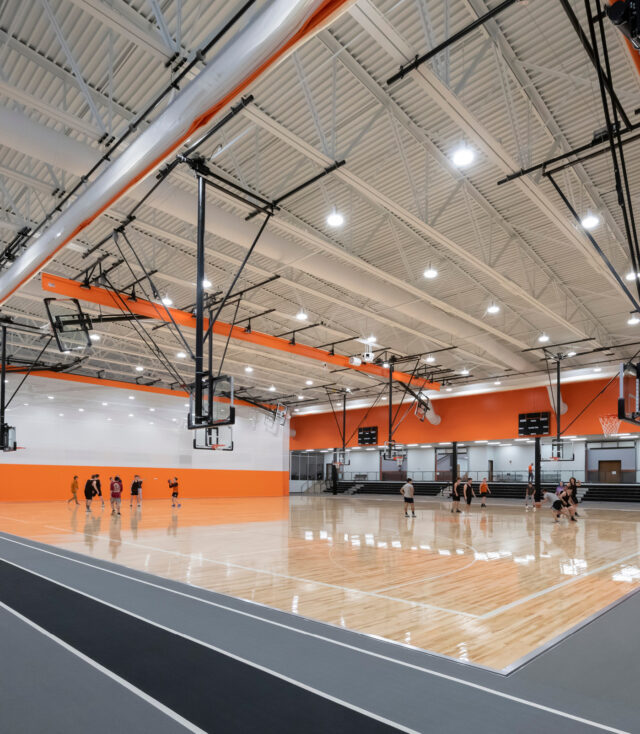 Fieldhouses and Student Activity Centers are the frontier of flexibility for athletics, academics and community usage. These open spaces are full of possibilities which come with their own set of opportunities and challenges. The main difference between the two is that Student Activity Centers have expanded floor space for their indoor fields and courts. Whether you're considering a student activity center or a fieldhouse there are several do's and don'ts to keep in mind in order to get the greatest value out of your facility.
     Fieldhouse Design Do's:
Plan ahead for future expansion.
Include cameras to cover all activities.
Design for technology needs.
Reduce noise reverberations with acoustical deck and wall treatment.
Do Maximize Functionality
In the early planning stages, gather all coaches for each sport along with the District's Leadership team to discuss how each sport would utilize the fieldhouse throughout the year and during summer camps. This initial input will help you understand activities while prioritizing material choices, court arrangements, spectator requirements, athletic equipment and any additional facility spaces.
Consider implementing a combination of wood and synthetic flooring for various sports and programs. Utilize wireless technology for students and score-keeping and include ample power sources such as floor boxes around court areas. Plan your indoor track to have the necessary texture for grip for training without creating hazards for other sports and cleaning challenges.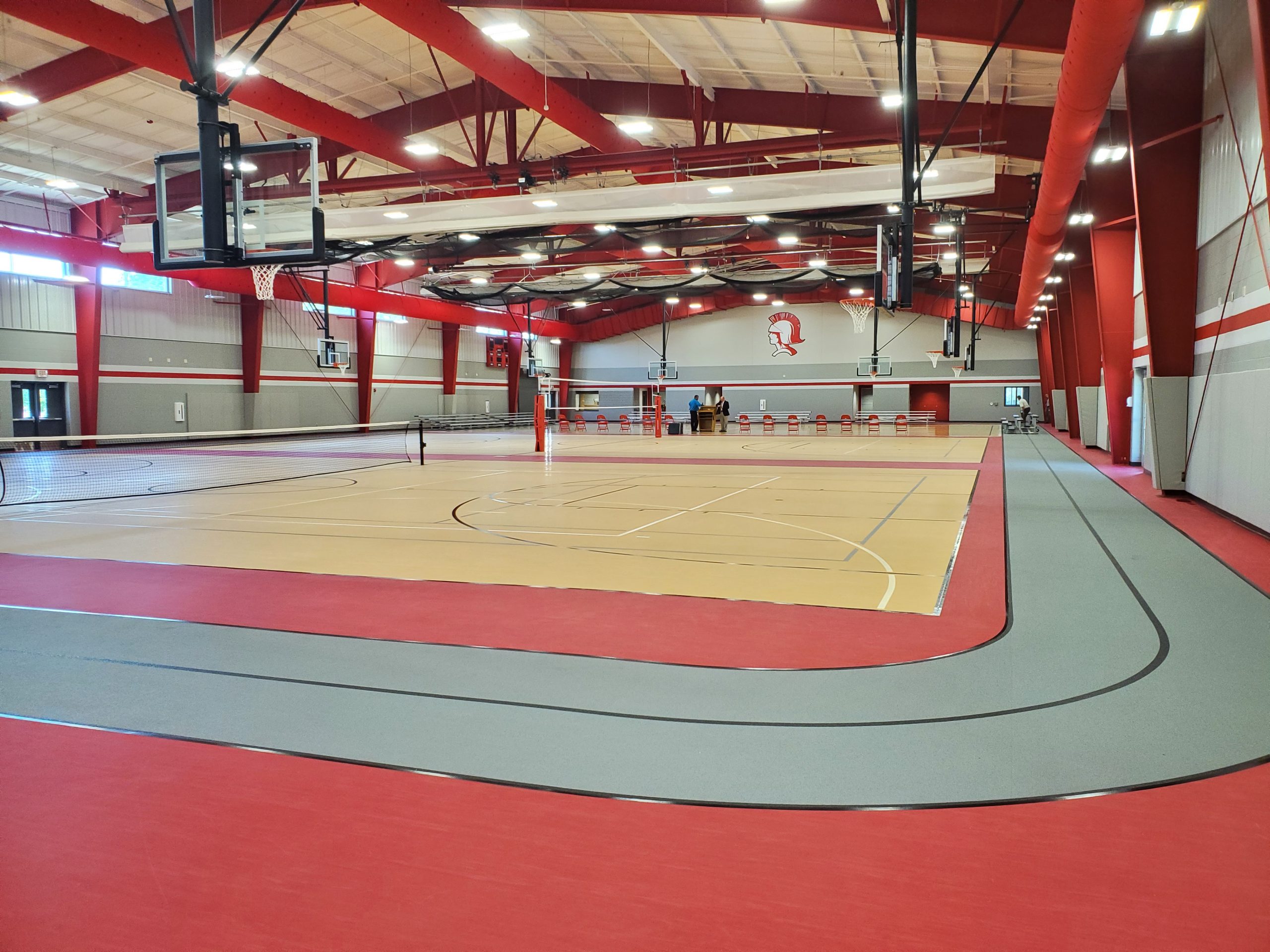 Don't Limit Your Space to Athletics
While physical education and athletics are likely at the forefront of your fieldhouse design, it is important to consider the other potential user groups from robotics students to community patrons. Don't limit your facility with a "sports only" approach. Based on your district needs, you might include separate community access for events, parks and rec, tournaments or non-student fitness activities.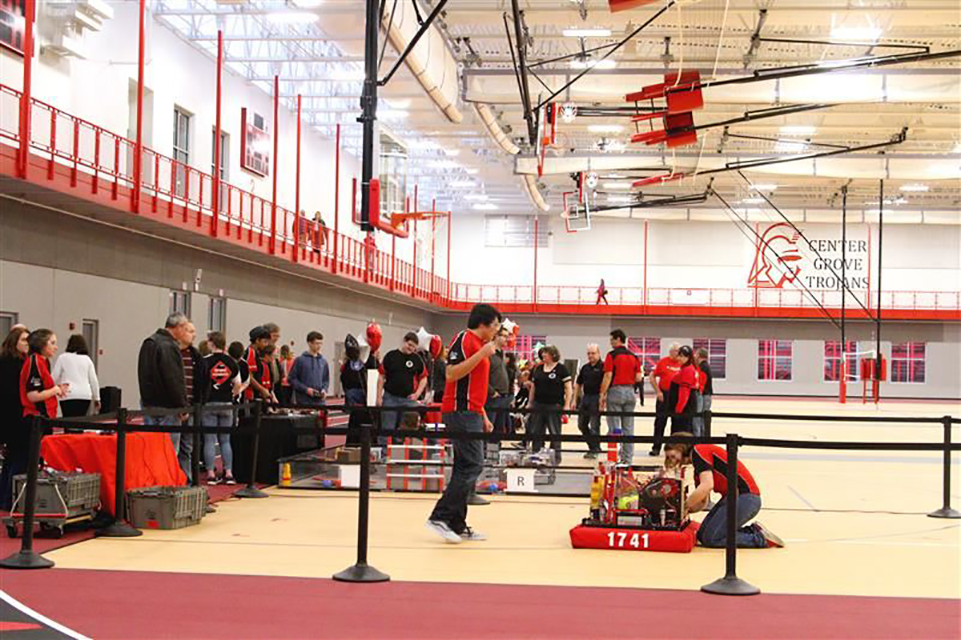 Don't Infringe on Activities with Intrusive Elements
During the structural design, avoid the use of freestanding steel columns with a steel frame. These columns not only obstruct prime athletic real estate, but they create unnecessary maintenance challenges and safety concerns.
Additional Elements to Avoid:
Surface mounted transitions between floor materials which can create tripping hazard for activities.
Surface mounted electrical conduit on interior wall surfaces as result of a lack of coordination
Suspended mechanical units within the volume which creates maintenance and acoustic challenges, as well as placing piping containing hot water above a wood floor.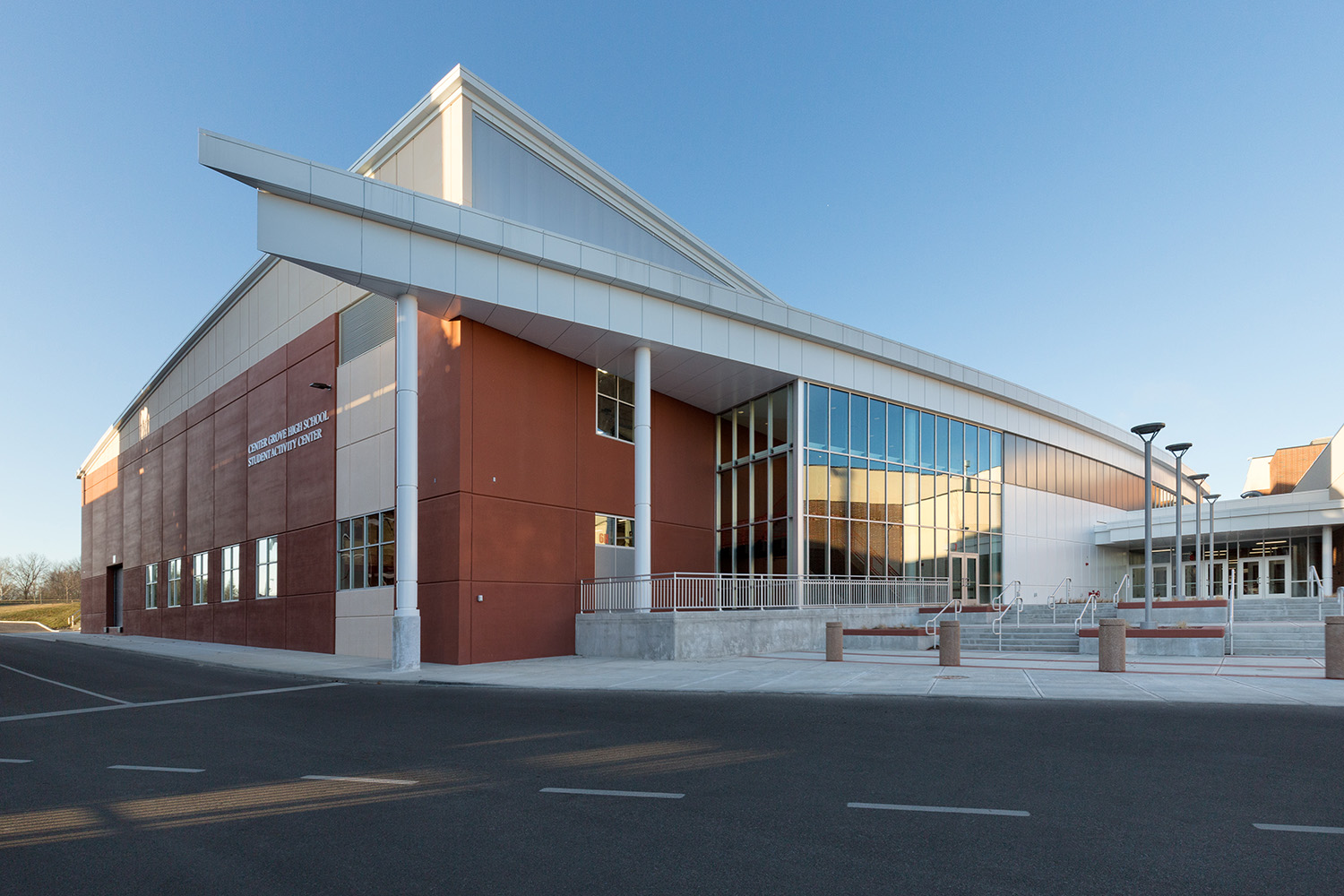 Fieldhouse Design Do's:
Consider plans for competitions, after-hours access and community use.
Incorporate sound system designs.
Plan for daylighting measures.
Do Build Your Facility to Last
Creating longevity in high traffic, multipurpose facility means choosing durable solutions and avoiding common design flaws that create problems over time. Increase usable square footage by using the exterior shell as structural support when not using a pre-engineered frame. While designing the interior and exterior of your fieldhouse, plan for future district growth. At Batesville High School, we created an area for future telescoping bleachers and planned and detailed the Precast panels and structural framing to allow the exterior end wall to be removed and relocated for future court expansion.