Expertise
Elementary Schools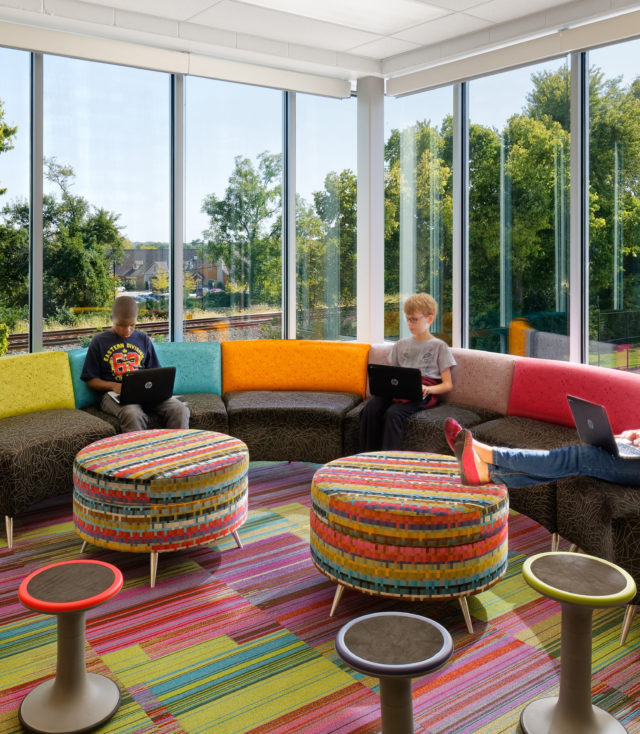 Today's elementary students are joining a rapidly-changing world.
That's why the smaller the kids, the bigger our ideas.
Fanning Howey designs elementary schools to build future-ready skills. From makerspaces for future terraforming engineers to media centers for young coders, we give students the tools to explore, discover and dream.
Our elementary school architects and designers understand the cognitive and emotional needs of each age group. Early learning centers rich with sensory education and higher-level classrooms with video production labs are all part of our passion for personalized learning.
At Fanning Howey we design to celebrate the imagination and creativity of childhood. Through inspiring interiors and careful attention to scale, we help elementary school students learn to love learning.
Fanning Howey's experience with elementary school design includes early learning centers, STEM labs, courtyards, playgrounds and discovery zones. Our portfolio includes 900 new and renovated elementary schools for future-ready students.
03
Services & Capabilities
As an integrated design firm, Fanning Howey creates facilities where innovative solutions drive performance and achievement. Our architects, interior designers and engineers collaborate in the shared pursuit of better environments for learning.
Fanning Howey's highly-collaborative design teams allow clients to accomplish the most complex projects imaginable. From $100 million campus renovations to new Zero Energy-ready campuses, we use our expertise to improve the lives of students, teachers and all life-long learners.