Elementary Schools
Ecole Kenwood Elementary School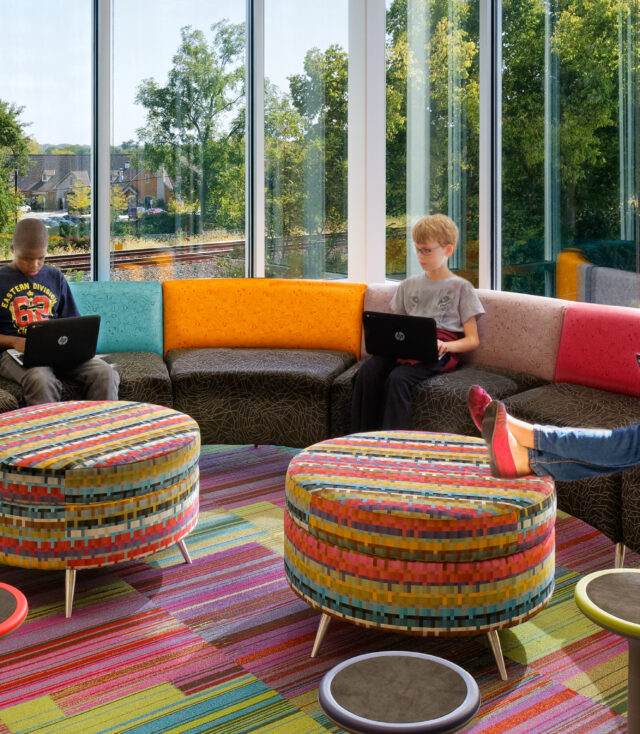 The new Ecole Kenwood Elementary School allows students to explore language through a variety of learning styles.
This replacement school is located on the same urban site as the previous school. A main street-like flex studio serves as the organizing spine of each of the building's academic neighborhoods, supporting individual exploration, group work and presentations. The design meets the challenges of the constricted site while fully supporting the school's pre-kindergarten through sixth grade French language immersion program with custom signage, teacher-selected quote walls and built-in displays.
Expertise
Client
Columbus City Schools
Location
Columbus, OH
Scope
66,604 New SF
Challenges
Support a French-immersion curriculum
Design replacement school on existing school site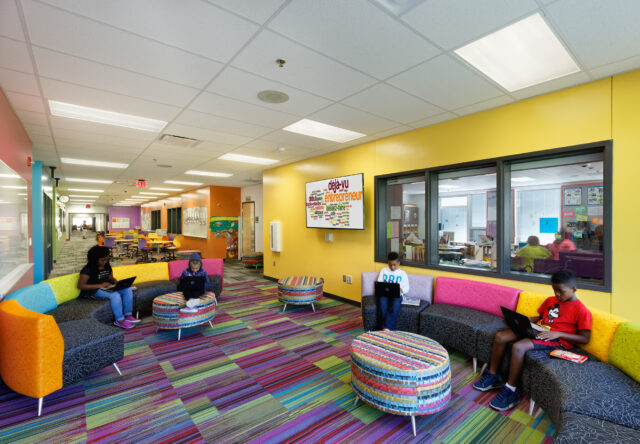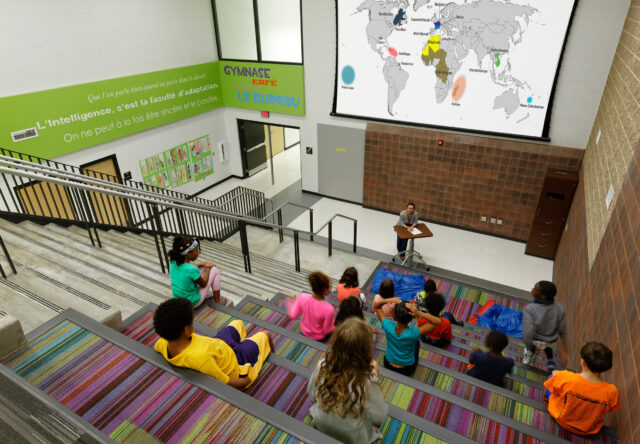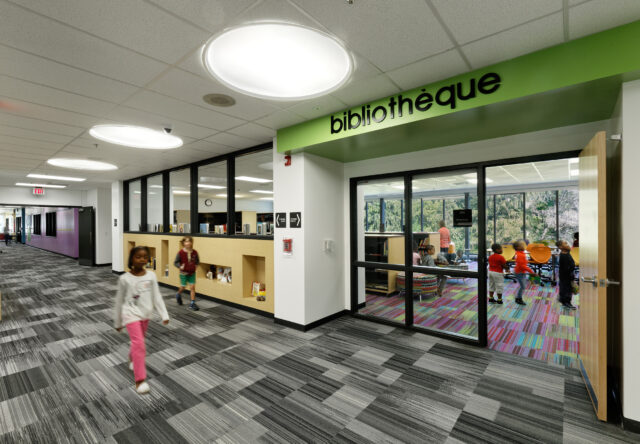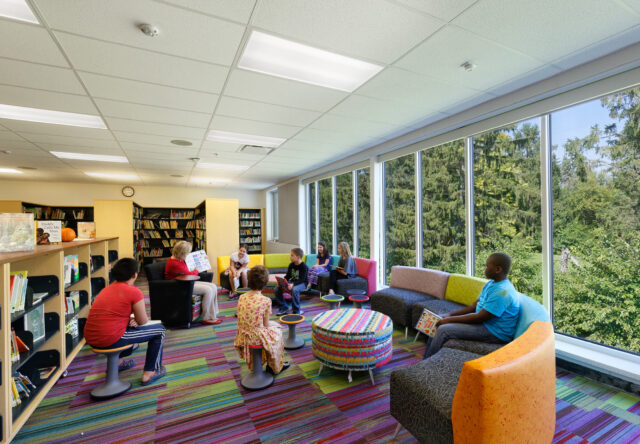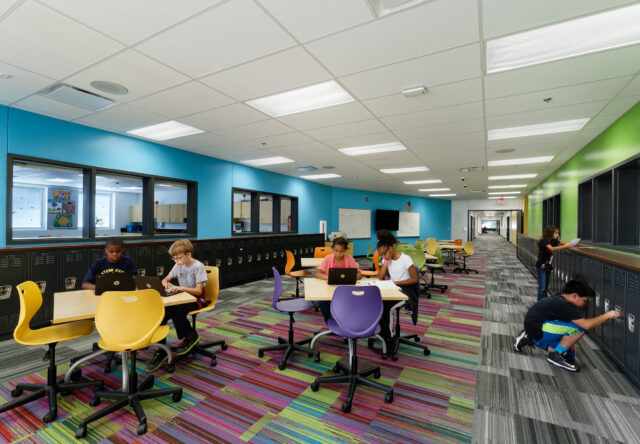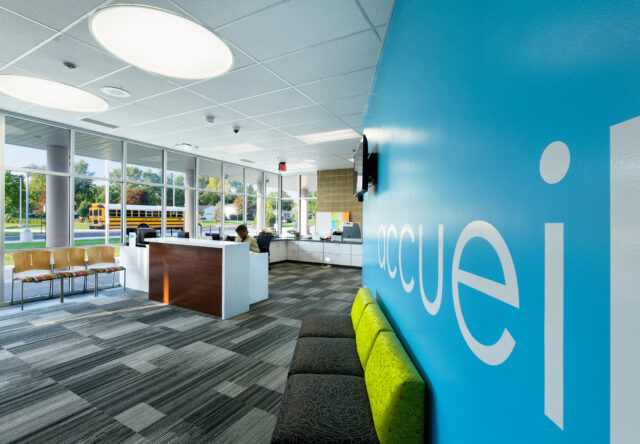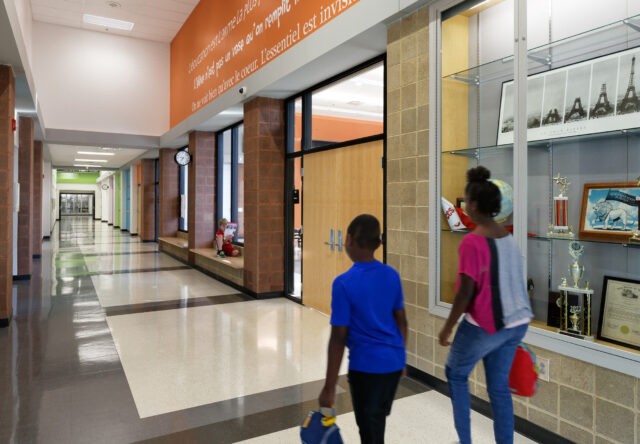 03
Services & Recognition
Fanning Howey designed a building that is more than a 21st century learning environment.
It projects an image that engages the community to continue to support our program for the upgrading and replacement of more of our facilities.