Elementary Schools
Prairie Trail Elementary School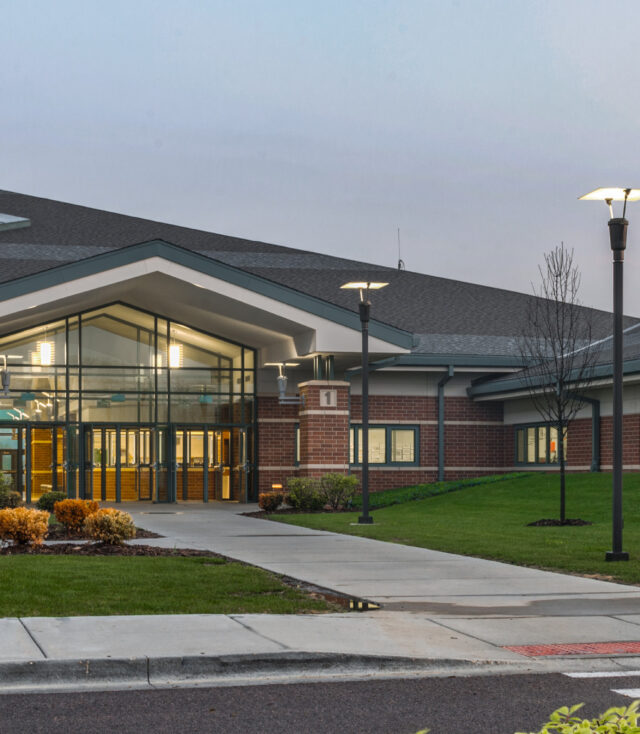 The new Prairie Trail Elementary School provides the district's third- through fifth-grade students with a future-ready learning environment.
Grade-level pods divide classrooms into small learning communities with extended learning areas to emphasize collaboration. Integrated technology and outdoor learning areas stress the value of a balanced education.
Expertise
Client
Gurnee School District 56
Location
Wadsworth, Illinois
Scope
89,867 New SF
Challenges
Connect students to learning opportunities in all parts of the campus
Support the District's award-winning 1:1 initiative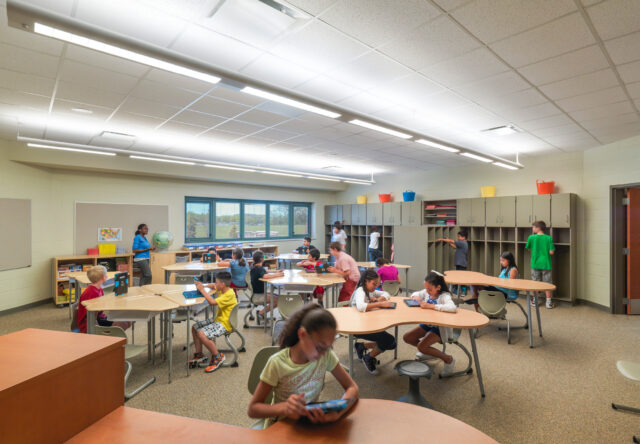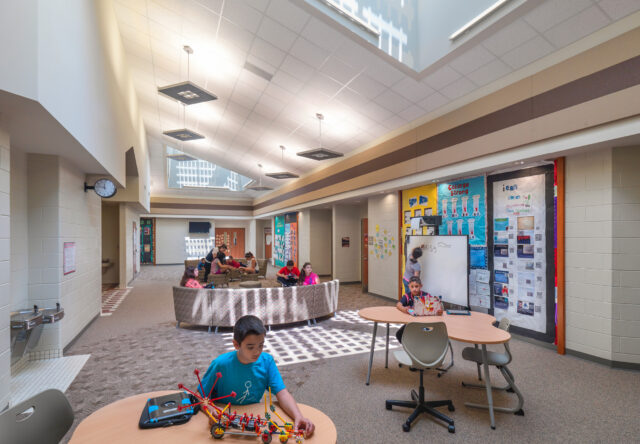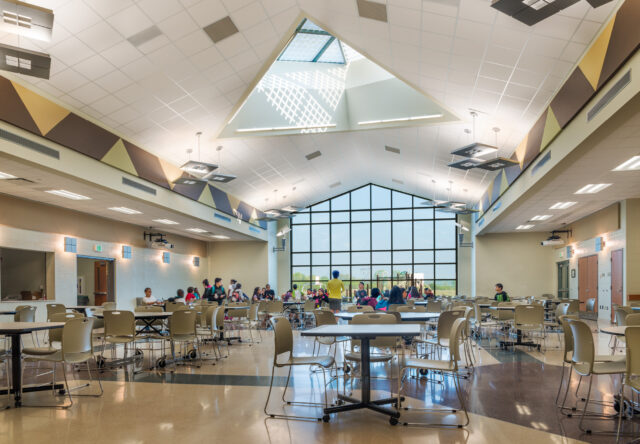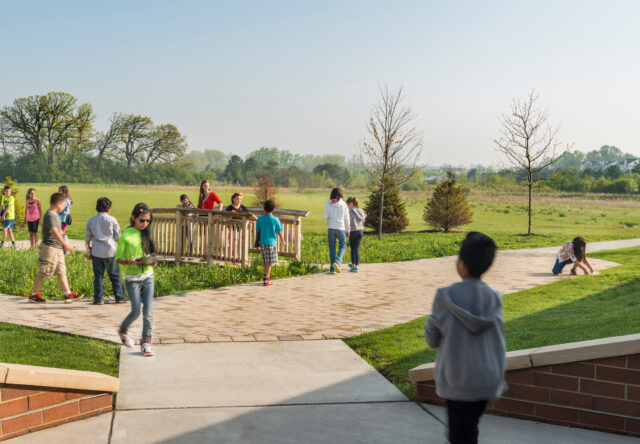 03
Services & Recognition
Fanning Howey has brought many resources to our community: architecture, engineering, educational planning, technology, and energy efficiency. The holistic nature of your firm has allowed our school district to step into the 21st century with facilities that match our efforts in the classroom.