Elementary Schools
Shale Meadows Elementary School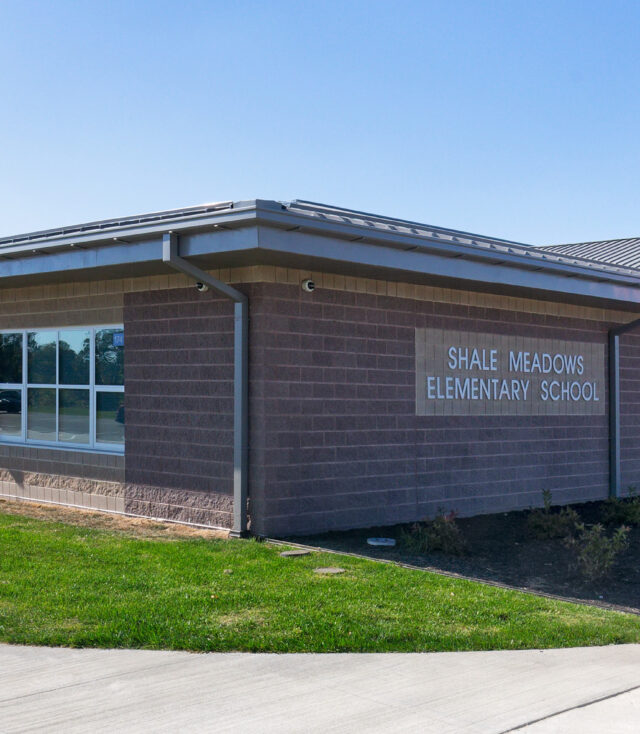 Shale Meadows updates Olentangy Local Schools' elementary school prototype for the 21st century.
For decades, Fanning Howey has helped Olentangy Schools manage district wide expansion through building prototypes that provide consistent resources for all students. Shale Meadows Elementary School updates the district's existing prototype to meet the needs of project-based learning. The modified design includes additional classrooms and small group areas, a reimagined media center and reorganized administrative space with a secure entry vestibule. The design also provides dedicated SLC classrooms with internal restrooms and tutor spaces.
Shale Meadows sparked a refresh of Olentangy's remaining 15 elementary schools, with Fanning Howey designing upgrades to media centers, playgrounds and secure entries at each campus.
Expertise
Client
Olentangy Local Schools
Location
Lewis Center, OH
Scope
82,100 New SF
Challenges
Update an existing prototype for 21st century learning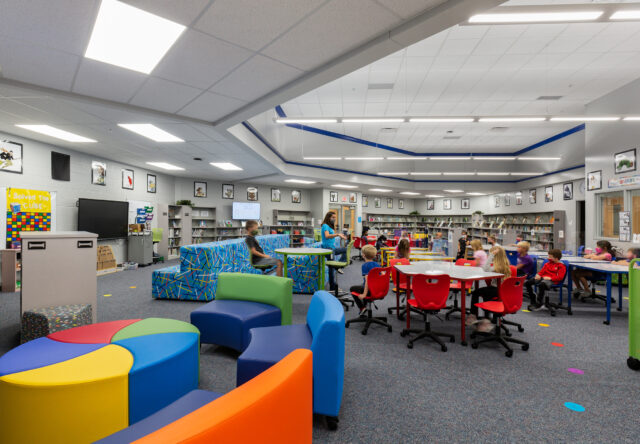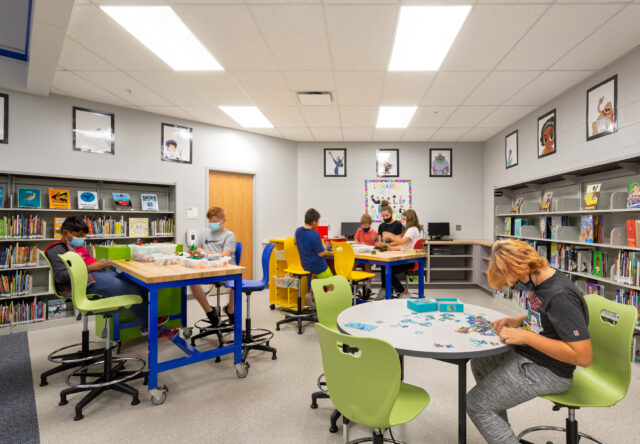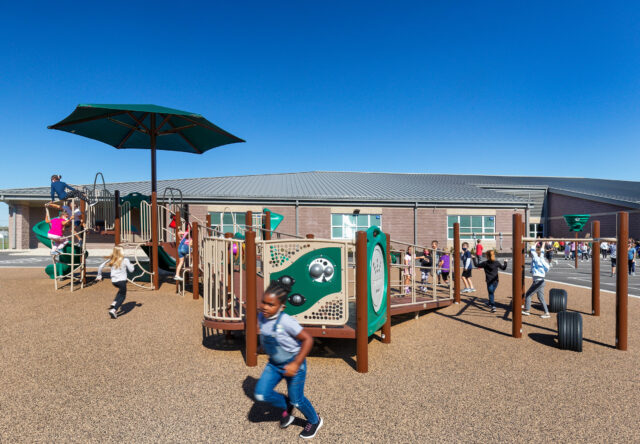 03
Services & Recognition
Our partnership with Fanning Howey has allowed Olentangy Schools to maintain rapid growth by constructing attractive and functional school facilities at an unparalleled cost.
JEFFREY GORDON, Director of Business Management and Facilities
Olentangy Local Schools
Lewis Center, OH