Insights
Outdoor Athletic Field Safety & Sustainability: The Truth about Turf
By

Ernso Brown
Athletic field design has steadily seen a shift over the past two decades from classic grass fields to a variety of high-performing synthetic fields at the K-12 level. The designers at Fanning Howey have incorporated the latest techniques throughout that time, finding the best ways to approach designing smarter sports fields for our clients.
Today, we see three major approaches: natural turf fields, synthetic turf fields with traditional infill, and synthetic turf fields with non-traditional or natural infill. Each of these methods has a different level of impact on athletic performance, health safety, sustainability and the client's bottom line.
Performance Benefits and Risks
Synthetic surfacing has come a long way within outdoor field design and has become the new norm within football, soccer, field hockey and baseball design. Choosing a synthetic turf option with traditional or non-traditional infill will set your athletes up for success, giving them more opportunities to practice and compete on the industry standard.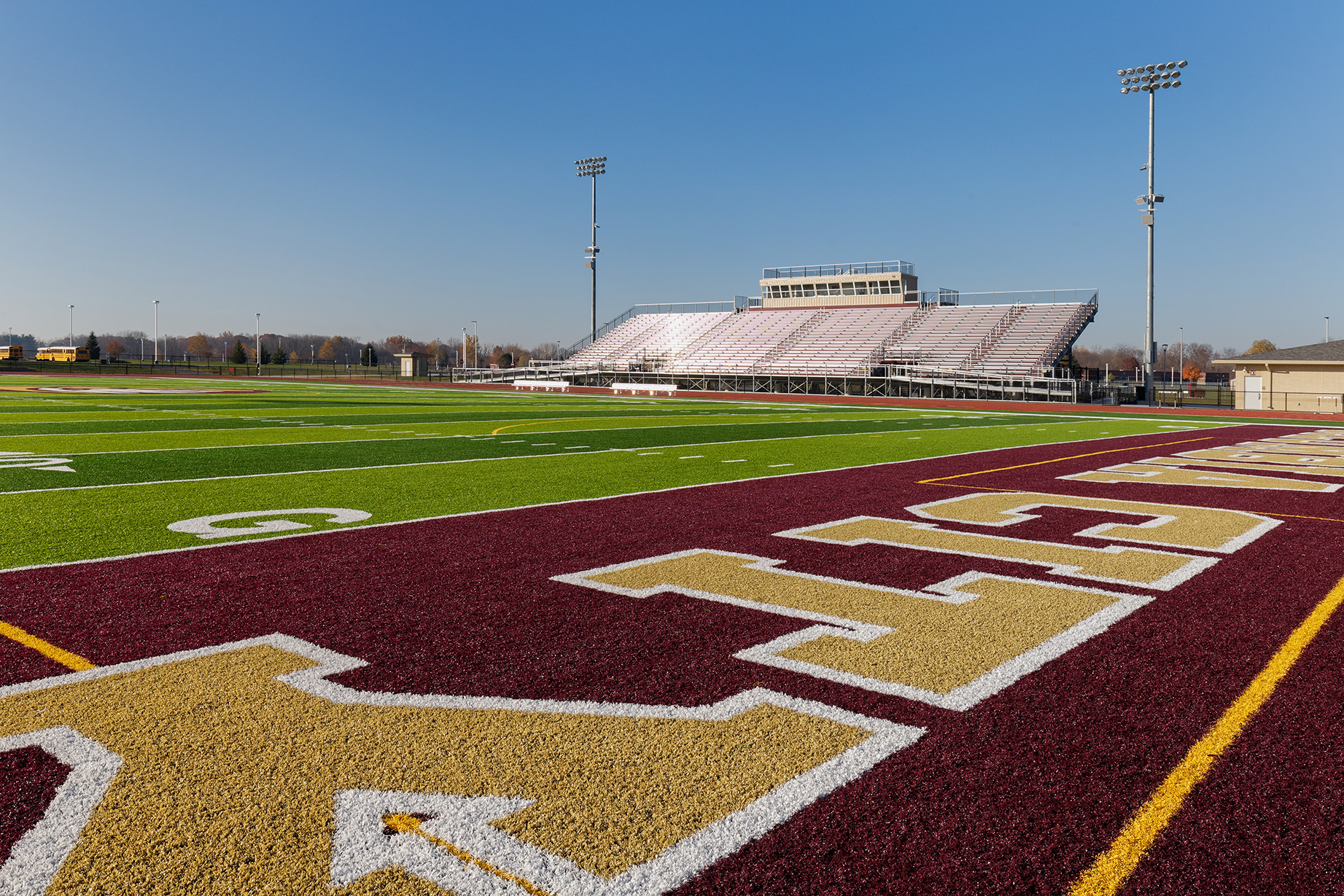 However, traditional infill tends to hold in heat which can create an unsafe atmosphere during the warmer months. Clients and designers should always look for ways to cool down synthetic turf fields by using non-traditional infills that are more environmentally friendly and increase player safety by decreasing the overall field temperatures dramatically. There are some new technologies that use traditional infill materials like rubber in a way that can reduce heat retention but only moderately in comparison to their non-traditional counterparts.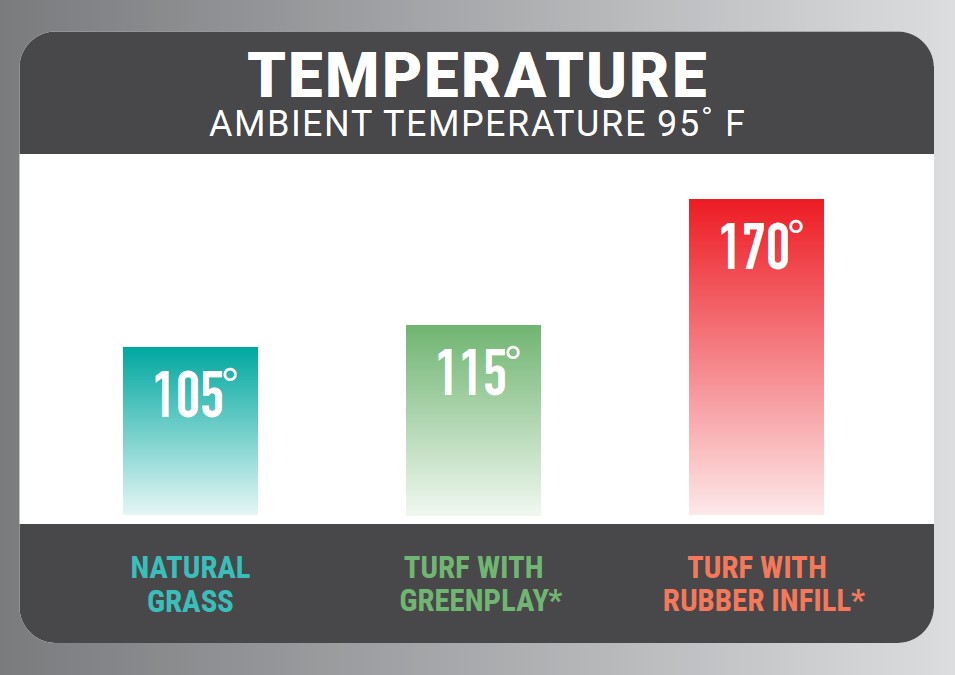 Surface Material Safety
Synthetic turf is almost always the safer surface material. Natural grass can develop dips and humps that cause injuries when children (and adults and pets) trip while running and playing. The surface of fake grass is always evenly smooth.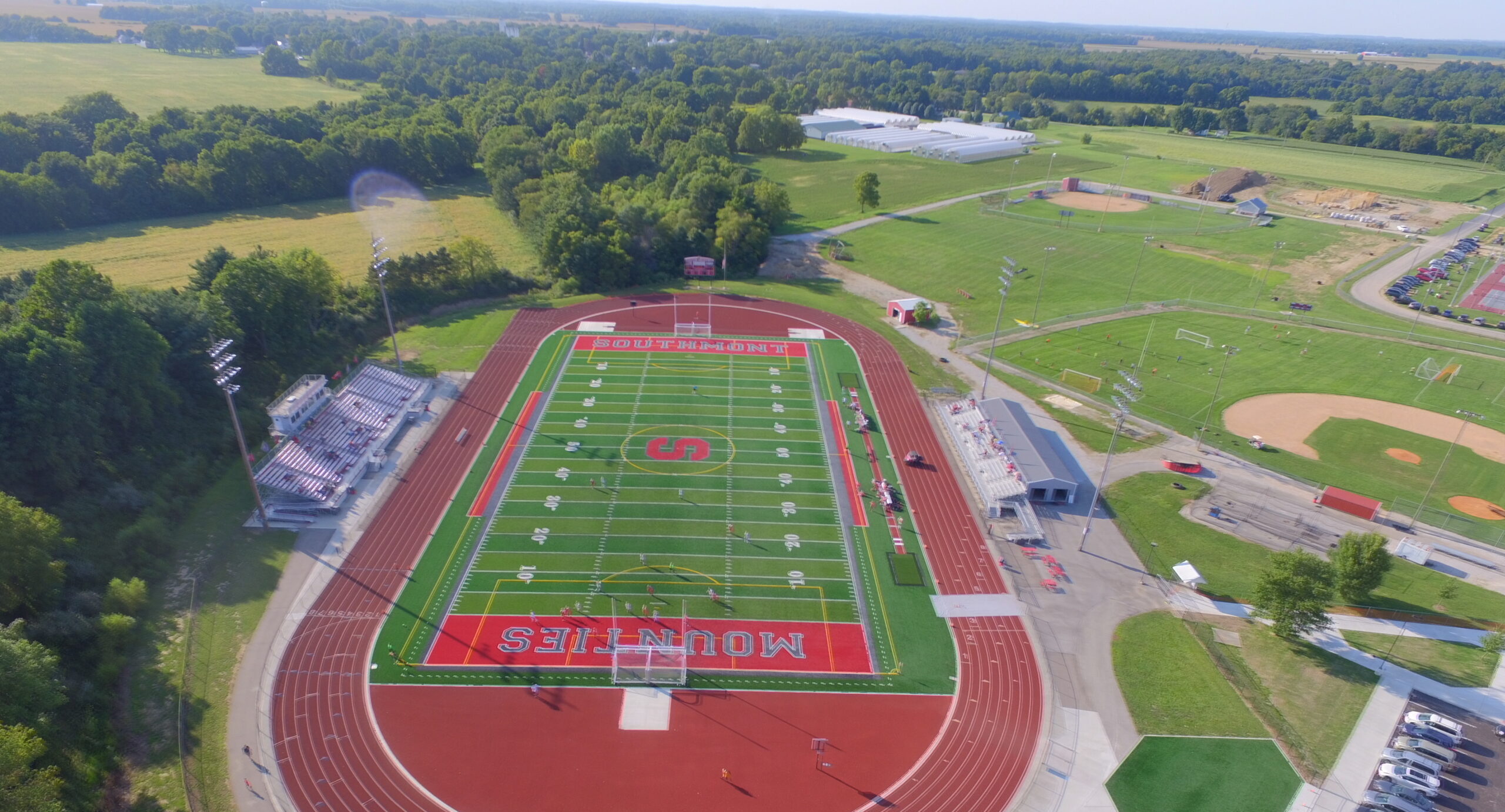 When we look at baseball and softball field design, the upfront cost of a 100 % synthetic turf field becomes quite significant. An unfortunate solution may occur where the client or designer chooses to utilize synthetic turf in the infield and not the outfield in an attempt to cut upfront costs and future maintenance. However, there is an increased chance of prolonged injury for student-athletes with this change in surface. The materials have different coefficients of softness hardness and give. Over time, players that are continually running between will wear down their knees and ankles as they continually shift and adjust their gait to the different surface textures. In this particular case, a 100% natural turf field would be most appropriate.
Sustainability & Longevity
The costs and emissions associated with outdoor athletic fields come down to initial production costs, water conservation and long-term maintenance. While the costs are higher upfront, synthetic fields are often designed with better drainage allowing for year-round play. Artificial grass dramatically reduces water usage without sacrificing aesthetic standards.

Additionally, maintenance costs and emissions are reduced by avoiding the need for mowing and no use of herbicides, pesticides, or fertilizers that can cause harmful chemical emissions. The main emission concern of synthetic fields is the potential for toxic run-off. However, years of scientific studies have shown only minimal levels of toxic residue, and today there are several alternative infill materials with lower emissions. The higher upfront costs of synthetic fields tend to be a better return on investment than natural turf fields. We work with teams like Sprinturf to make sure we have the latest available materials and techniques for high-performing fields.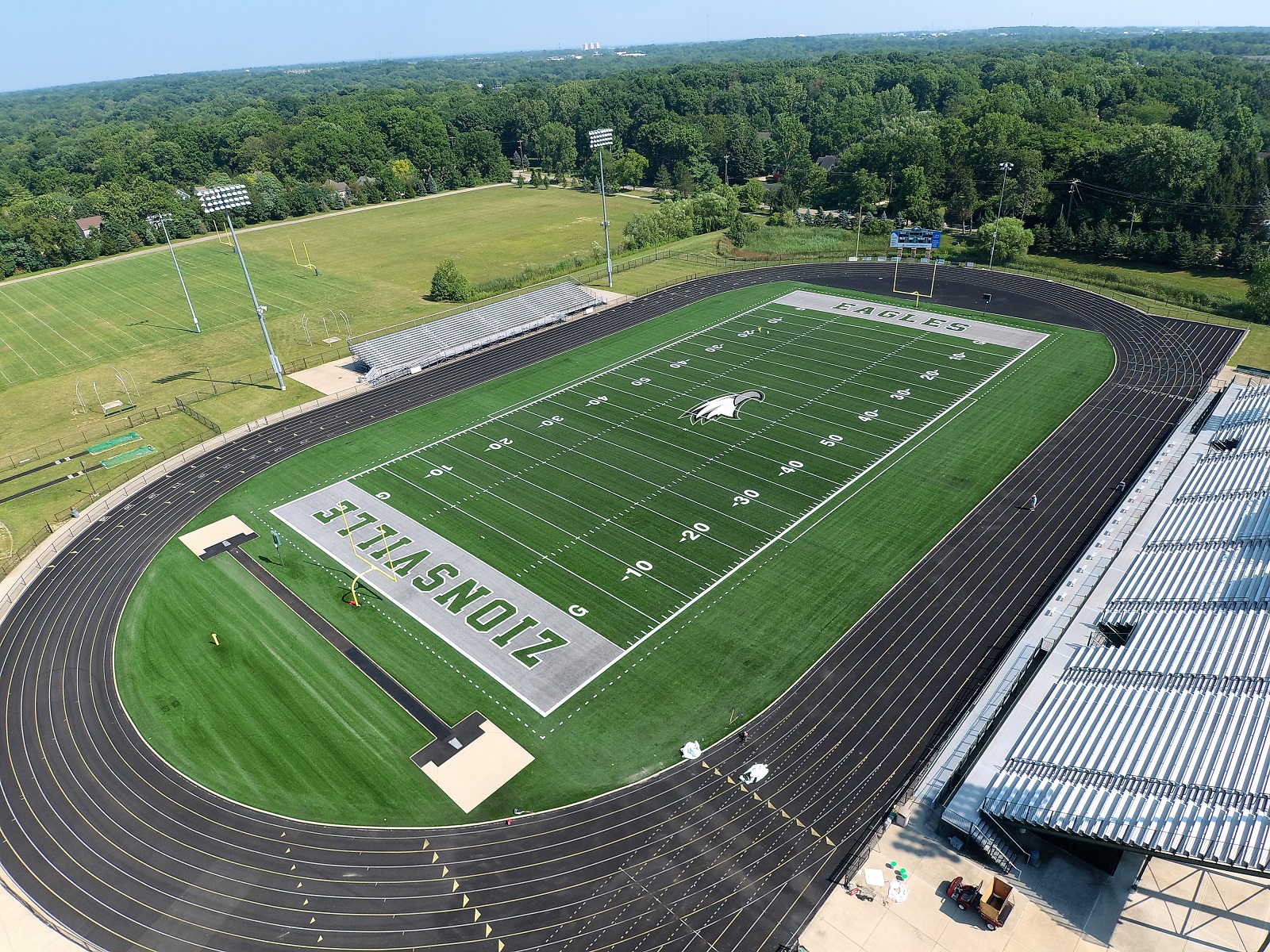 Outdoor athletic field design should take a holistic approach; thinking beyond upfront costs and considering player safety and performance, long-term maintenance and environmental impact. Additionally, design decisions should take into account the future needs of the players, staff and school corporation. The pros and cons of synthetic, natural and combination options should inform your program's final choice.