High Schools
Warren High School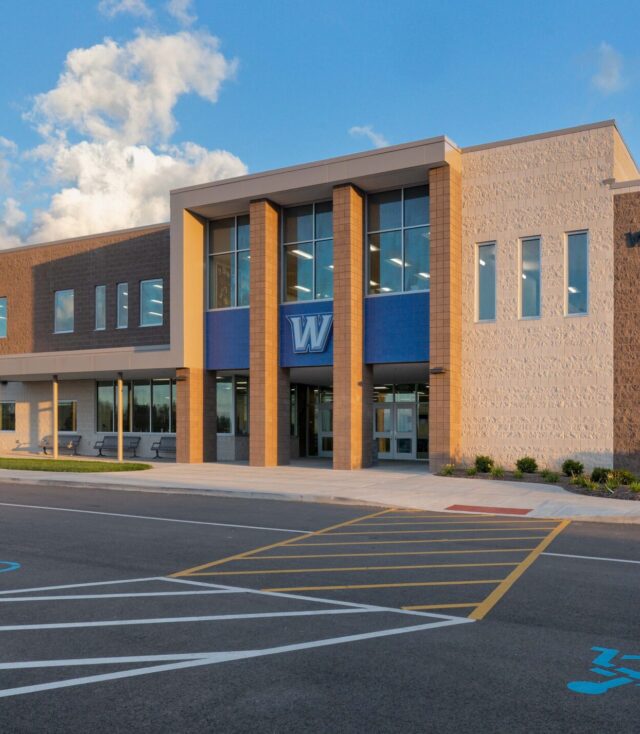 A thorough Educational Visioning program led to the multi-functional and flexible design of the new Warren High School.
Every inch of the new high school is designed to accommodate various teaching delivery methods for the breadth of student learning styles. The school opens into the expansive learning commons featuring a large gathering stair and various seating options. This area serves students and the community as a gathering space for events, socializing and collaborative learning.
The building includes a STEAAM Pavilion with collaboration space involving science, technology, engineering, arts, agriculture, and math.  The flexible design of each learning environment serves to foster collaboration across disciplines and encourage students to explore different career paths and learn specialized technical skills.
Expertise
Client
Warren Local Schools
Location
Vincent, OH
Scope
101,883 New SF
Challenges
Design a school to serve current and future flexible curriculum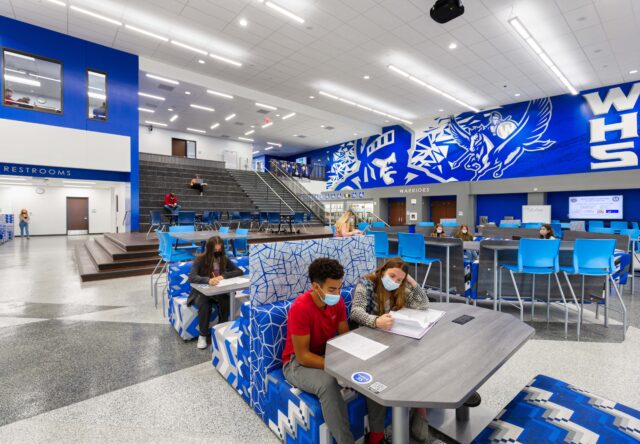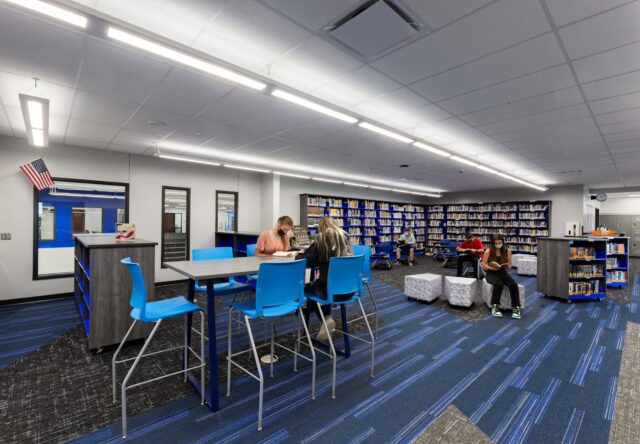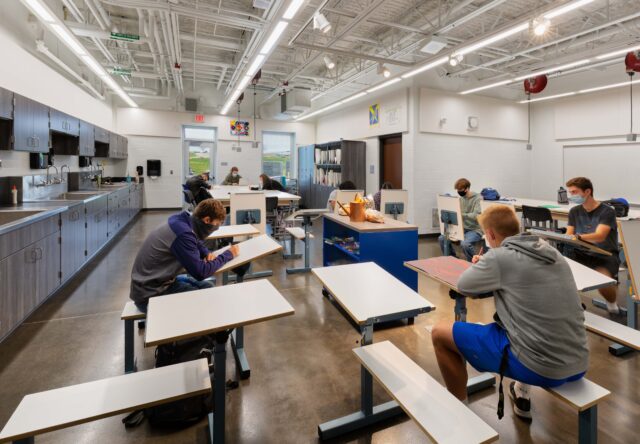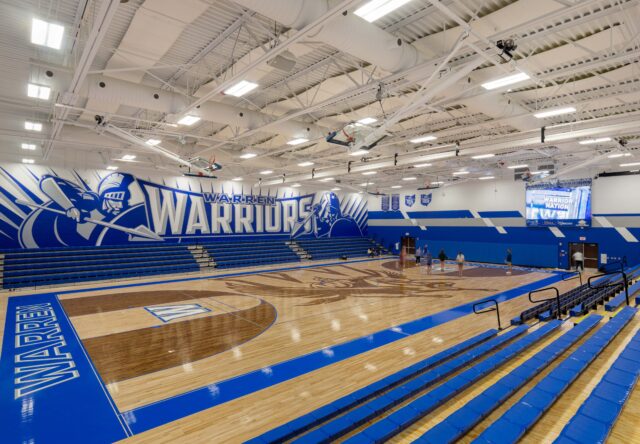 03
Services & Recognition
Fanning Howey stands out as an expert in a very crowded field. They haven't let me or my district down.
KYLE NEWTON, Superintendent
Warren Local Schools
Vincent, OH