High Schools
Wilson High School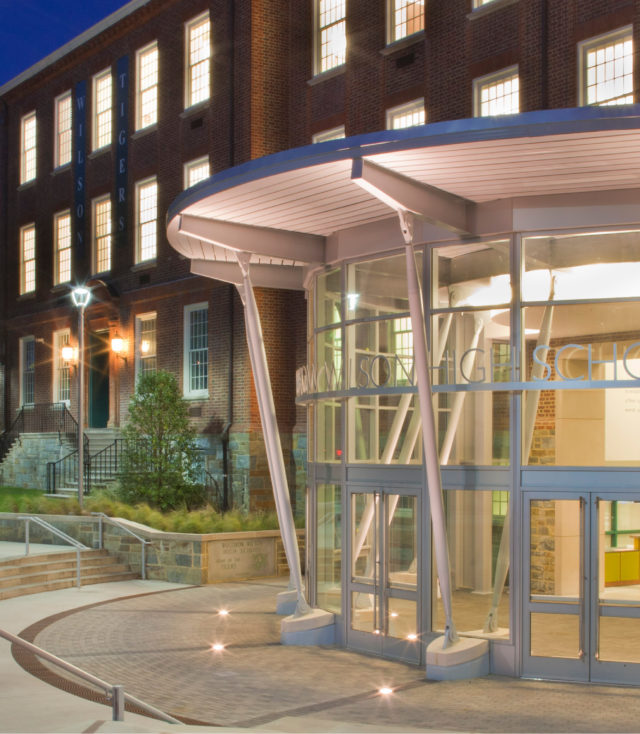 The modernization of Wilson High School brought the historic campus into a new era of sustainability.
Fanning Howey provided engineering services for the renovation and adaptive reuse of the 320,000-square-foot historic high school. The $100 million project included a total upgrade of existing building systems. The design integrated a new chilled beam system, a first for schools in the D.C. metropolitan area. Other sustainable strategies include 100 percent solar domestic hot water and a rainwater harvesting system with a 15,000-gallon cistern. The building achieved LEED Gold certification, and includes an Ecolab to teach students about the importance of sustainability.
Associate firm: cox graae + space architects
Expertise
Client
District of Columbia Public Schools
Location
Washington, D.C.
Scope
83,959 New SF
241,194 Renovated SF
Challenges
Upgrade building and technology systems in the historic high school
Achieve a minimum of LEED Silver certification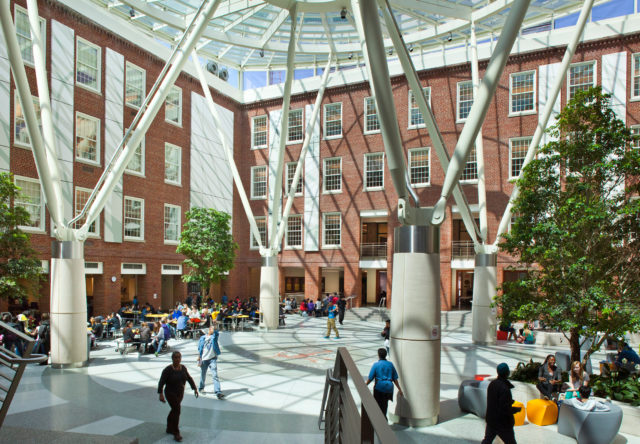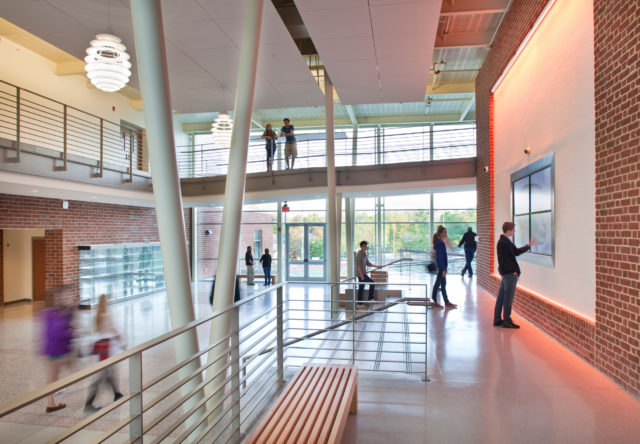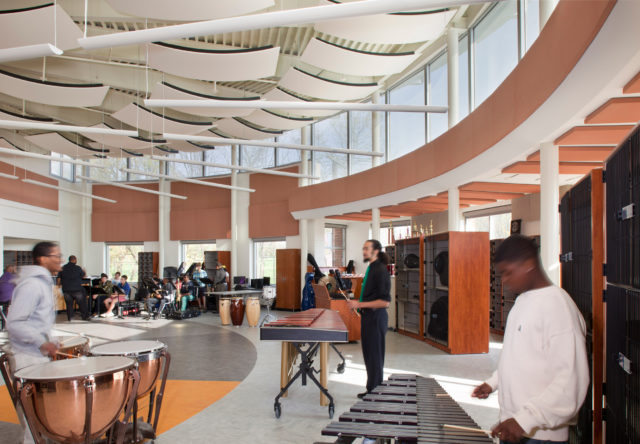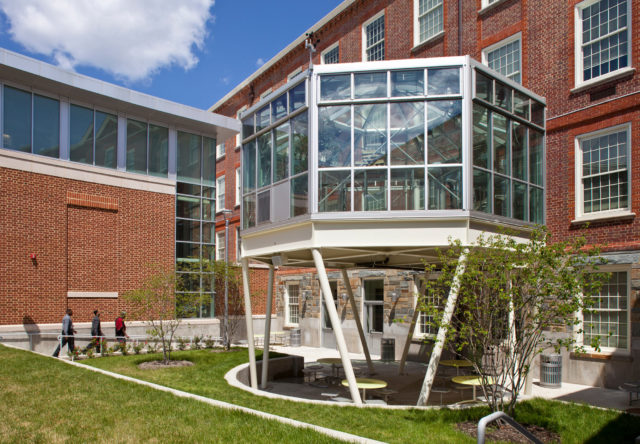 03
Services & Recognition
Wilson High School sets a new standard for sustainability in District of Columbia's public school system. The engineering and architectural elements combine in a powerful way to reduce the building's impact on the environment.