High Schools
Columbia City High School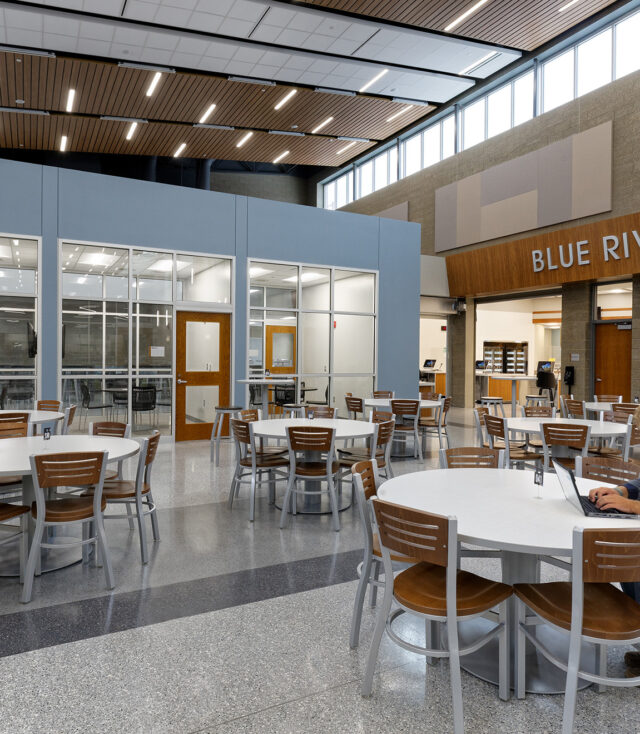 Completed late 2020, Columbia City High School is our team's most current example of designing for 21st Century learning.
Innovative 21st century learning concepts of transparency and flexibility, college and career programs, integrated technologies and advanced security design will prepare students at Columbia City High School for the rapidly-changing modern world. Academic houses provide a mix of open collaboration space and specialty space for instruction and research. The student-centered learning environments feature collaboration spaces that connect students and teachers while providing maximum visual control.
Expertise
Client
Whitley County Consolidated Schools
Location
Columbia City, IN
Scope
295,000 New SF
Challenges
Support a world-class project-based learning curriculum
Provide 21st century learning environments in a flexible, safe and technology-rich setting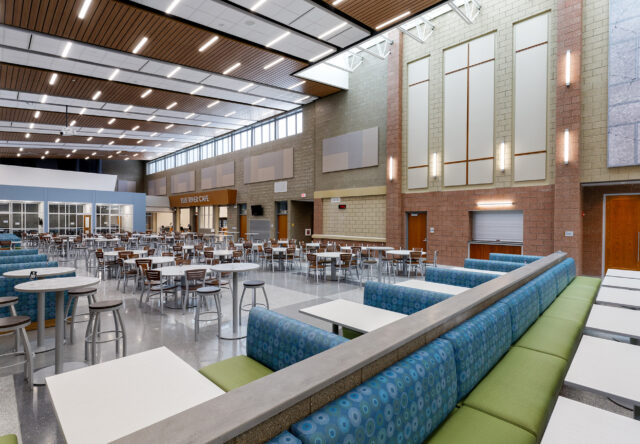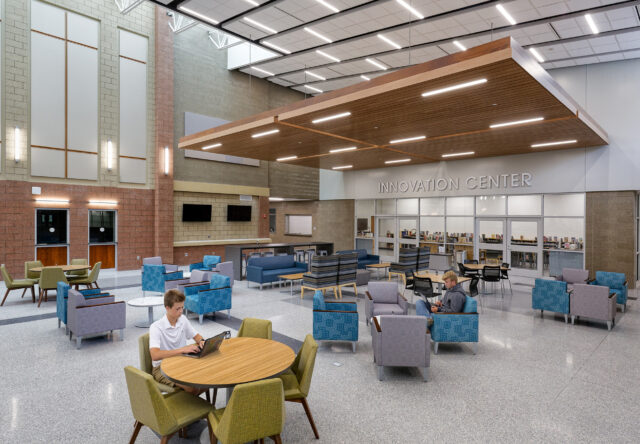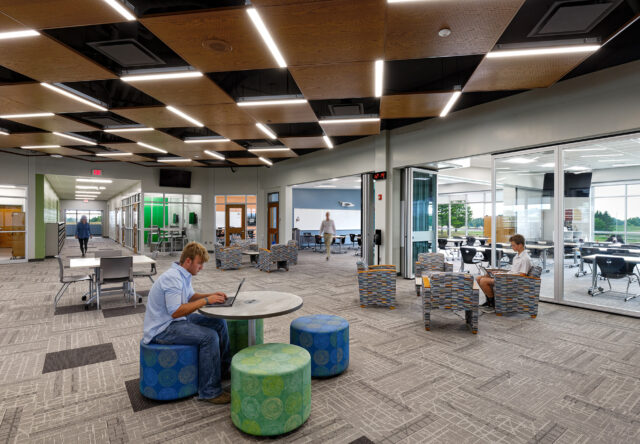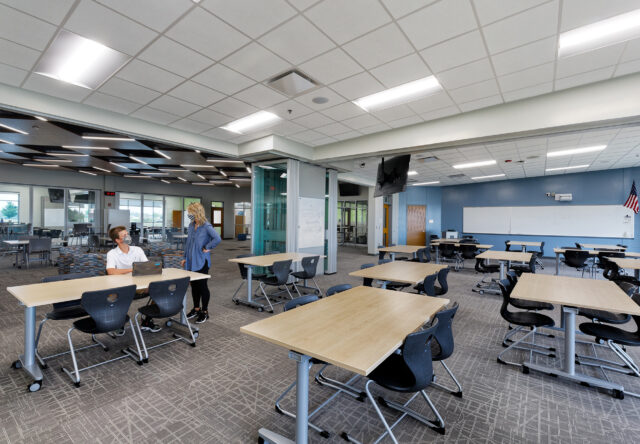 03
Services & Recognition
With extensive knowledge, expertise and experience, Fanning Howey thoughtfully transformed our dreams into an exciting reality that will provide our students, families and community a world class educational environment for now and in the future.