College & Career Prep
Tri Star Career Compact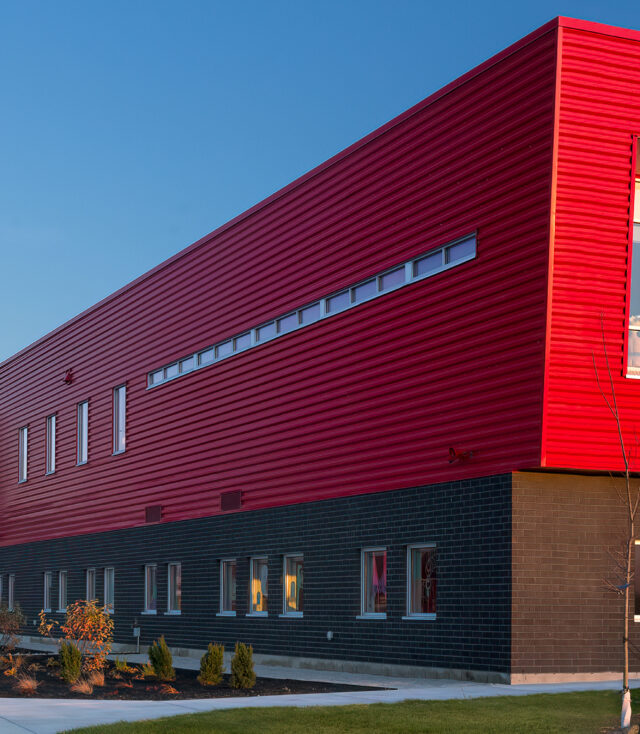 The new Tri Star Career Compact unites nine school districts in one dynamic facility to serve the needs of Mercer and Auglaize County.
Tri Star Career Compact's new two-story building, dubbed Tri Star 2.0, is a catalyst for skills training and economic development in the region while consolidating the program's existing campuses into one state-of-the-art building for the first time,
The design reflects the insight of local business leaders. In high-tech labs, business input influences everything from space layout to infrastructure to the amount of equipment needed. The collaborative nature of the design process helped Tri Star raise $2 million in local donations without sending out a single fundraising letter.
Expertise
Client
Tri Star Career Compact
Location
Celina, OH
Scope
101,177 New SF
Challenges
Consolidate the program's existing campuses into one comprehensive facility.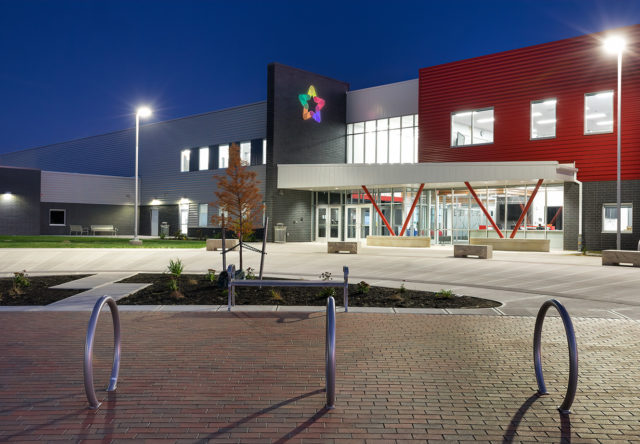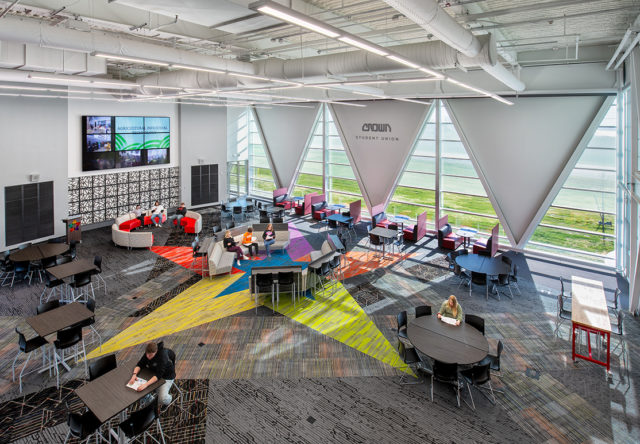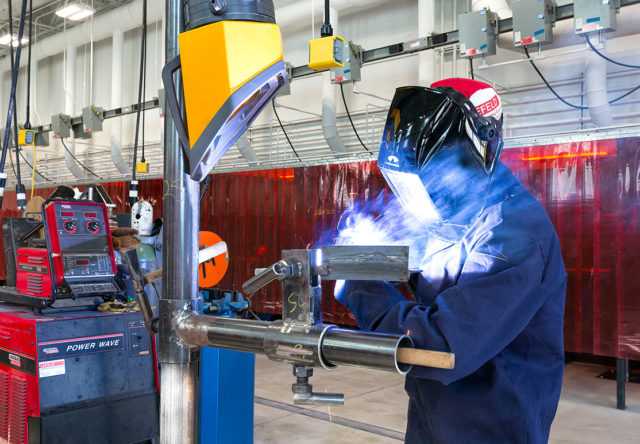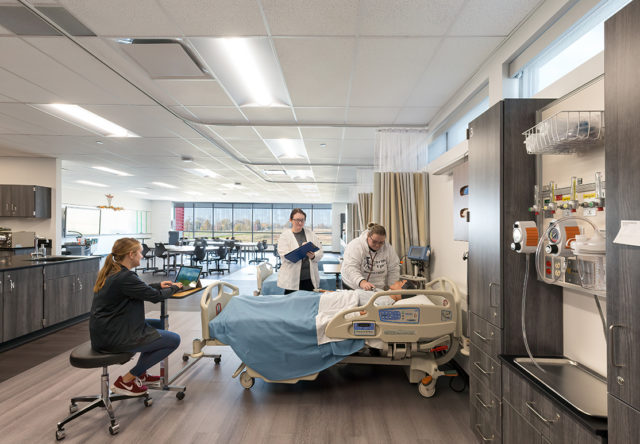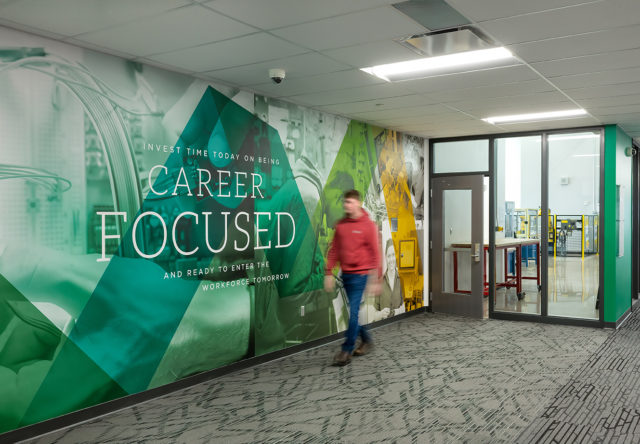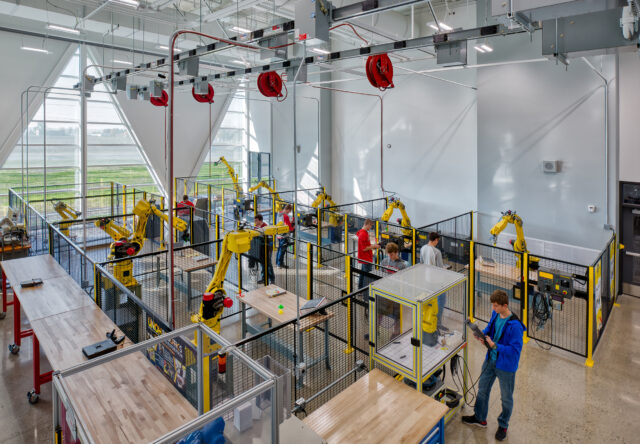 03
Services & Recognition
I cannot imagine doing this project with anyone else. Fanning Howey truly gets our vision for this building.