College & Career Prep
Tri Star Career Compact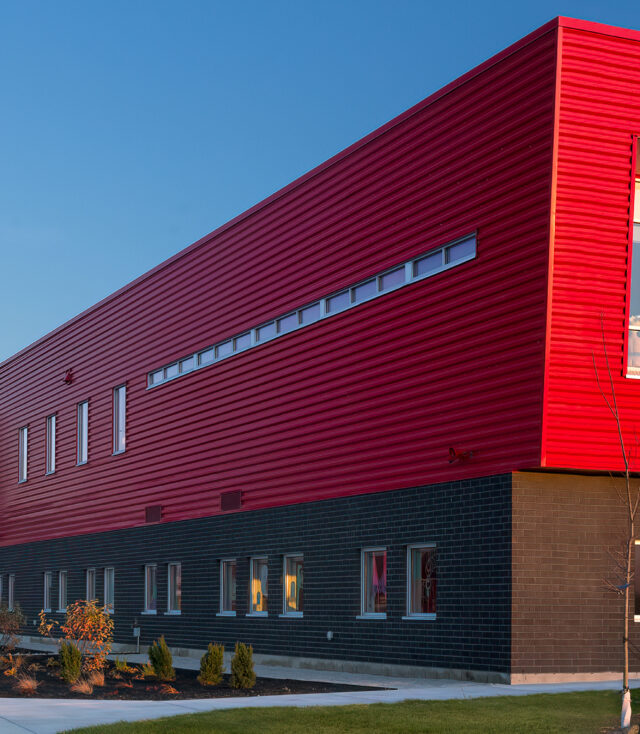 The new Tri Star Career Compact gives students and local businesses access to the latest tools for 21st century skills training and education through a cutting-edge STEM curriculum.
For this innovative project, Fanning Howey is bringing national expertise in school design to our hometown of Celina, Ohio. Tri Star Career Compact's new two-story building, dubbed Tri Star 2.0, will be a catalyst for skills training and economic development in the region while consolidating the program's existing campuses into one state-of-the-art building for the first time.
A highlight of the facility is the central commons. Designed to be a collaboration space for students, it doubles as a meeting place for local businesses, and is capable of seating up to 500 guests. A portable platform and video wall made up of nine 70-inch high-definition flat screens makes for a Ted Talk-like presentation space.
Expertise
Client
Tri Star Career Compact
Location
Celina, OH
Scope
101,177 New SF
Challenges
Consolidate the program's existing campuses into one comprehensive facility.
03
Services & Recognition
The design and look they [Fanning Howey] created looks like a corporate headquarters from the outside and has a college feel on the inside. Being a career tech facility, they understand that it has to be flexible, whether that is easily adaptable on the inside, to preparing for the future if additional space is needed.