College & Career Prep, High Schools
Milan Center for Innovative Studies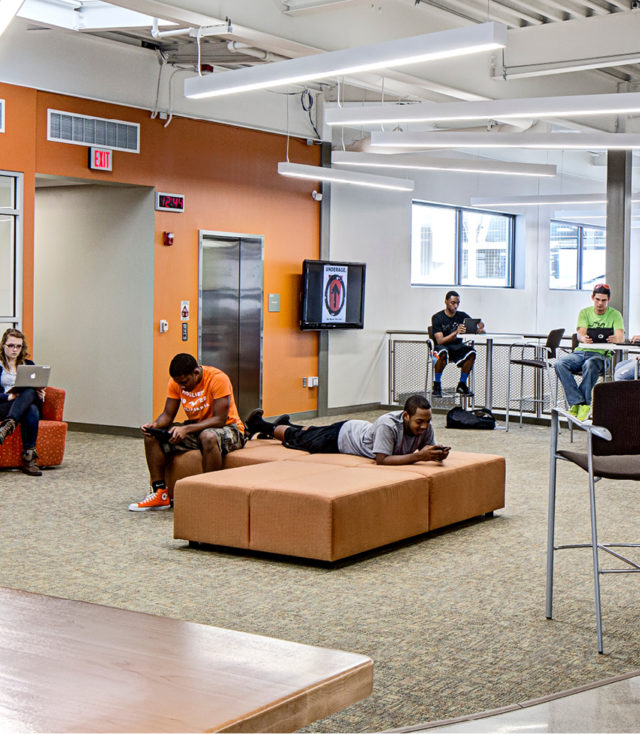 The new Milan Center for Innovative Studies (MCIS) prepares students for the future in one of the most progressive learning environments in the state of Michigan.
Seniors spend half of their school day at MCIS, where they develop and execute group projects under the guidance of faculty. The curriculum was developed in partnership with the district and Dr. Thom Markham, an expert on project-based learning. MCIS includes a mixture of learn labs and resource labs grouped around a large innovation zone. Interior glass and open environments create a university-level atmosphere and encourage collaboration and the cross-pollination of ideas. From collaboration to individual study, the variety of learning environments throughout MCIS support all of the different ways in which modern students learn.
Expertise
College & Career Prep, High Schools
Client
Milan Area Schools
Location
Milan, MI
Scope
23,000 New SF
Challenges
Support the district's newly-created project-based learning curriculum
Create 21st century learning environments that provide "spatial agility"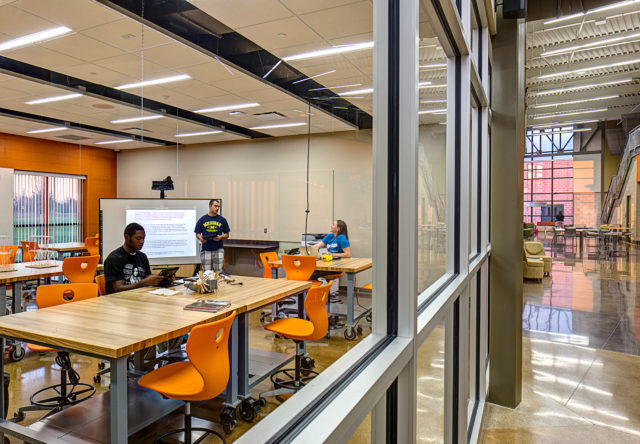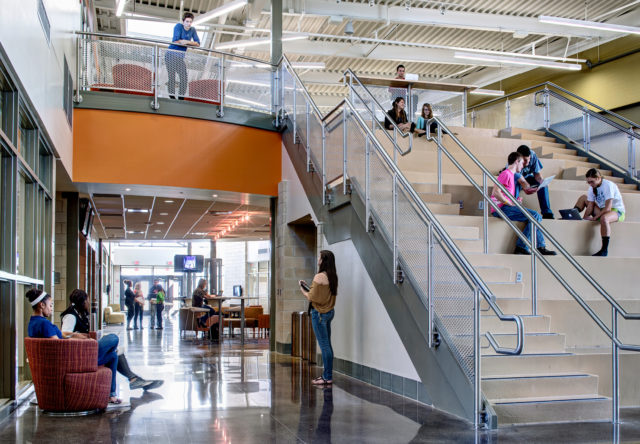 03
Services & Recognition
The learning environment is fluid. You can see it as the students move through the space. I love watching the magic happen as the students come in every morning.  This is Disneyland for me.