College & Career Prep, High Schools
Carmel Café and DECA Lab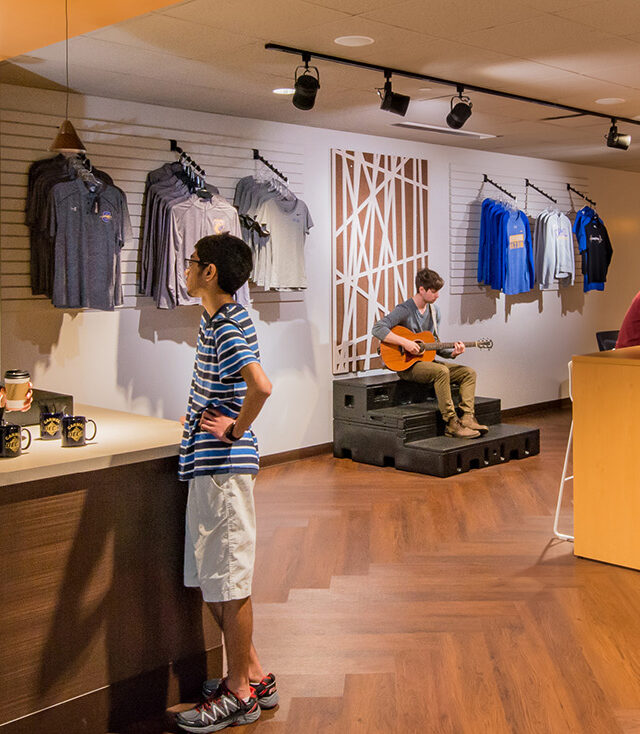 Interior remodeling created a coffee shop space and business lab inside Carmel High School for students to expand the thriving Carmel Café.
Carmel Café started in 2014 when students of Carmel High School's DECA entrepreneurship program began selling coffee in the back of the club's spirit shop. In just a few years, the Cafe's popularity exploded, with revenues reaching $90,000 in 2017. To support the club's efforts, Fanning Howey worked with DECA students to transform the spirit shop into a state-of-the-art business lab. The newly renovated space supports Carmel Café and provides everything the students need to gain real-world business experience. From budgeting and logistics, to preparing beverages and working the register, students learn the ins and outs of running a business.
Expertise
College & Career Prep, High Schools
Client
Carmel Clay Schools
Location
Carmel, IN
Scope
2,037 Renovated SF
Challenges
Design a learning environment for students to gain real-world business experience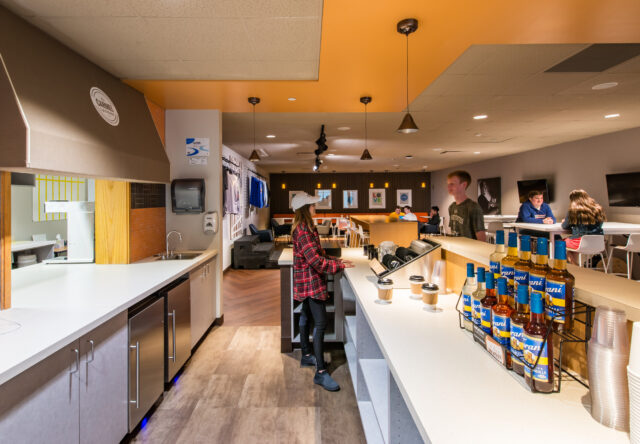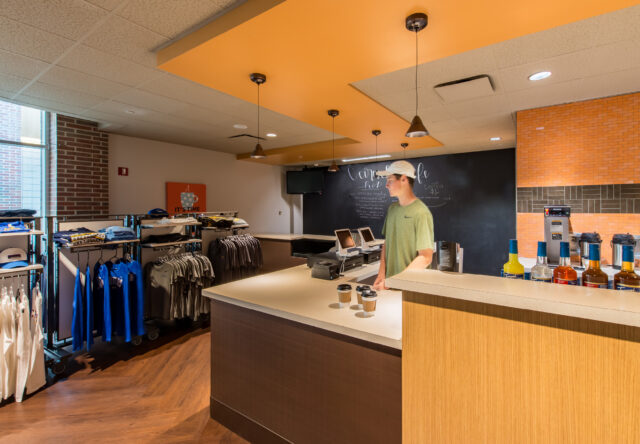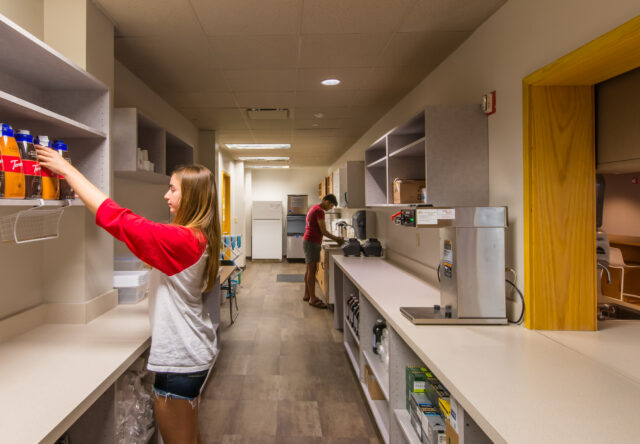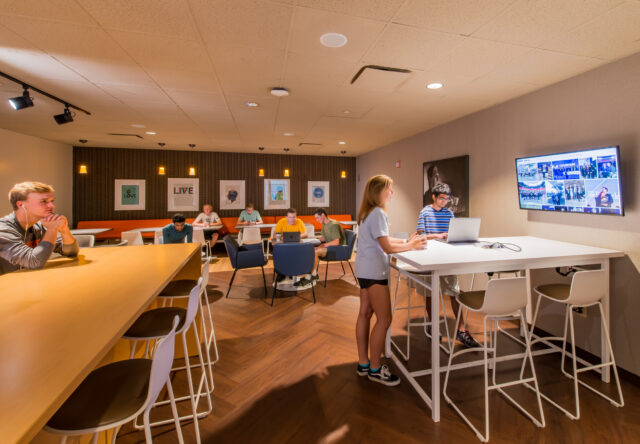 03
Services & Recognition
Our students have always had fun, but now they also take pride in the business. They even wear their work hats around school.