College & Career Prep, Higher Education
Carbon County Higher Education Center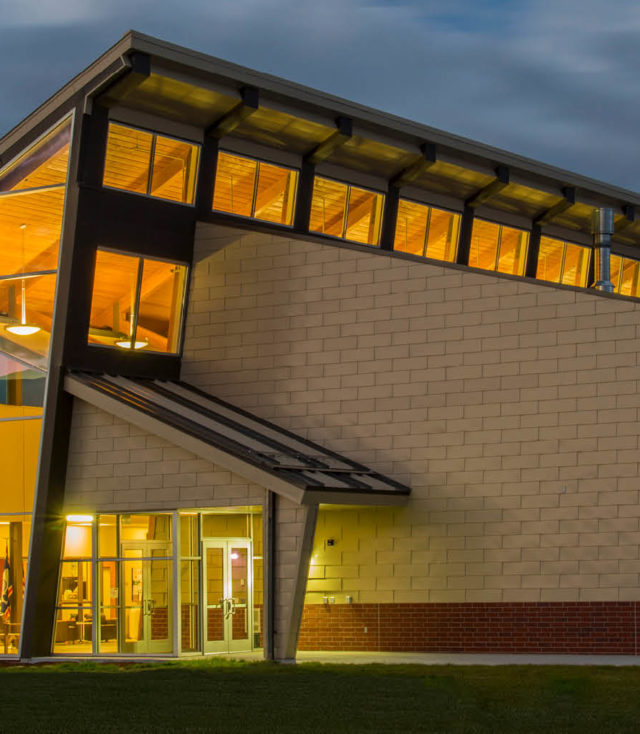 The new Carbon County Higher Education Center prepares students for the future through innovative vocational and industrial education.
Fanning Howey provided master planning services for a comprehensive new campus, as well as design services for the Higher Education Center as the first phase of the plan. The center is designed for programs that teach skills needed to participate in energy resource-related industries, which comprise a significant portion of the local economy. Specialized high-tech learning environments support programs for Automotive, Culinary Arts, Administration, Health Education/Nursing, Construction, Welding, Automation, Pre-Engineering and Applied Technology.
Expertise
Higher Education, College & Career Prep
Client
Carbon County Higher Education Center
Location
Rawlins, WY
Scope
34,000 New SF
Challenges
Design a comprehensive, efficient facility to train students for energy resource-related industries as the first phase of an overall campus plan
Develop a master plan for 150,000 square feet of building area, despite a 44-foot elevation change on site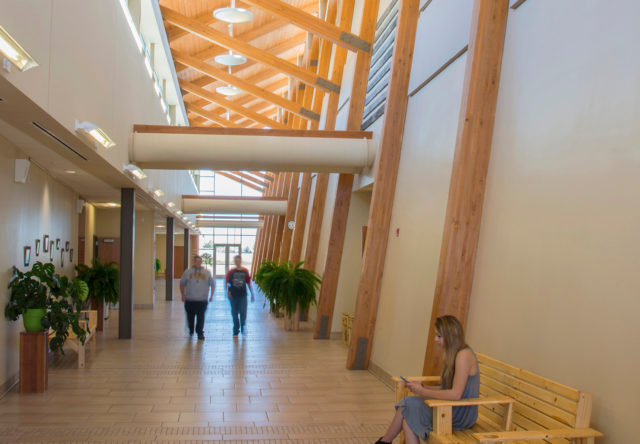 03
Services & Recognition
The Career and Technical Education Center you [Fanning Howey] helped design for our students in Rawlins is fabulous! Totally functional, aesthetically pleasing, even inspirational.