Higher Education
Ivy Tech Community College – Associate of Science Accelerated Program (ASAP)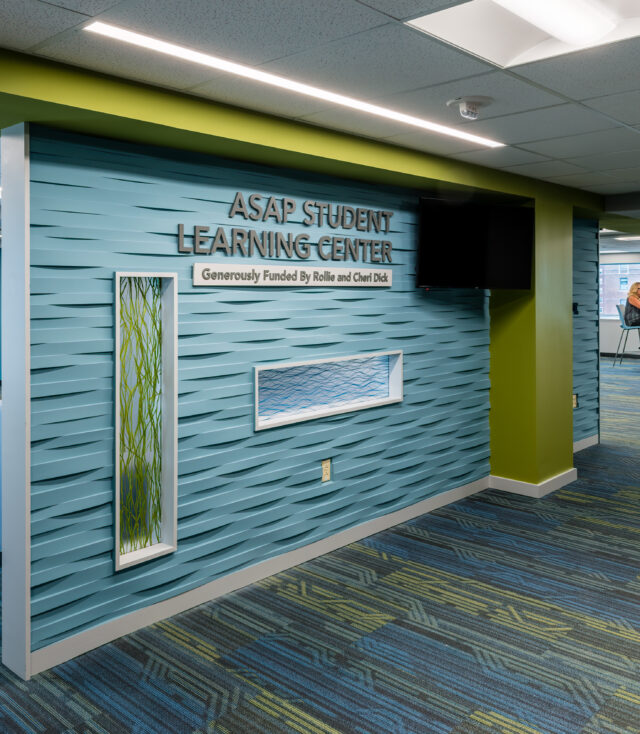 Ivy Tech wanted an environment where students in its Associate of Science Accelerated Program enjoy the full amenities of the community college.
Renovations transformed a full floor of a former hotel building into the perfect facilities for Ivy Tech's accelerated program. Because ASAP students spend all day at Ivy Tech, the design focused on creating a series of interconnected spaces for lecture, small group collaboration, independent study, dining and socializing. Interior design elements, such as a dramatic feature wall, help ASAP students connect to the broader Ivy Tech community and brand from the comfort of their home away from home.
Expertise
Client
Ivy Tech Community College
Location
Indianapolis, IN
Scope
12,000 Renovated SF
Challenges
Renovate a former hotel into an interconnected student space.