Higher Education
Taylor University – Breuninger Hall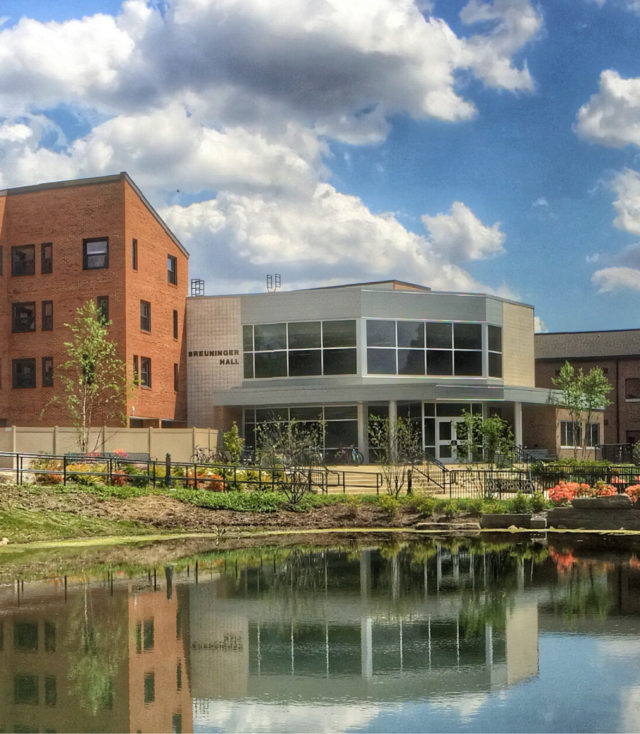 Breuninger Hall offers students a community-focused living and learning environment with connections to the larger campus.
The three-story, 75-room residence hall connects to the existing Gerig Hall through a glass-enclosed commons. The multi-story commons overlooks outdoor gathering spaces and is used by students in both buildings, enabling communication between floors. The design includes a pond and plaza area that serves as a destination for studying and student recreation. Transparency, community and views have made the new residence hall a favorite student destination, and an important part of the vibrant campus.
Expertise
Client
Taylor University
Location
Upland, IN
Scope
42,500 New SF
Challenges
Design and build a 150-bed residence hall in only 16 months
Connect the building to the existing Gerig Residence Hall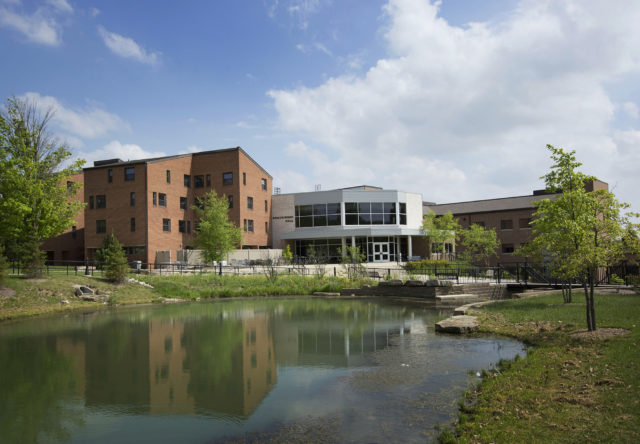 03
Services & Recognition
The design combines the traditional red brick of Taylor University with modern elements like metal panels at the main entrance. The result is a fresh aesthetic that respects the campus context.