Higher Education
Taylor University – Student Activity Center Concept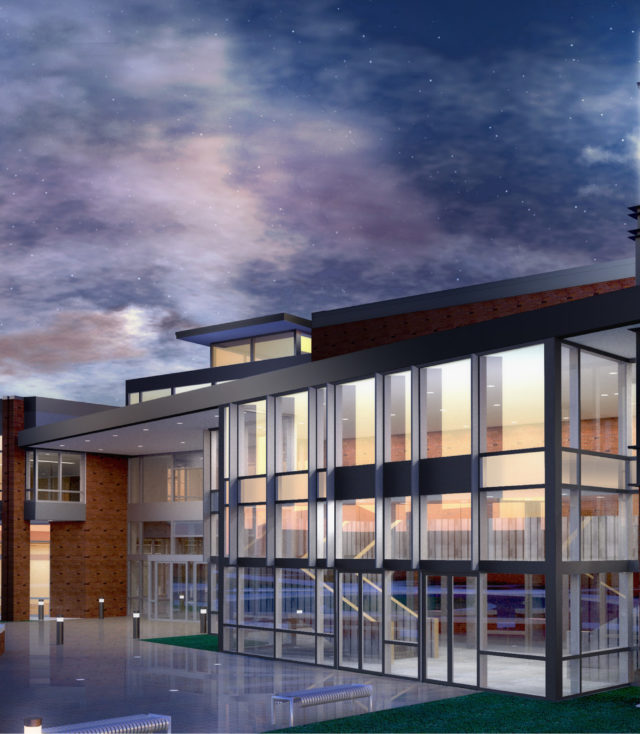 The Taylor Student Activity Center concept provides a state-of-the-art building for student life and recreation.
The design concept connects the dramatic new building to the existing Rediger Chapel/Auditorium, and the linkage between the two buildings gives new vibrancy to the campus core. The student center features cafe-style gathering places for collaboration and socialization with connections to a newly-established outdoor green space. While the concept was praised by university officials, another design-build team was ultimately awarded the project.
Expertise
Client
Taylor University
Location
Upland, IN
Scope
45,025 New SF
Challenges
Connect a new student center to the existing Rediger Chapel/Auditorium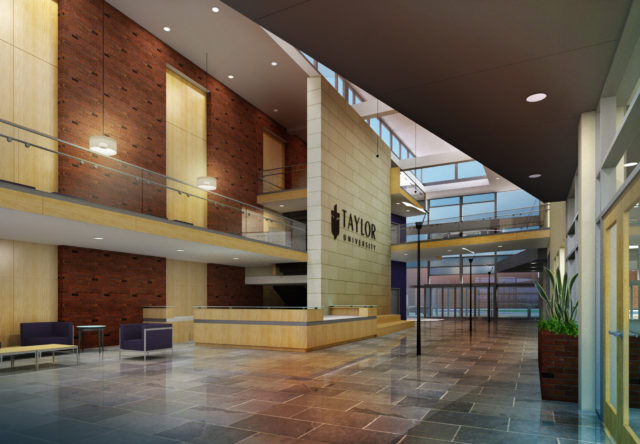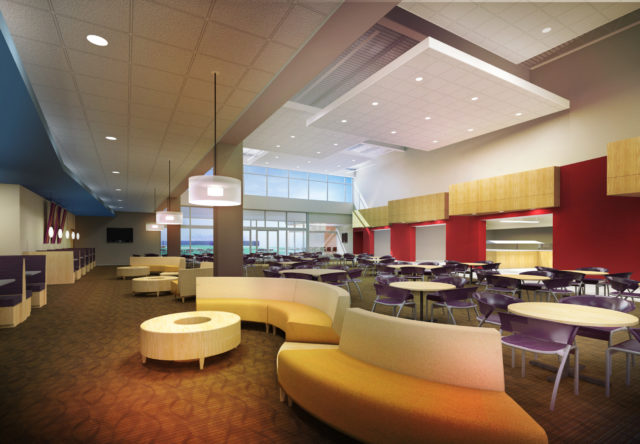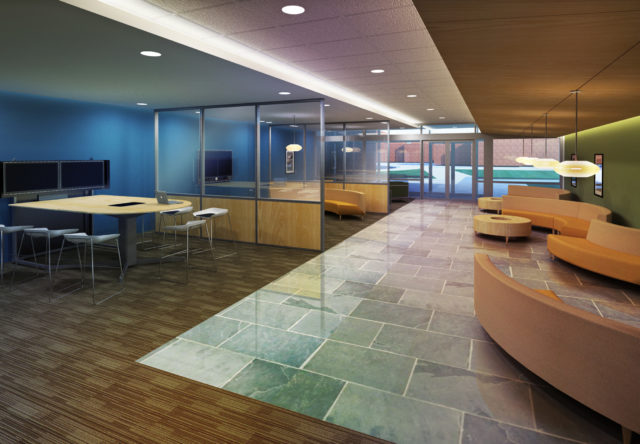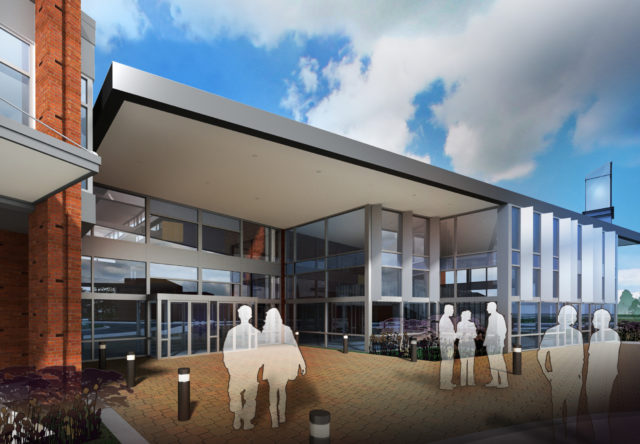 03
Services & Recognition
The concept for the Student Center establishes a destination for student life on campus. The exterior is meant to act as a beacon, drawing students to this new heart of activity.