Insights
Career Technical Education – Designing a Professional Welding Lab
By

Douglas Rich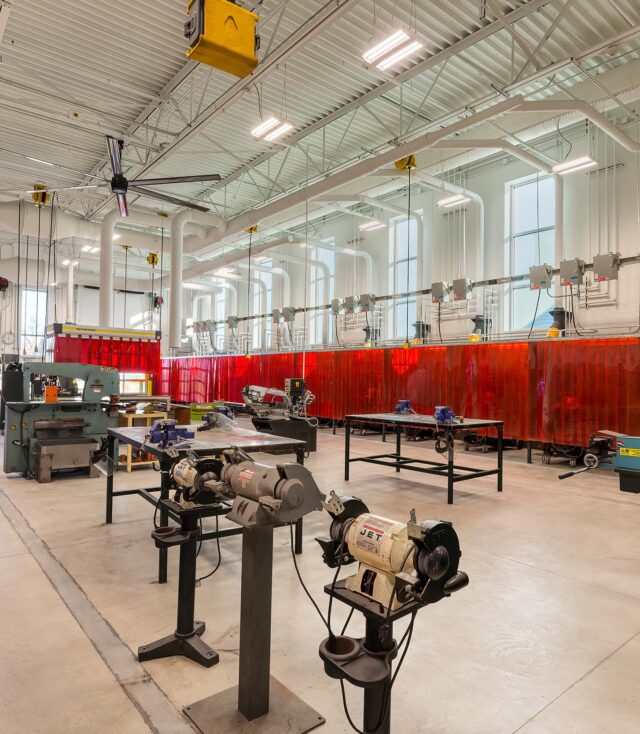 "Career Technical Education (CTE) provides students of all ages with the academic and technical skills, knowledge and training necessary to succeed in future careers and to become lifelong learners. In total, about 12.5 million high school and college students are enrolled in CTE across the nation." – Advance CTE
Choosing the type of career technical programs and specialized facilities for your district is often best driven by local business involvement and the needs of your local economy. One area ripe for real-world learning experience and a direct pathway to well-paying careers is in the field of welding. We've worked closely with welding professionals to develop design best practices for welding labs in schools and standalone career-technical facilities.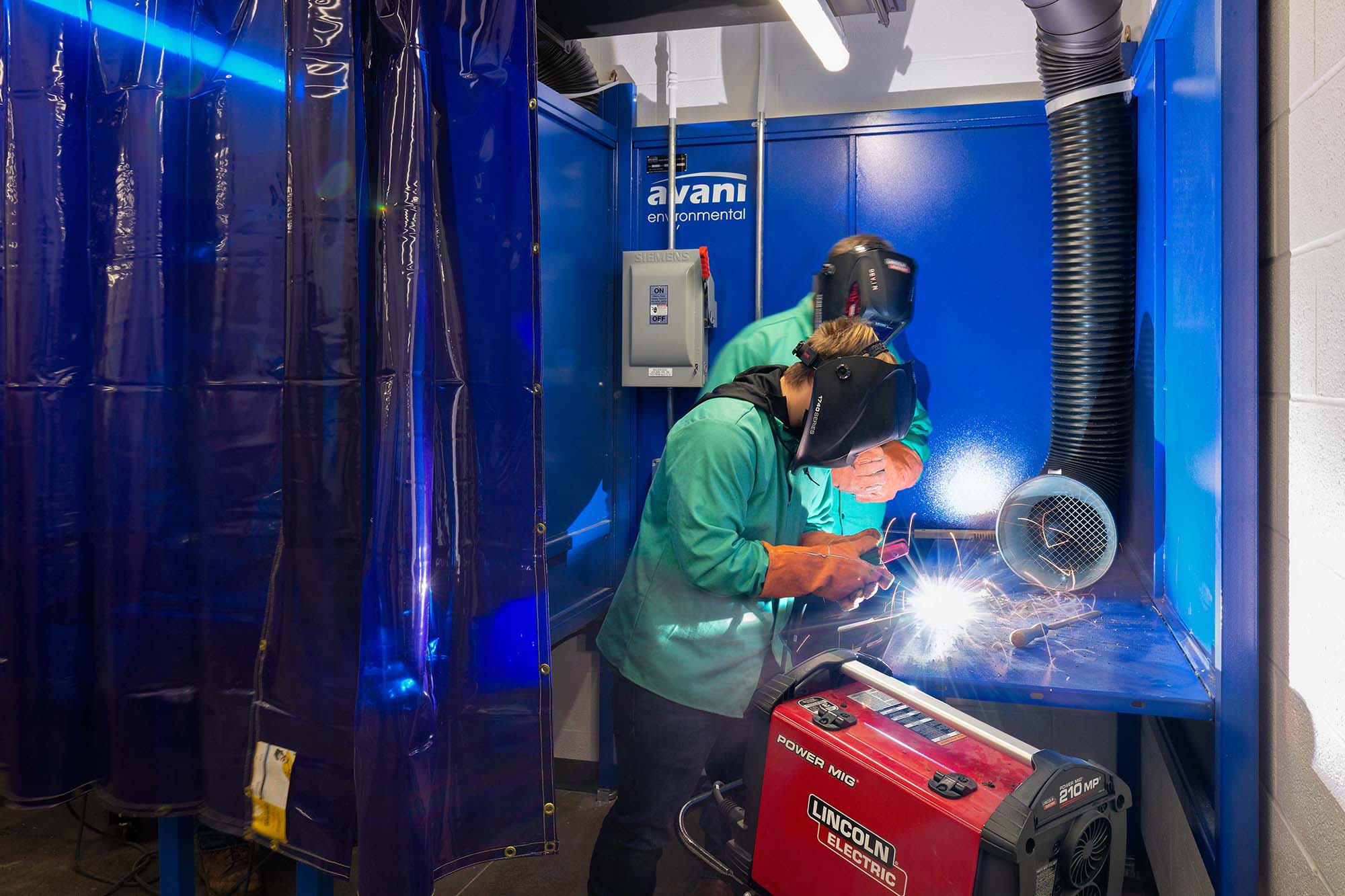 Authentic Job Training
Several design features help students learn technical skills in a controlled environment while gaining real-world learning experience they can apply directly to the workplace. These features include:
Two different types of exhaust systems. These systems reflect new technology and more traditional technology, allowing students to gain training in multiple types of work environments.

A cutting-edge slotted plenum system used by companies like General Motors
An adjustable arm exhaust system
Steel beams are embedded in the surface of the concrete floor. This configuration allows students to weld projects directly onto the beams. When the project is finished, the students simply cut off the welded structure and grind the beam smoothly again.
No air-conditioning. The lack of air conditioning reflects typical working conditions for welders, further preparing students for the realities of a career in welding. Include a large ceiling fan to provide some cooling, and potentially leave space for a cooling coil in the air-handling unit, should your school want to add air conditioning in the future.
Proper Access. Design your lab to include two exterior doors: one where the steel comes in and another where the steel leaves the building. Work with design experts and industry professionals to plan the optimum route for the movement of materials in your facility.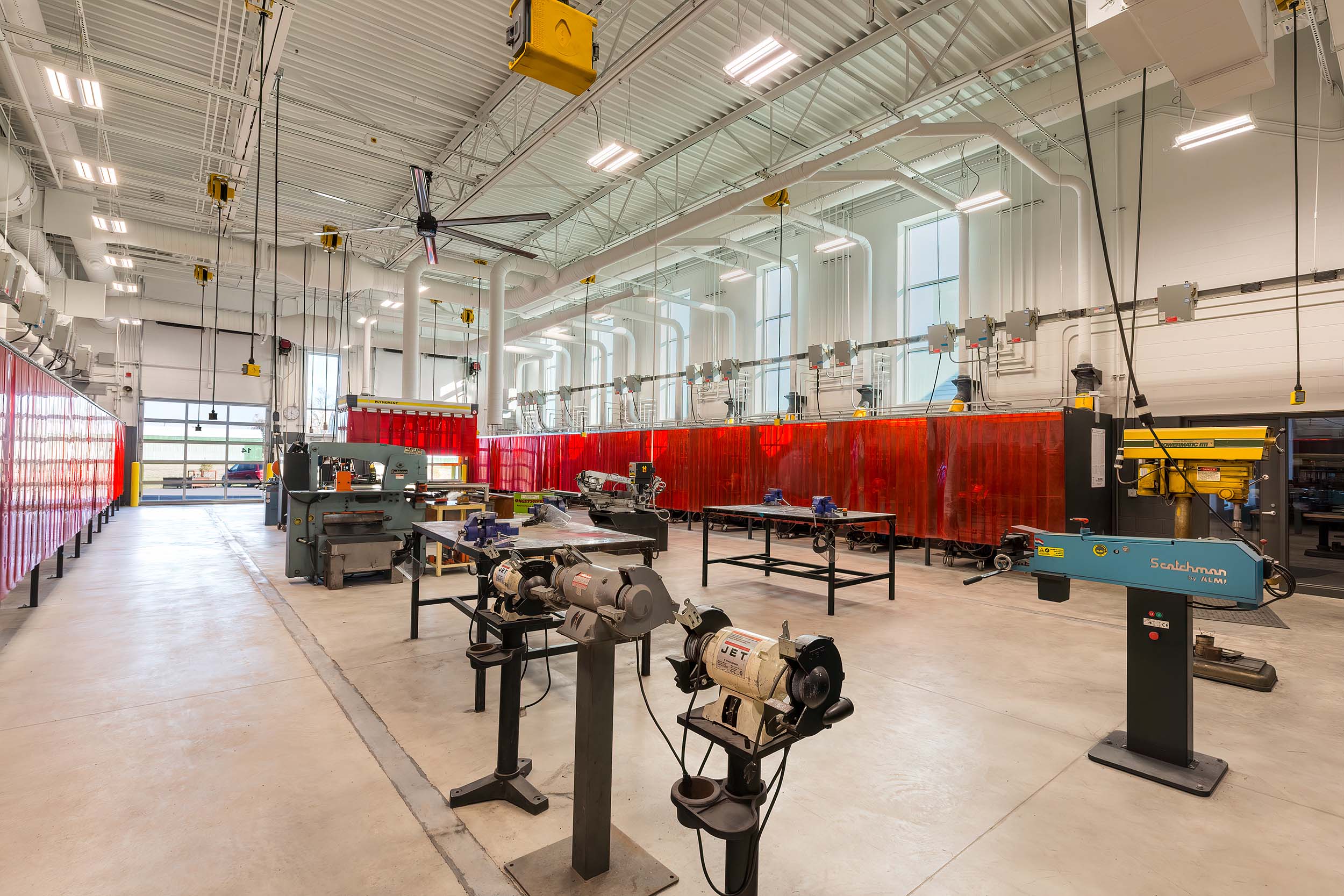 Security
Many welding labs are a warren of heavy machinery and obscured views. For better line of site security, a broader, open design provides visual control of the entire space. Natural light from clerestory windows and glass garage doors can help illuminate the traditionally dark and dim lab spaces. Consider locating a welding demonstration station at the center of the lab, allowing students to learn from their instructor in a safe and comfortable environment.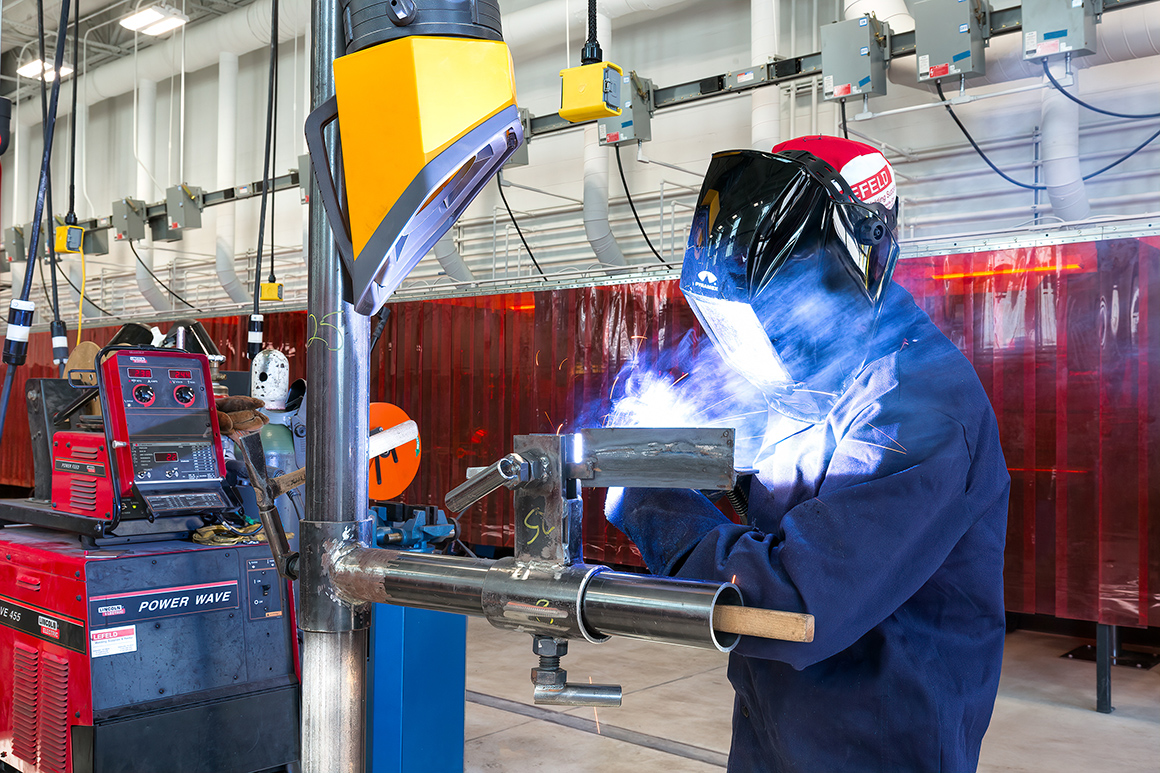 Energy Efficiency
Depending on your program needs, we recommend designing the exhaust system to scale. At Tri-Star Career Compact, the exhaust system in their welding lab has four zones, meaning that the 75 horsepower motor rarely needs to use full power to adequately serve the space.
When approaching welding lab design for career technical education it is important to consult both design experts like Fanning Howey and local industry professionals. To learn more about our career technical education learning environments and connect with our design experts, email info@fhai.com.