Insights
Smart Schools Roundtable: Ohio Introduction to Bond Issuance
By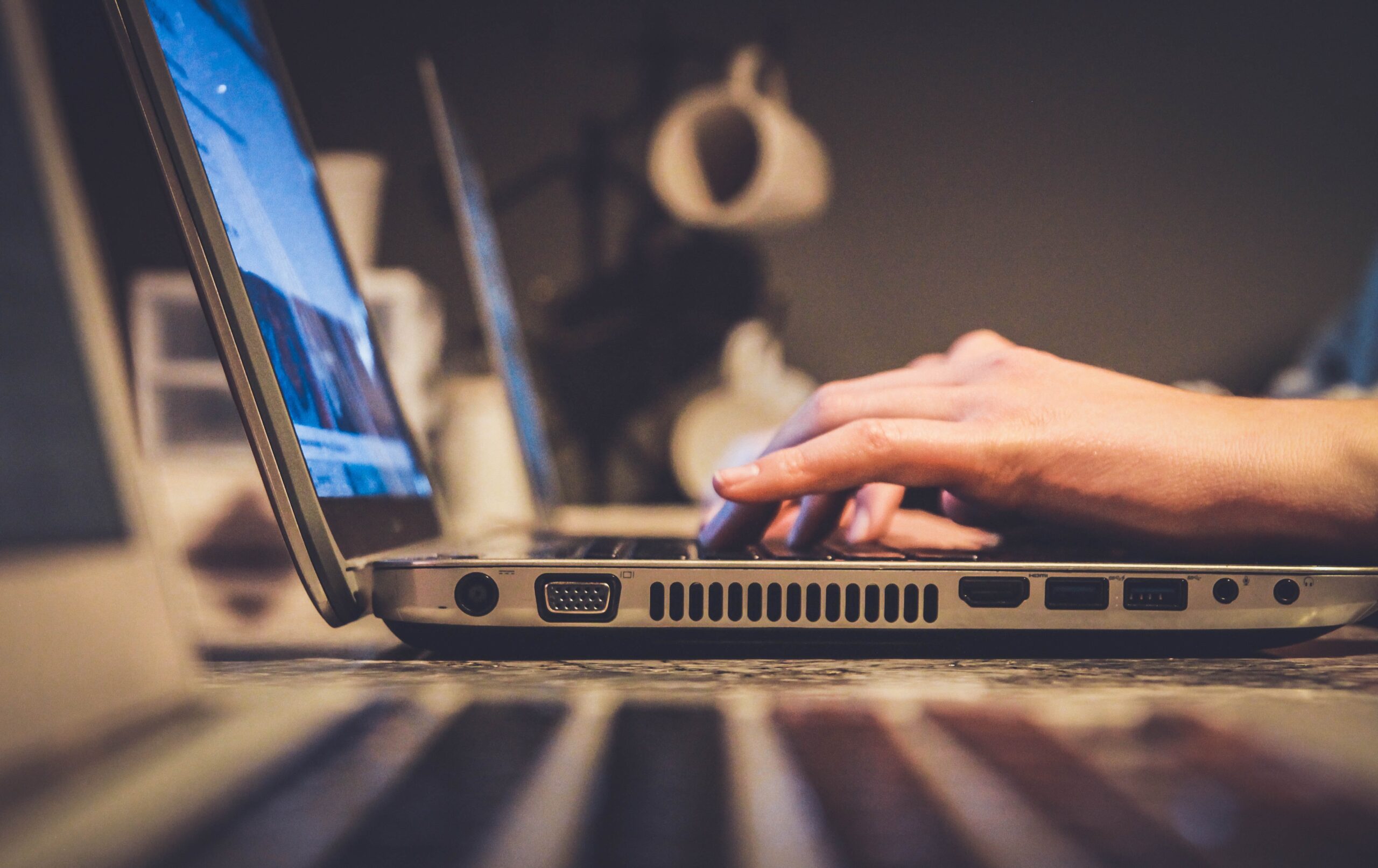 With the financial uncertainty caused by COVID-19, school districts must be more strategic than ever when it comes to funding projects. For the February session of Fanning Howey's Smart Schools Roundtable, we held sessions for both Indiana and Ohio. For Ohio, we heard from Patrick King, Financial Advisor with Stifel, Nicolaus & Company, Inc.  Patrick shared his financial expertise on the bond issuance process in Ohio.
What is a Municipal Bond?
A municipal bond is essentially a promise to repay money. In the context of municipal bonds, more technically, it's a debt security issued by a state, city, county or their agency to finance projects. The industry is regulated by the Securities and Exchange Commission. They maintain a very detailed rulebook about details needed to acquire and administer a municipal bond. Though they are highly regulated and complex, they are attractive to investors because they are generally issued as tax exempt bonds, which in turn allows the issuer such as a school district to receive the funds at a low interest rate. For the bond to be tax exempt the funds must be used for a governmental issue and used within a certain time frame.
Bond Issuance Process
It is important to note that education bonds are voter-approved funds that can only be used for school facilities. School districts collect this money by taxing property owners on the assessed value of their properties and then sell the bond to investors. These funds then function similarly to a loan, like a home equity line, but for the school district. Engaging with your financial advisors early on can help with navigating the most appropriate bond process.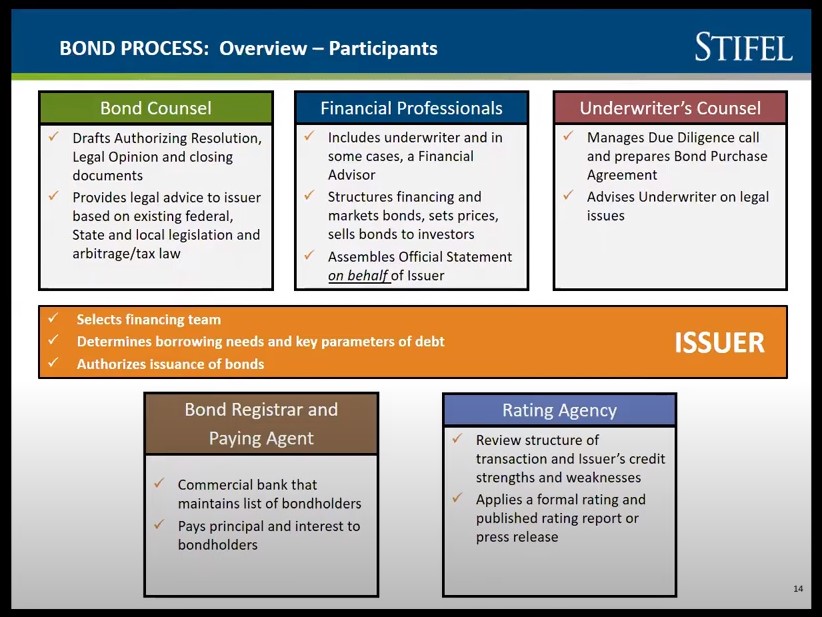 The process from beginning to end can be broken up into 6 parts, shown below. The exact timeline depends upon District objectives, the team's ability to coordinate other required efforts and market driving forces.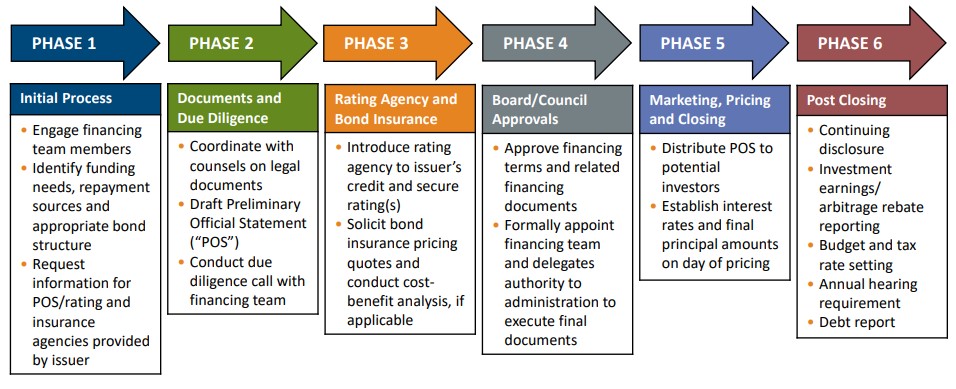 Market Considerations
While interest rates have been steadily declining over the past decade, recent factors may impact the future market. Some of the key factors are vaccine discovery, GDP growth, and what the stimulus bill looks like are the three drivers of the interest rate market. Regardless of these potential factors, interest rates currently are quite low but will likely mildly increase over the next few years.
---
Register now for our March session:
TOPIC:
Private and Public Partnerships
WHEN:
March 11, 2021 at 12:00PM (EST)
REGISTER TODAY! 
William Seder Jr., Superintendent
Mount Vernon City Schools
A long time educator and administrator, Superintendent Seder has served the Mount Vernon City Schools community since 2013. Throughout his career at various Ohio districts, Seder championed partnerships with public and private entities to enhance educational programming opportunities.
---