Performing Arts
Park Tudor Ayres Auditorium Addition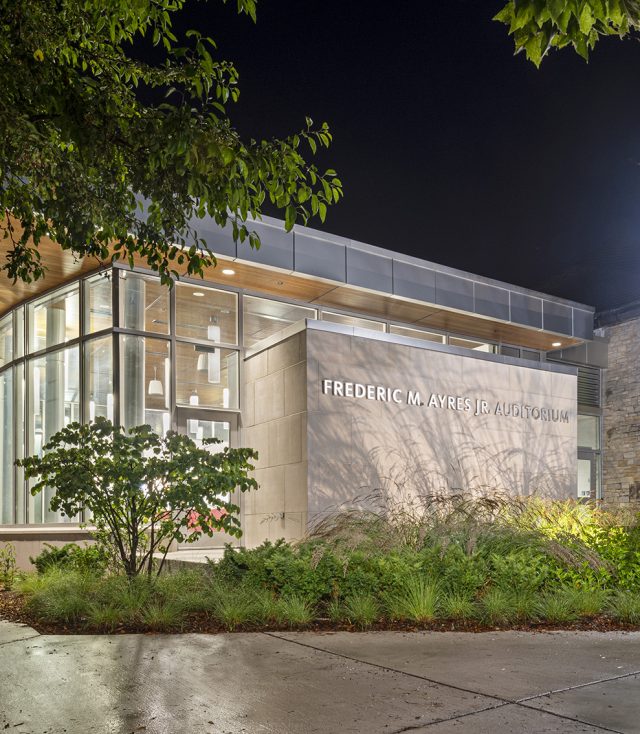 The Ayres Auditorium addition is ushering in a new era for the Park Tudor Campus.
This 1,500 SF addition is a contemporary take on the classic academia style of the PK-12 campus. The updated facade is sleek and pristine with clerestory windows that anchor it to the landscape, providing students and patrons clear views of the academic buildings.
The neutral color palette and natural materials such as the stone columns allow the classic auditorium to transition easily into the modern atrium. The expansion includes a new concessions bar and additional gathering space for community events and receptions, as well as updated audio technology that allows the lobby to function more efficiently with the performance space and as a standalone reception venue.
Expertise
Client
Park Tudor School
Location
Indianapolis, IN
Scope
1,500 New SF
Challenges
Blending classic and modern architecture in one building