Elementary Schools, High Schools, Middle Schools, Performing Arts
Cincinnati School for Creative and Performing Arts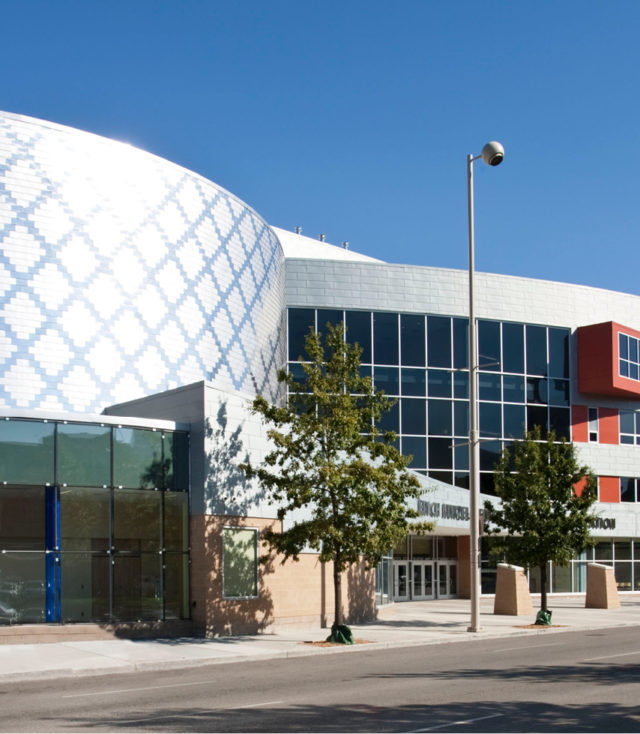 Cincinnati's new School for the Creative and Performing Arts is the first K-12 magnet school of its kind in the nation, and provides students with a stimulating environment for learning and arts exploration.
Fanning Howey provided initial programming services, as well as engineering and loose furnishings selection for the breakthrough project. The selection of loose furnishings involved close coordination with art teachers and Cincinnati Public Schools officials. This collaborative approach led to specialized furniture packages including easels, drafting tables and equipment for a sewing room and a pottery room. A highlight of the school is the 850-seat auditorium that connects K-12 students with professionals from the Cincinnati Music Hall and the Cincinnati Ballet.
Associate firms: CR architecture and Moody Nolan
Expertise
Performing Arts, Elementary Schools, Middle Schools, High Schools
Client
Cincinnati Public Schools
Location
Cincinnati, OH
Scope
252,645 New SF
Challenges
Create an environment customized for the creative and performing arts
Accommodate the heating and cooling needs of a school with multiple performance venues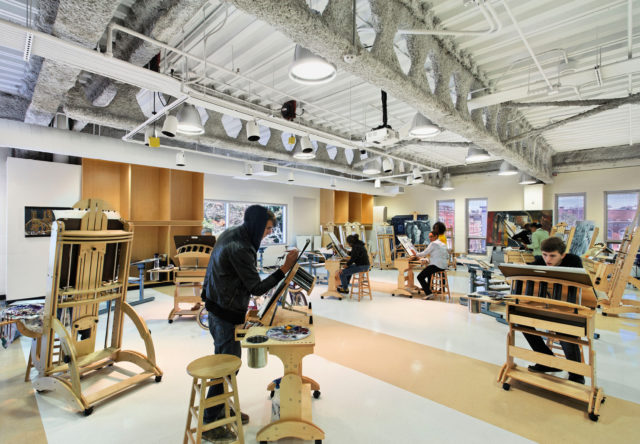 03
Services & Recognition
The grace, tenacity and vision with which the design and construction team handled this project are the cornerstones of its successful completion.