Middle Schools
Fremont Middle School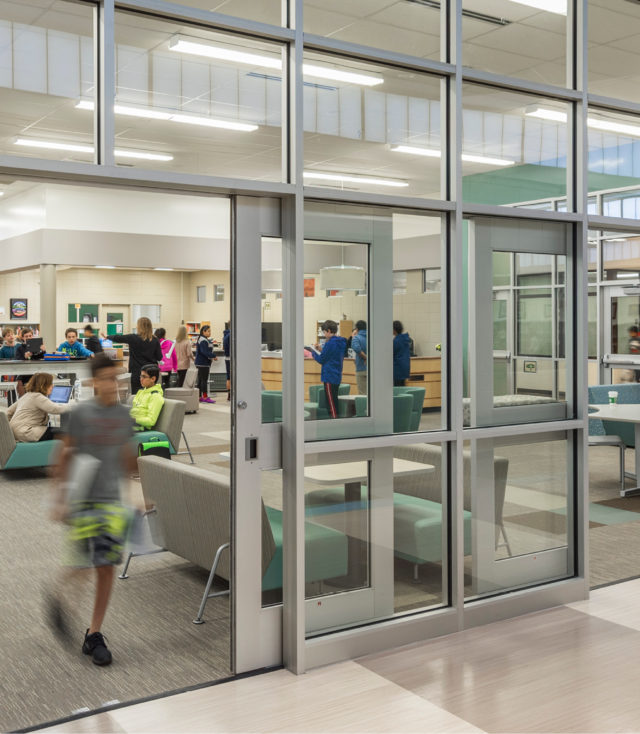 Fremont Middle School's Digital Learning, Exploration and Networking (DEN) program is thriving, thanks in part to a transformed media center that offers students a host of savvy spaces for digital learning.
A Design Thinking process led to the transformation of a traditional media center and classrooms into a dynamic building core featuring an information commons, media labs and green screen rooms for video production. Today, DEN students, known as Learning Ninjas, come to school early and stay late to use the space for projects and research.
Expertise
Client
Fremont School District 79
Location
Mundelein, IL
Scope
5,000 New SF
9,000 Renovated SF
Challenges
Transform a traditional media center into a high-tech environment for 21st century learning
Provide students with multiple spaces for differentiated learning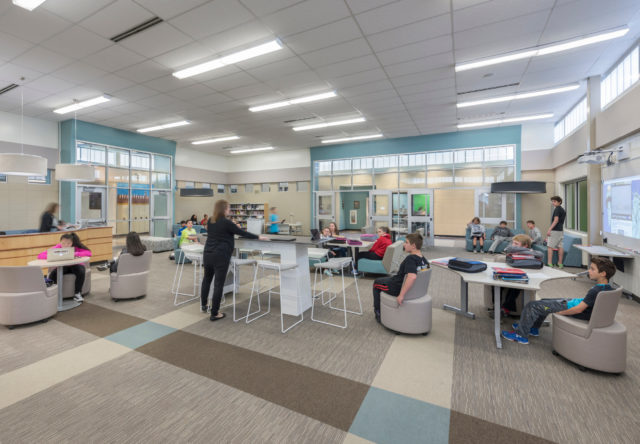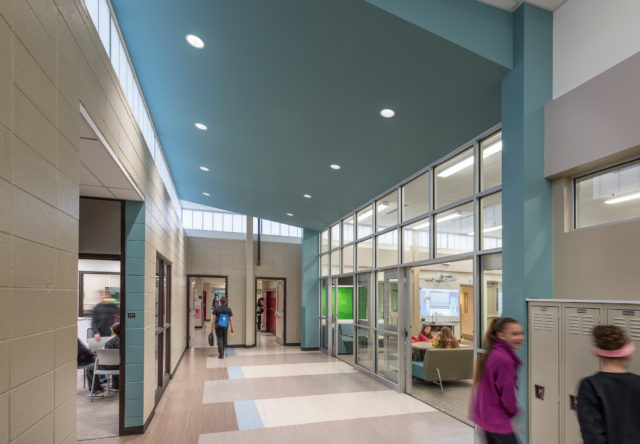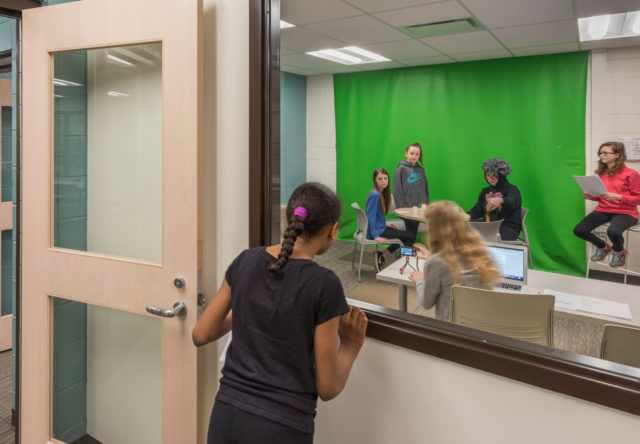 03
Services & Recognition
The library has been redesigned and redeployed as a flexible, adaptive learning ecosystem… It is designed for very flexible space and to bring 21st century skills to life through Collaboration, Communication, Critical Thinking and Creativity.