Middle Schools
Fishers Junior High School Media Center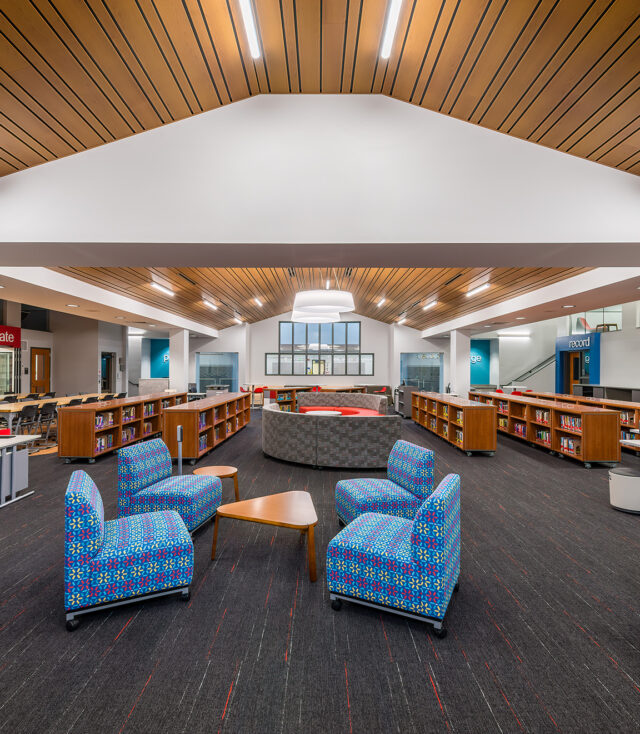 The transformed Fishers Junior High School media center is a smarter place for learning that puts students first.
Design strategies renovated the 20-year-old space to take a student-centric approach to education. Fanning Howey reduced media retrieval stacks by 66 percent and used the space to introduce a variety of collaborative learning environments, all within the existing footprint.
Junior high students now have access to small group seating, a makerspace and two small group rooms. Infrastructure upgrades include more technology, more power drops for hand-held devices and laptops, and better lighting. The design team also reworked lockers in the adjacent corridors, creating places to collaborate just outside the media center.
Expertise
Client
Hamilton Southeastern Schools
Location
Fishers, IN
Scope
12,853 Renovated SF
Challenges
Renovate a 20-year-old media center to support student-centered learning