Elementary Schools, High Schools, Middle Schools
River Terrace Education Campus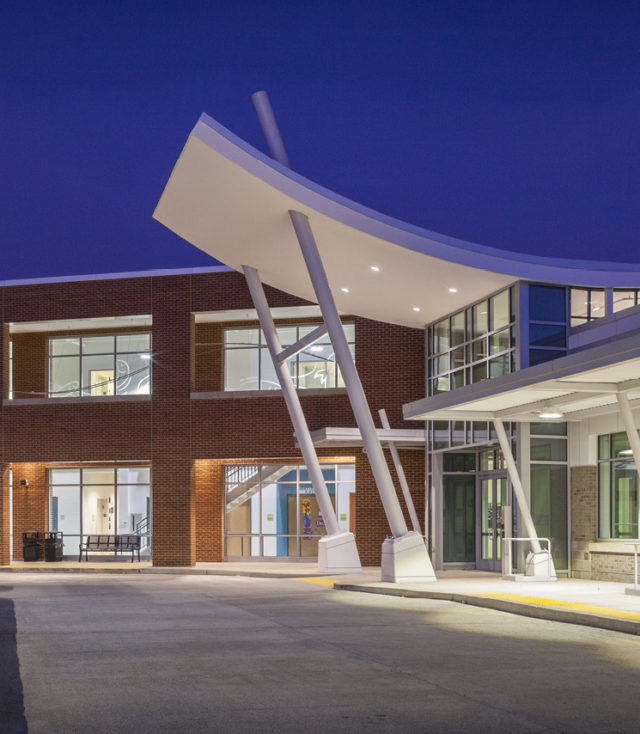 River Terrace has established a new paradigm for District of Columbia Public Schools—one where the students in need of the most help receive the best care, facilities and equipment.
Before 2015, students with disabilities in the district were educated in one of two facilities: Sharpe Health School for students with medical complications and mobility impairments, or Mamie D. Lee School for students with profound intellectual disabilities. River Terrace has brought these communities together into one comprehensive facility where every facet is customized to meet the students' physical, sensory and mobility needs.
Expertise
Elementary Schools, Middle Schools, High Schools
Client
District of Columbia Public Schools
Location
Washington, DC
Scope
32,800 New SF
40,010 Renovated SF
Challenges
Renovate a traditional elementary school to support a progressive special education curriculum
Design learning environments that allow students of all abilities to succeed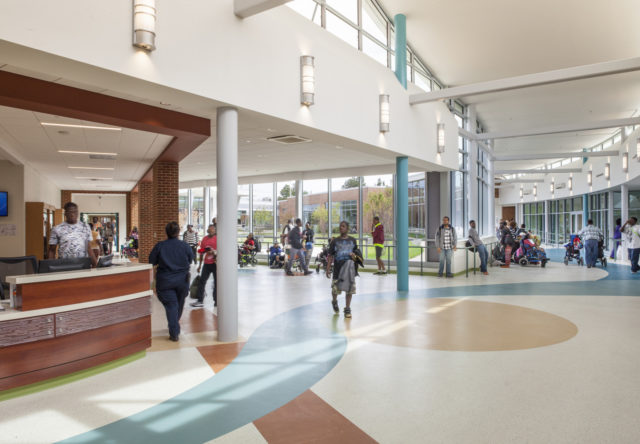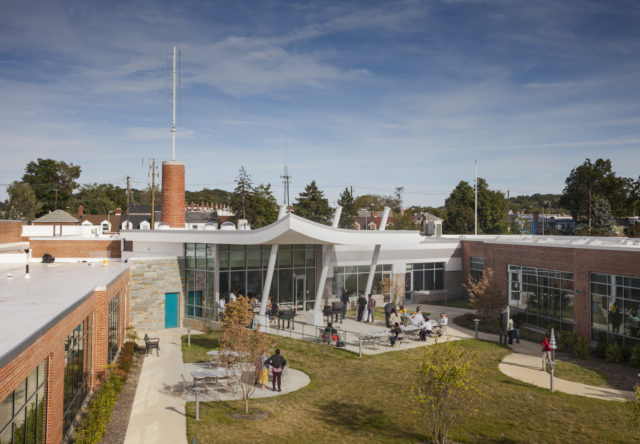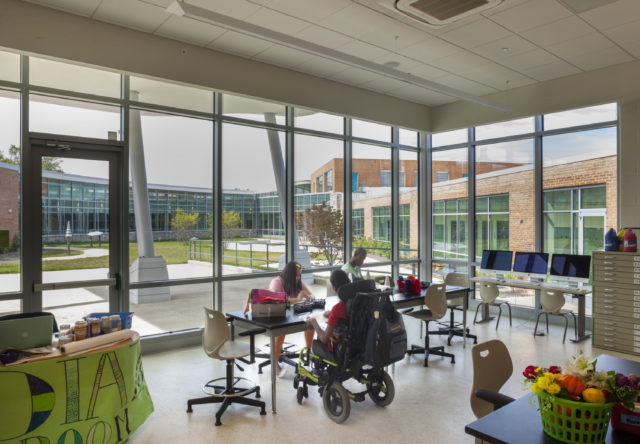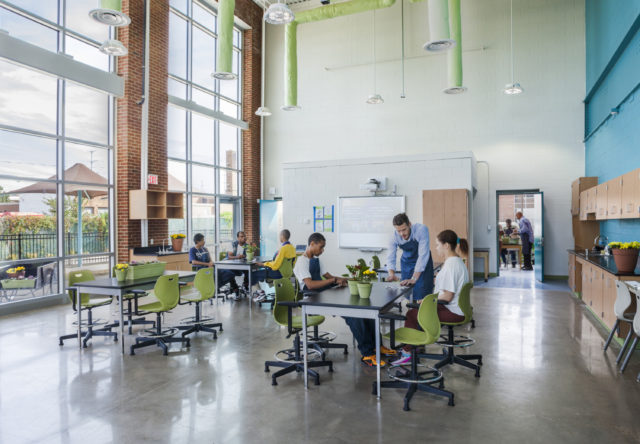 03
Services & Recognition
Beautiful addition that reflects the needs of the learners. The conversion of a parking lot to an exterior courtyard is a very innovative solution. The classroom organization around it connects every classroom to the outdoors.