Elementary Schools, High Schools, Middle Schools
Northwood PK-12 School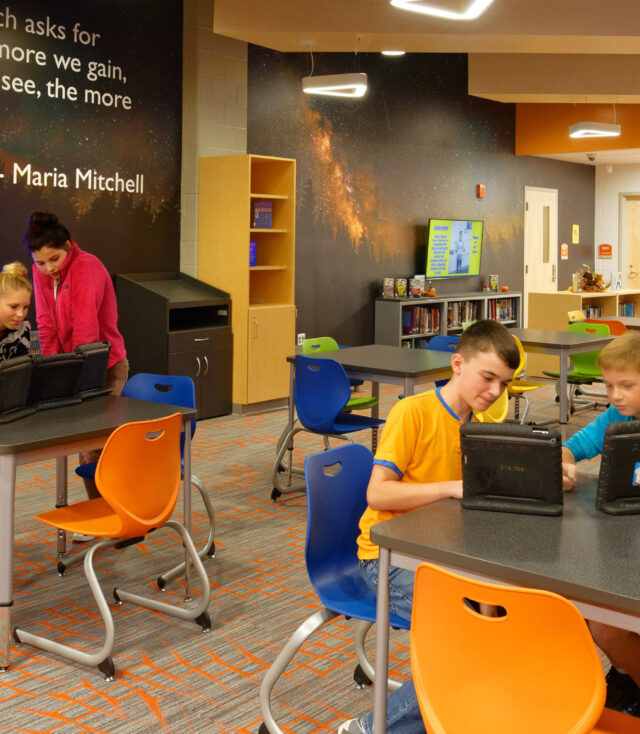 Inspired by Google and Apple workplace environments, open collaboration areas within the new Northwood PK-12 School allow students to learn in a flexible, relaxed and stimulating space.
The new Northwood PK-12 School represents a dramatic change in the district's approach to education. The design for this 21st century building replaces the traditional media center with a research commons in every small learning community. Flexible furniture and integrated technology throughout support collaboration and project-based learning. The design preserved historic elements of the old school amidst the modern, inspirational spaces.
Expertise
Elementary Schools, Middle Schools, High Schools
Client
Northwood Local School District
Location
Northwood, OH
Scope
130,000 New SF
Challenges
Create a vibrant, personalized learning environment while preserving historic elements of the old school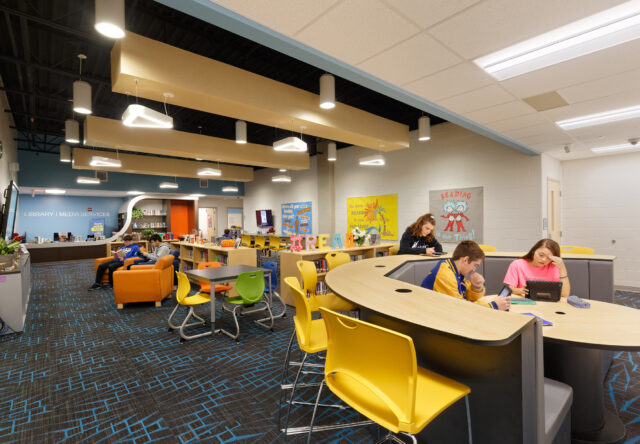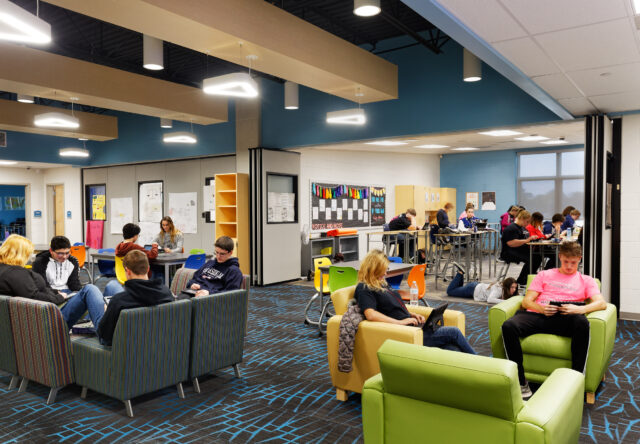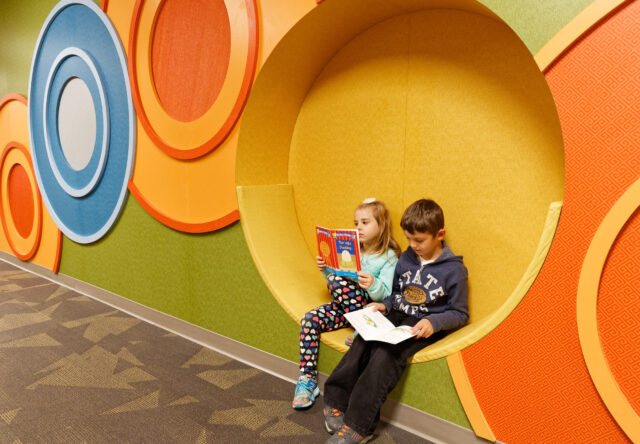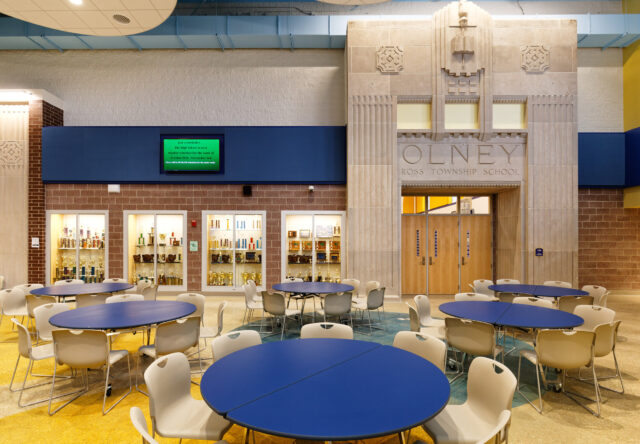 03
Services & Recognition
The new state-of-the art facility is really serving our kids really well. The 21st century design creates collaborative spaces for teaching and learning that we just did not have before. The fact that you were able to harvest natural light creates a positive learning environment and makes for a more pleasant atmosphere.