High Schools, Middle Schools
Princeton Middle/High School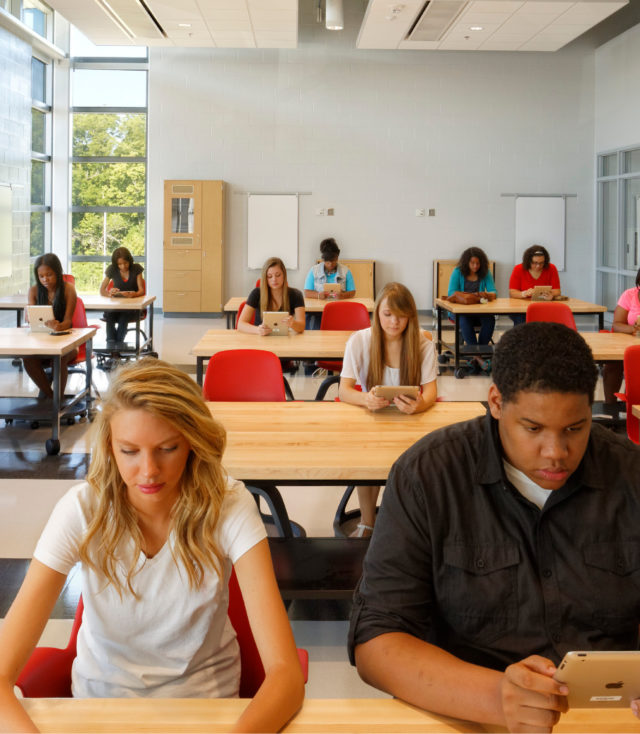 The design of Princeton School supports student achievement with a dynamic, flexible and efficient environment for STEM learning.
The campus features a variety of differentiated learning spaces, including double-sized learning studios, technology hubs for groups of 8 to 12 students and breakout rooms called Think Tanks. A collaborative effort involving Fanning Howey and a local Architect of Record resulted in an innovative and efficient new building. The Fanning Howey-designed building systems are part of an energy reduction initiative that has saved the school 40.7 percent on energy costs compared to existing code.
Associate firm: CR architecture + design
Expertise
Client
Princeton City Schools
Location
Cincinnati, OH
Scope
550,000 New SF
Challenges
Replacement a separate middle school and high school with a cutting-edge campus for 21st century secondary education and community use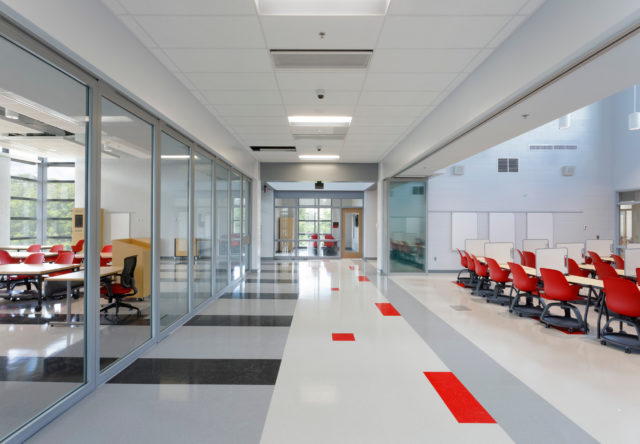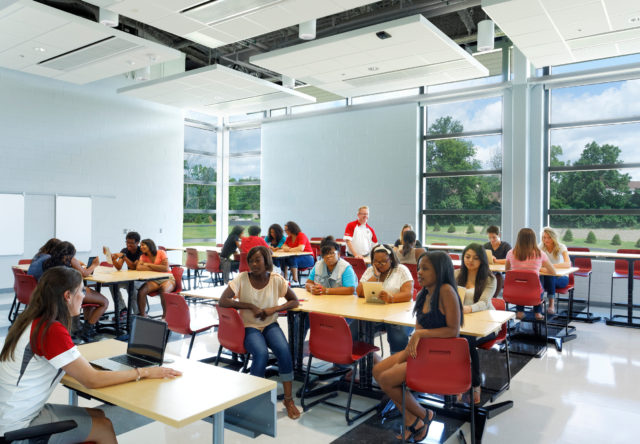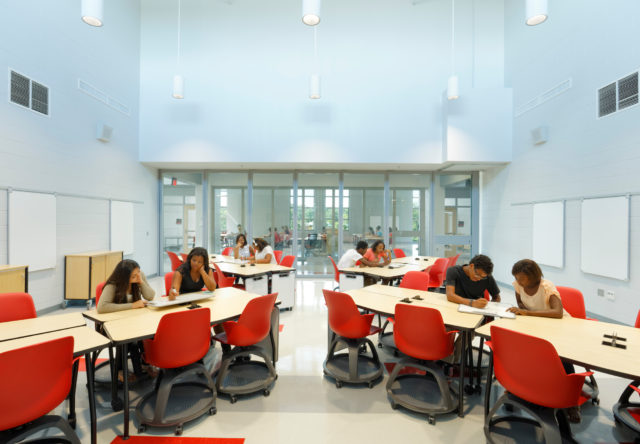 03
Services & Recognition
The flexibility of the building and the way technology is integrated throughout the learning environment will provide our students with exceptional opportunities for decades to come. Fanning Howey's innovative engineering, technology design, and interior design solutions have helped the Princeton City School District create a 'Millennium Building' for the 22nd Century.