High Schools
Ironton High School
The design of the new Ironton High School preserves the local history of the school while providing students with innovative, 21st century learning environments.
The Ironton High School campus had remained unchanged for more than 70 years. So when the district decided to construct a new high school, the preservation of the historic site received much attention. The design solution saved the old high school's main entrance and two-story media center, and built the new high school around this space to provide students with future-ready learning environments. Other additions included an auditorium and auxiliary gymnasium to provide students with a well-rounded education.
Expertise
Client
Ironton City Schools
Location
Ironton, OH
Scope
82,986 New SF
9,632 Renovated SF
Challenges
Preserve elements of the historic high school campus
Provide students with progressive, 21st century learning opportunities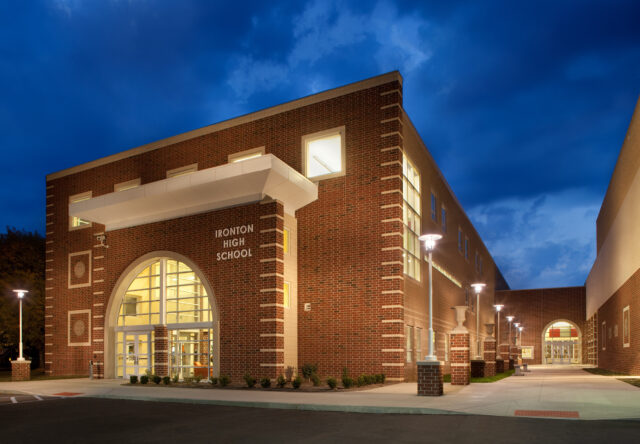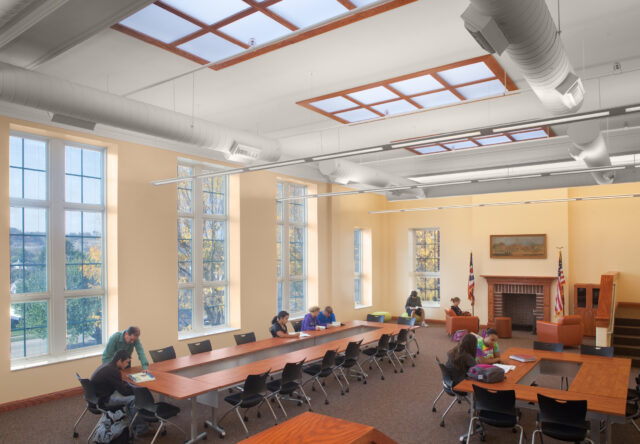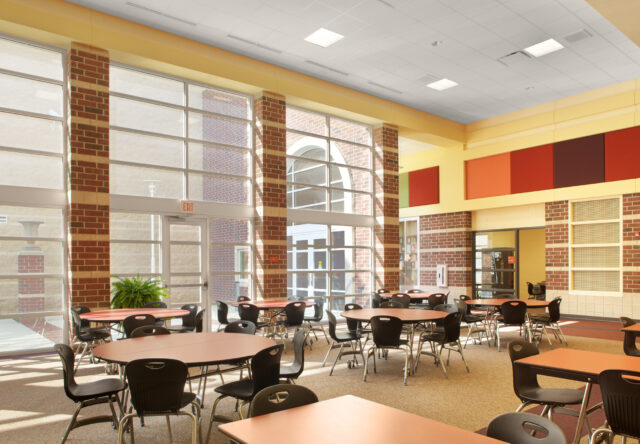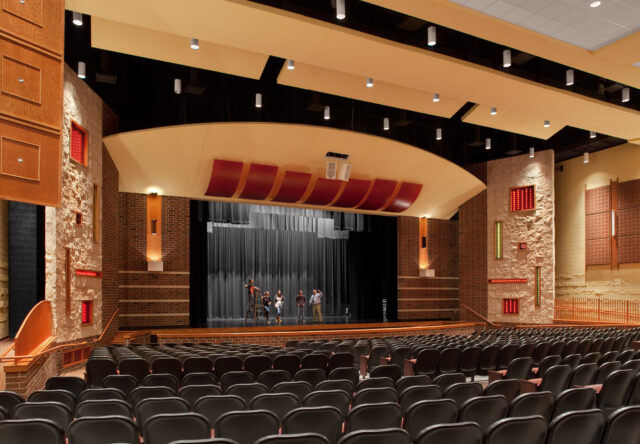 03
Services & Recognition
This is a teacher's dream. I've taught for 23 years and never had a facility like this before.