Elementary Schools, Middle Schools
Grosse Pointe Academy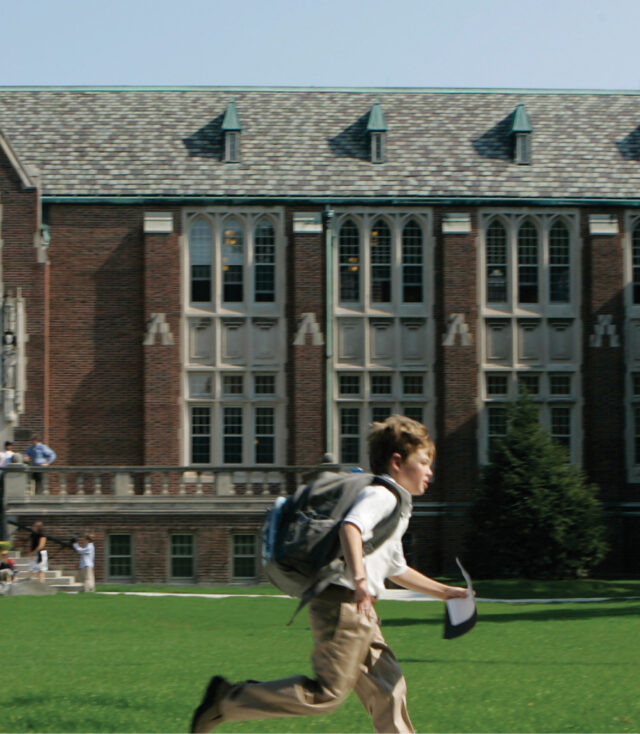 Renovations brought 21st century learning to the students of Grosse Pointe Academy while preserving the school's striking Gothic exterior.
A phased renovation program met these goals by rearranging program areas, reclaiming space for education and preserving historic elements. Preservation efforts brought new life to the 78-year-old building by restoring windows and doors, as well as the original Welsh tile. Classrooms are now 200 to 250 square feet larger and feature integrated technology to support modern educational programs for grades K-8.
Expertise
Elementary Schools, Middle Schools
Client
Grosse Pointe Academy
Location
Grosse Pointe Farms, MI
Scope
42,000 Renovated SF
Challenges
Renovate and reconfigure a three-story school while it remained in use and without adding to the building's footprint
Preserve and restore the Gothic building's historic detail, and incorporate state-of-the-art technology and building systems into the 1920s structure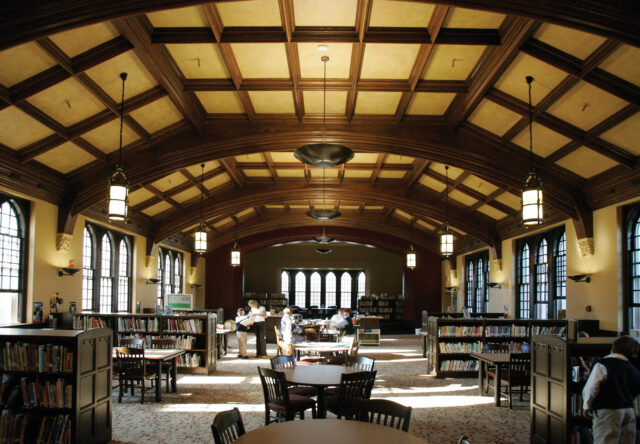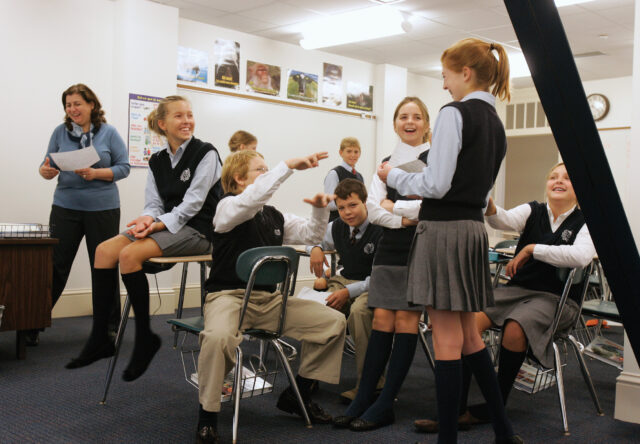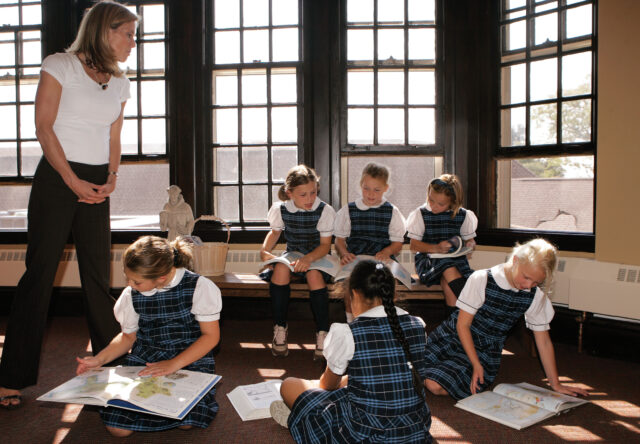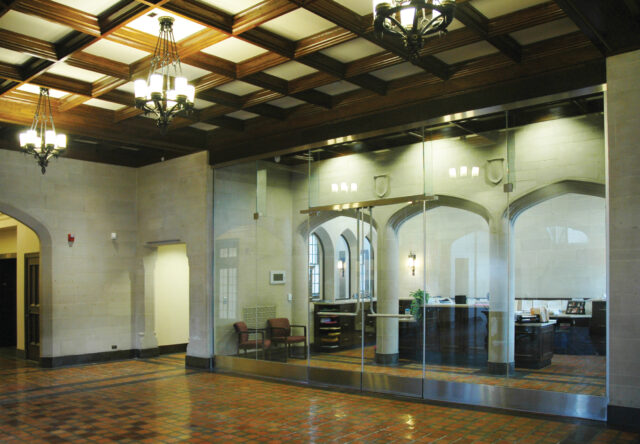 03
Services & Recognition
When I found out that our old, beautiful auditorium was going to be turned into the library, I cried. After experiencing the new space, I cried again…tears of joy.