High Schools
Green Level High School
The new Green Level High School provides students with a holistic 21st century learning environment to inspire innovation.
The extensive use of glass throughout the school provides transparency into collaborative learning environments and offers inspiring views to the outside. This is reflected most in the school's second-story media center, making it a favorite destination for student research and collaboration. Flexible classrooms, exciting interiors and presentation and group areas support student achievement.
Expertise
Client
Wake County Public School System
Location
Cary, NC
Scope
320,000 New SF
Challenges
Design a new high school to address progressive, 21st century educational needs
Modify an existing design to provide the client with the greatest cost control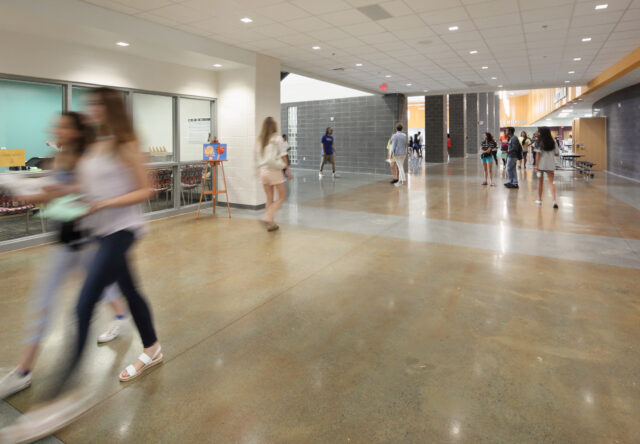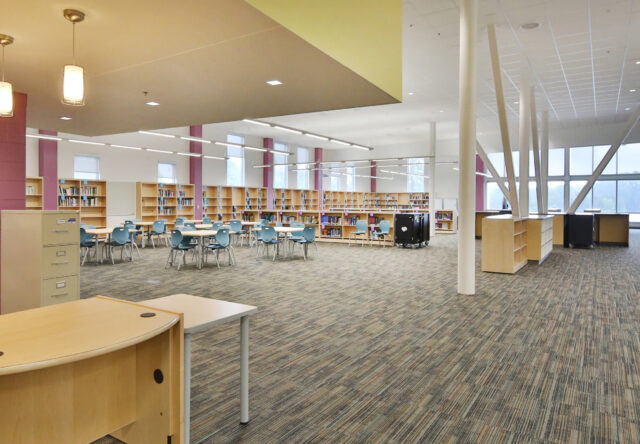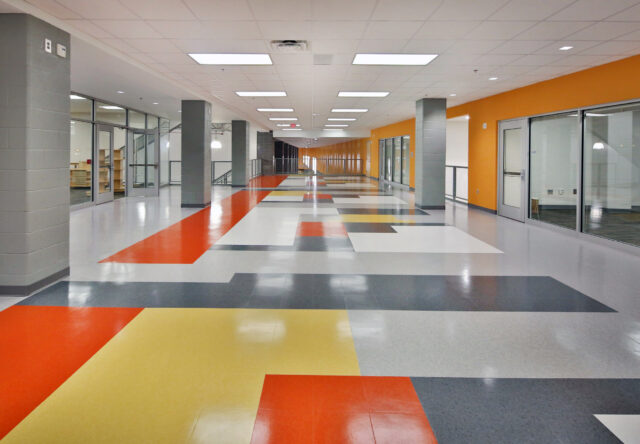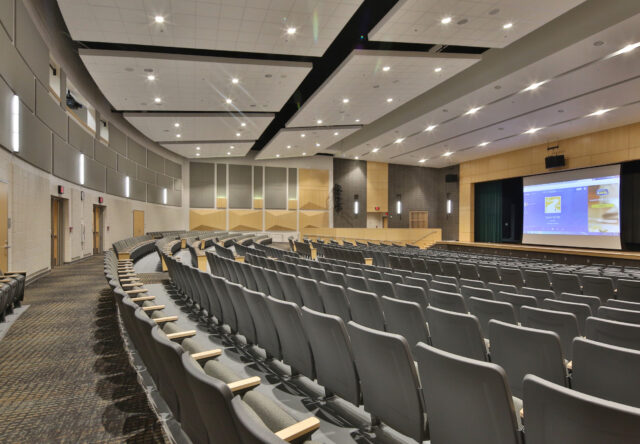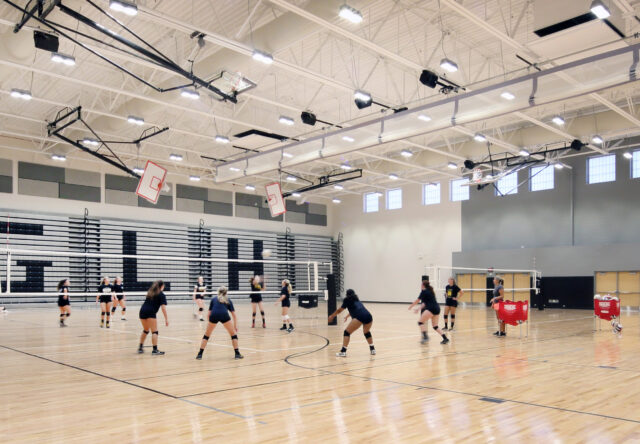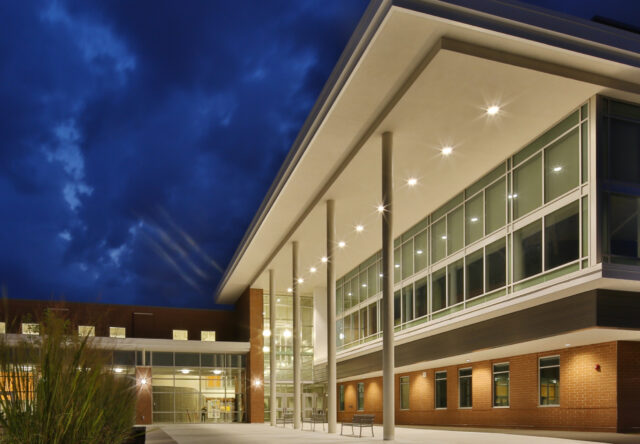 03
Services & Recognition
Our staff has appreciated the opportunity to work with the Fanning Howey team on developing the design of Green Level High School. Your firm's full-service capability, commitment to quality deliverables and customer satisfaction has provided the groundwork for a successful project.