High Schools
Belleville High School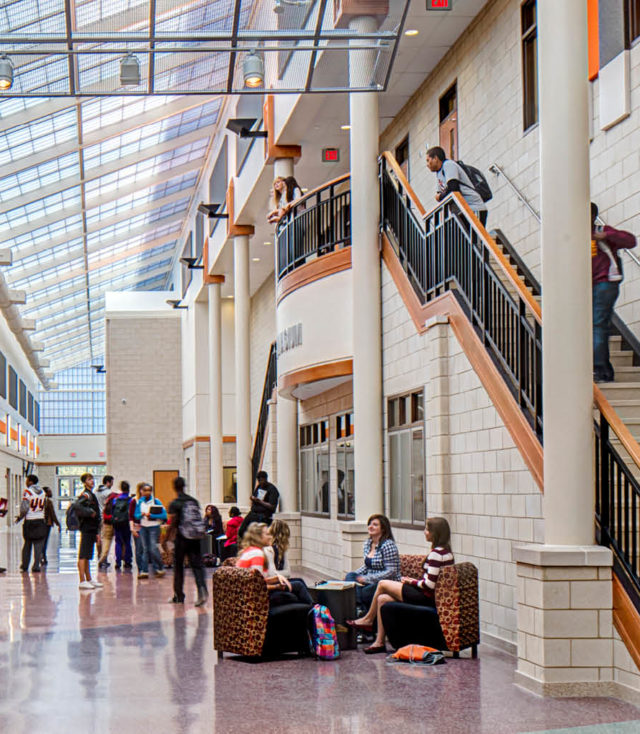 The new Belleville High School offers students diverse learning spaces for a comprehensive educational experience.
Fanning Howey's design solution reused portions of the existing high school and constructed more than 300,000 square feet on the same site. This strategy resulted in cost savings that allowed the Owner to reinvest in additional scope, creating a new performing arts center and natatorium. The state-of-the-art school now provides students with fresh opportunities for project-based learning, performing arts and athletics.
Expertise
Client
Van Buren Public Schools
Location
Belleville, MI
Scope
320,000 New SF
51,450 Renovated SF
Challenges
Construct a 320,000 SF replacement high school on a 39.5-acre occupied site
Allow the existing high school to maintain operations
Support project-based learning and a New Tech curriculum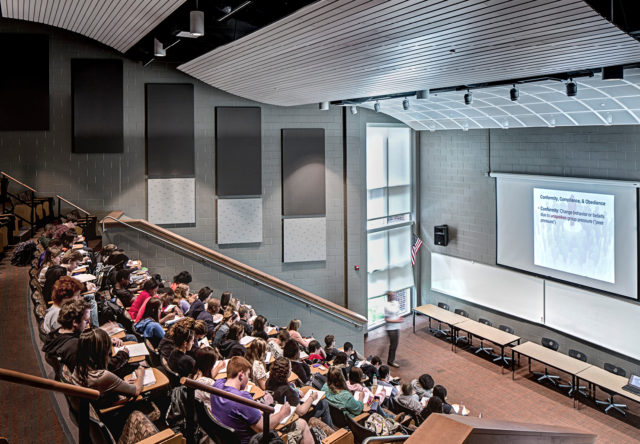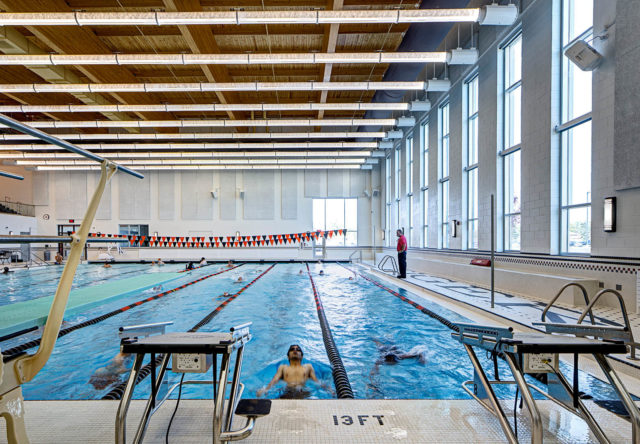 03
Services & Recognition
Our new high school has so much to offer: it is beautiful, functional, flexible and spacious—even more than we had hoped for.