High Schools
Batesville High School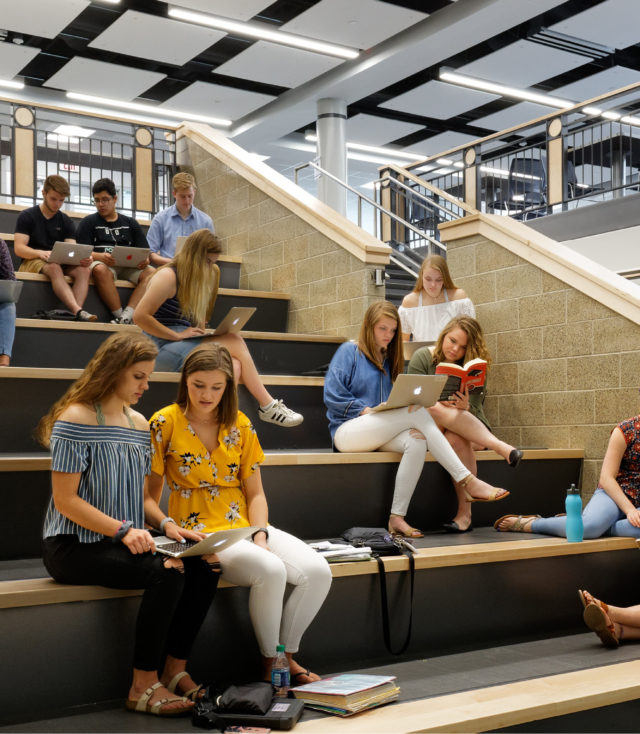 An addition to Batesville High School is bringing new educational and recreational opportunities to students and the community.
New collaboration and presentation areas support student-centered learning, and a new student activity center expands athletic and recreational offerings. Extended learning areas feature movable furniture, modern floor patterns and extensive natural light. A creative design solution turned an existing locker room and corridor into a two-story gathering stair, which is now one of the most popular places on campus.
Expertise
Client
Batesville Community School Corporation
Location
Batesville, IN
Scope
42,600 New SF
11,450 Renovated SF
Challenges
Design a new student activity center for use by multiple groups
Maximize the budget to include as many 21st Century learning environments as possible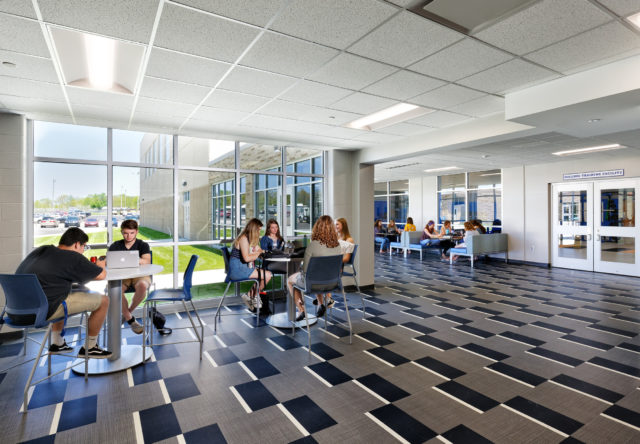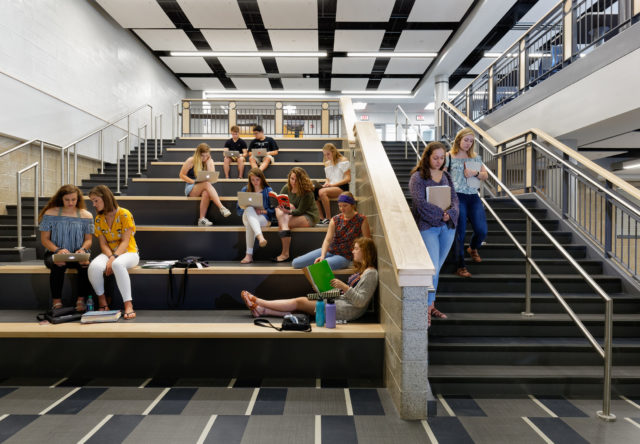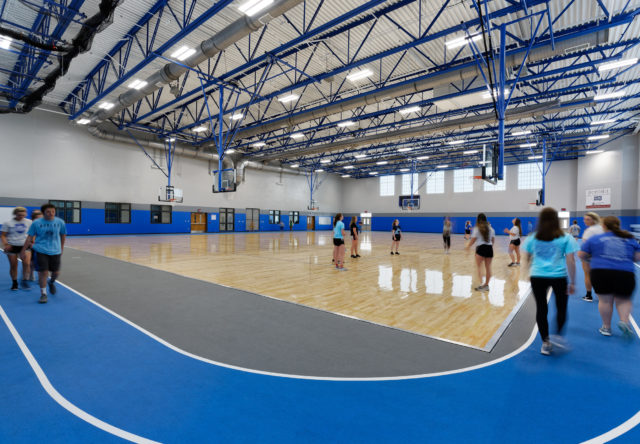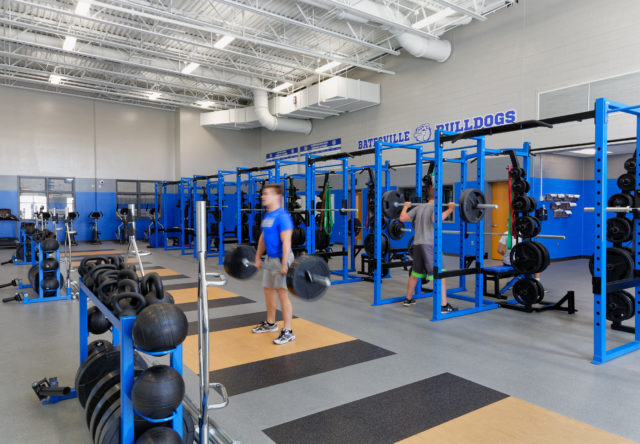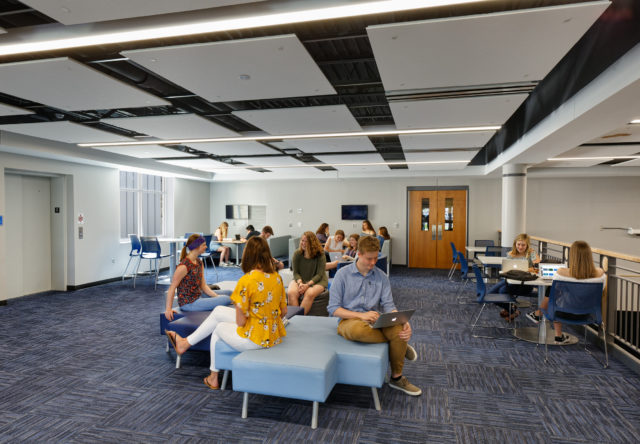 03
Services & Recognition
The new Student Commons and Gathering Stairs provide spaces for students to work, socialize, collaborate and relax. More importantly, however, we have been able to extend building hours with the new spaces so our students have a desirable area to congregate before and after school for both academic and extra-curricular purposes.