Athletics, High Schools
Warsaw Student Activity Center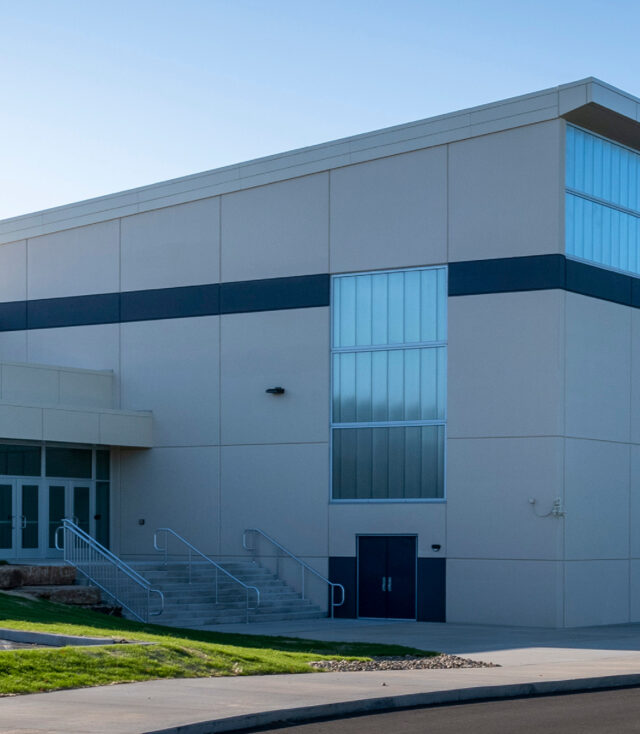 The new Student Activity Center at Warsaw High School is a catalyst for health and wellness for students and the entire Warsaw community.
The multi-sport venue supports a wide range of fitness and recreational activities, from basketball and volleyball to tennis and field events. A 200-meter indoor track with four full cross courts brings fitness amenities to a new level for students, staff and local residents. The design also incorporates flexible classrooms, childcare facilities for students and teachers and an on-site community health clinic.
Expertise
Client
Warsaw Community Schools
Location
Warsaw, IN
Scope
65,000 New SF
Challenges
Design a student activity center with a full 200-meter track
Seamlessly integrate the addition with the existing high school campus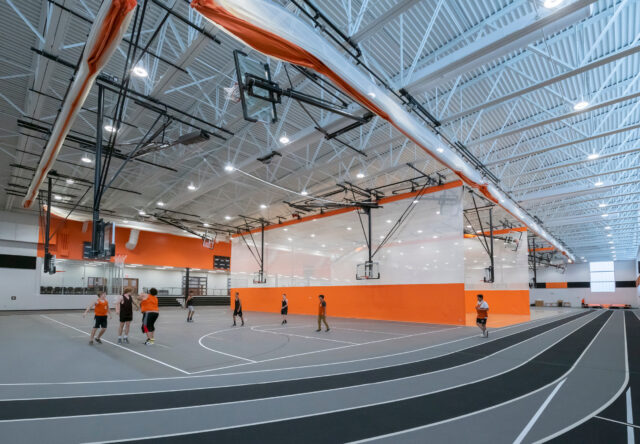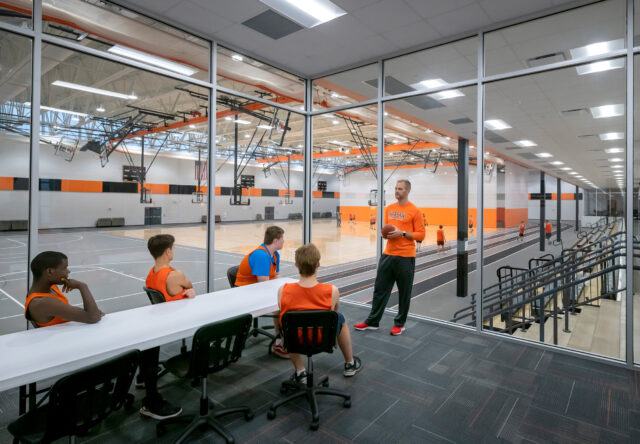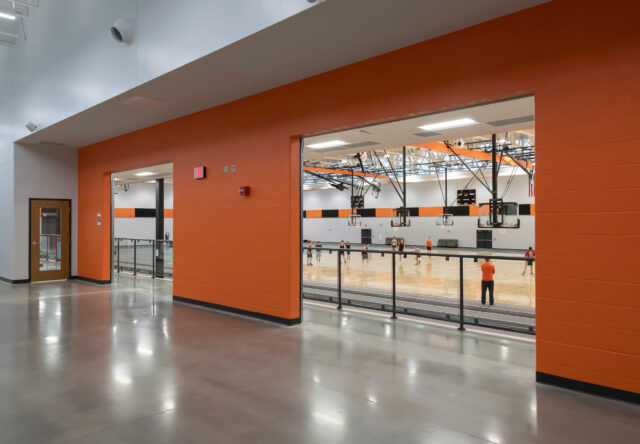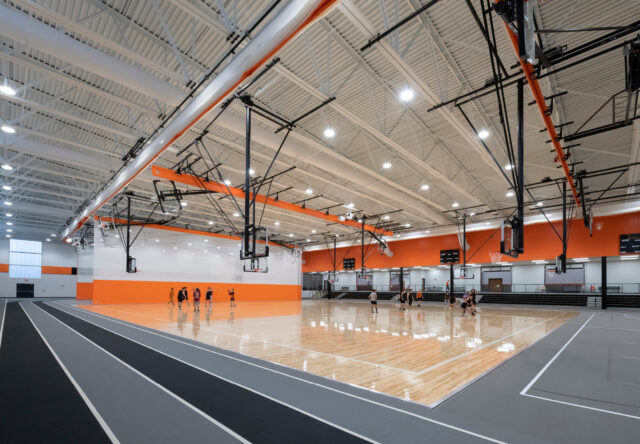 03
Services & Recognition
From the beginning of our project, the architects at Fanning Howey have been dedicated and responsive during the design phase, hosting Vision Camp on our campus allowing for plenty of stakeholder input.