As schools are wrapping up their academic year virtually, many districts are questioning what their schools should look like as they plan to reopen in the fall. With social distancing being top of mind, our designers are looking at how schools can shift their spaces to accommodate necessary measures for public health safety. Reorganizing existing space, introducing more sanitary materials and using design elements to support programmatic changes can help.
Designing for Lower Occupancy
To start, many schools are considering staggered scheduling to reduce the total occupancy of students at a time in their buildings. This means an average 900 SF classroom that previously accommodated approximately 32 students on a regular basis will be limited to 12-15 students at time. Rather than maximizing space to efficiently fit more students, education facilities will need to shift instructional space for fewer students with increased physical space between each other.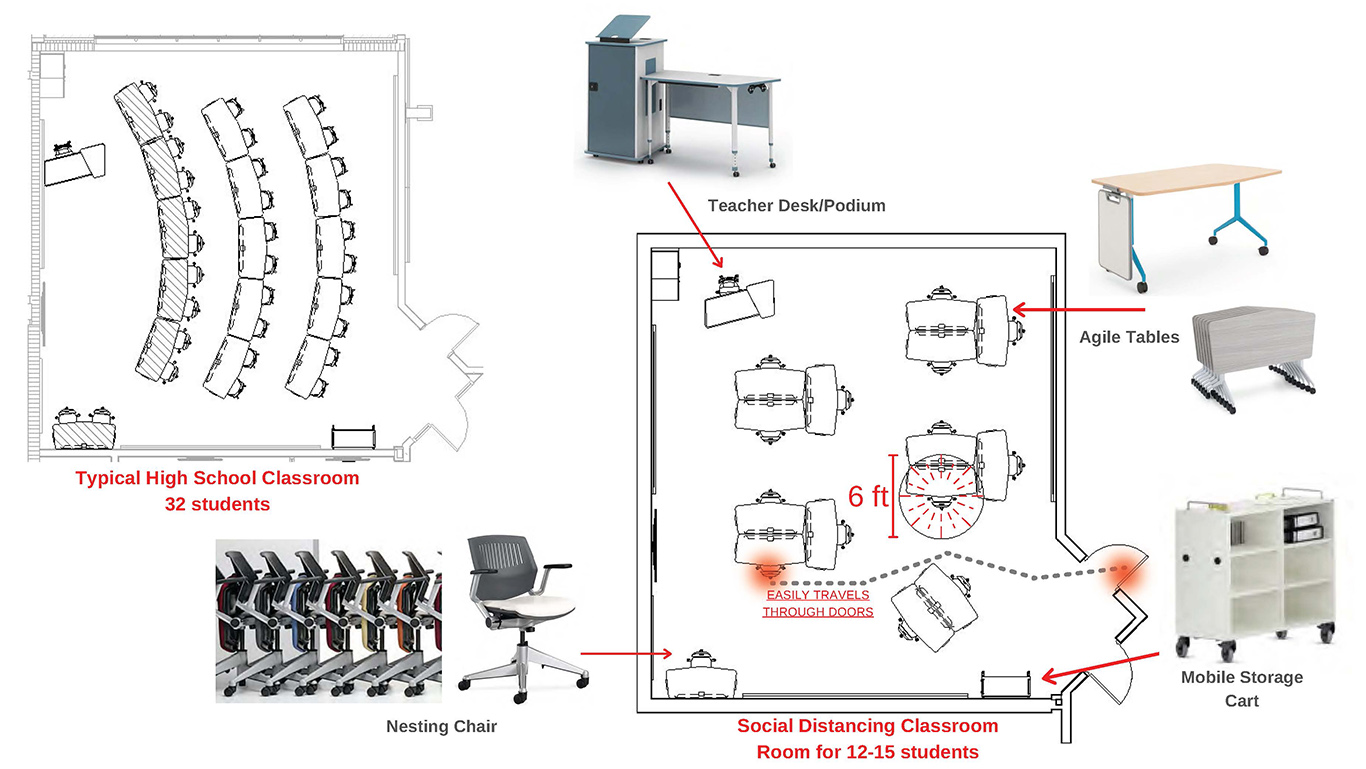 Incorporate Flexible Furnishings
During the summer break, schools have a chance to inventory their current furnishings and introduce new furnishings as their space and budgets allow. Reorganize instructional spaces to meet programmatic needs while encouraging social distancing practices. Incorporate as much flexible furniture as possible. Mobile tables, stackable chairs, cleanable individual storage totes and mobile instructional boards can quickly shift to create ample space.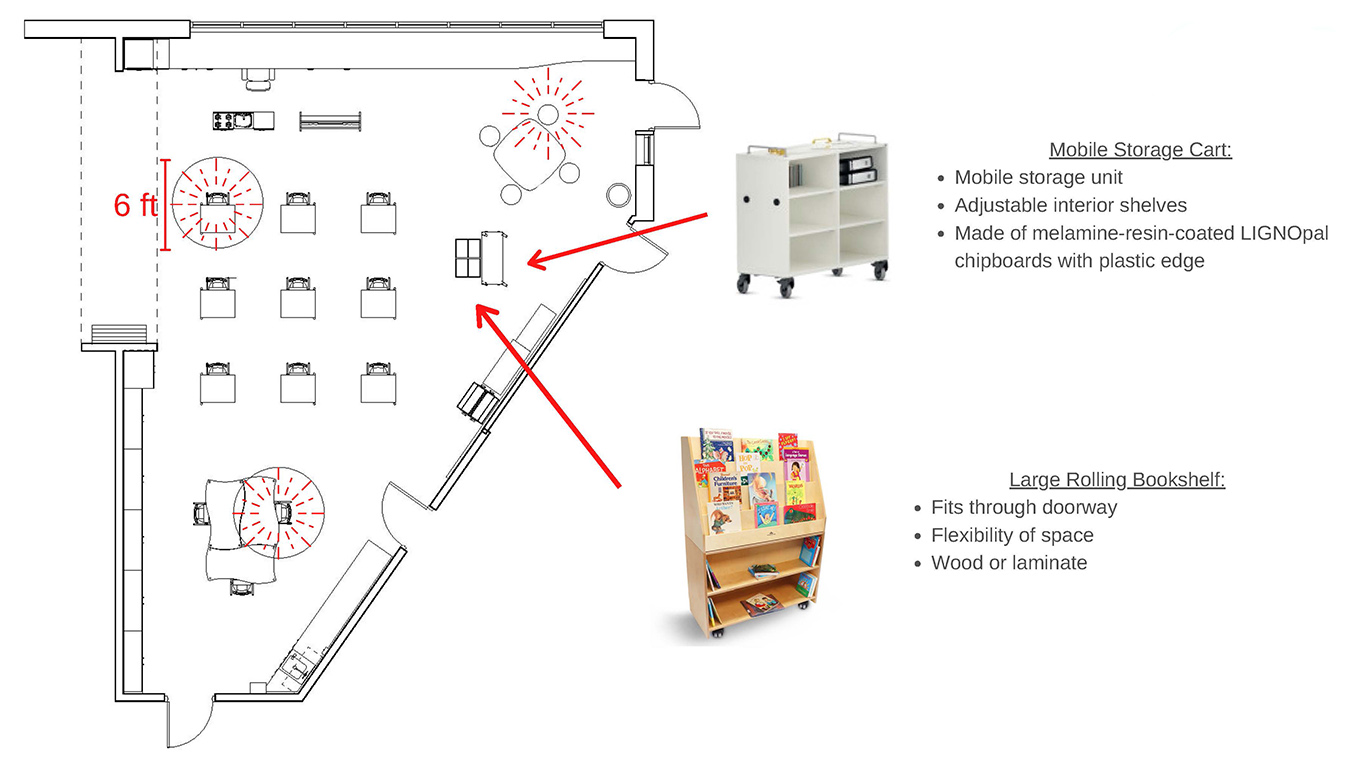 When students are working on group projects during class time, encourage them to arrange tables, desks and/or chairs in a circle or half circle formation. This arrangement is ideal for collaboration and physical distance.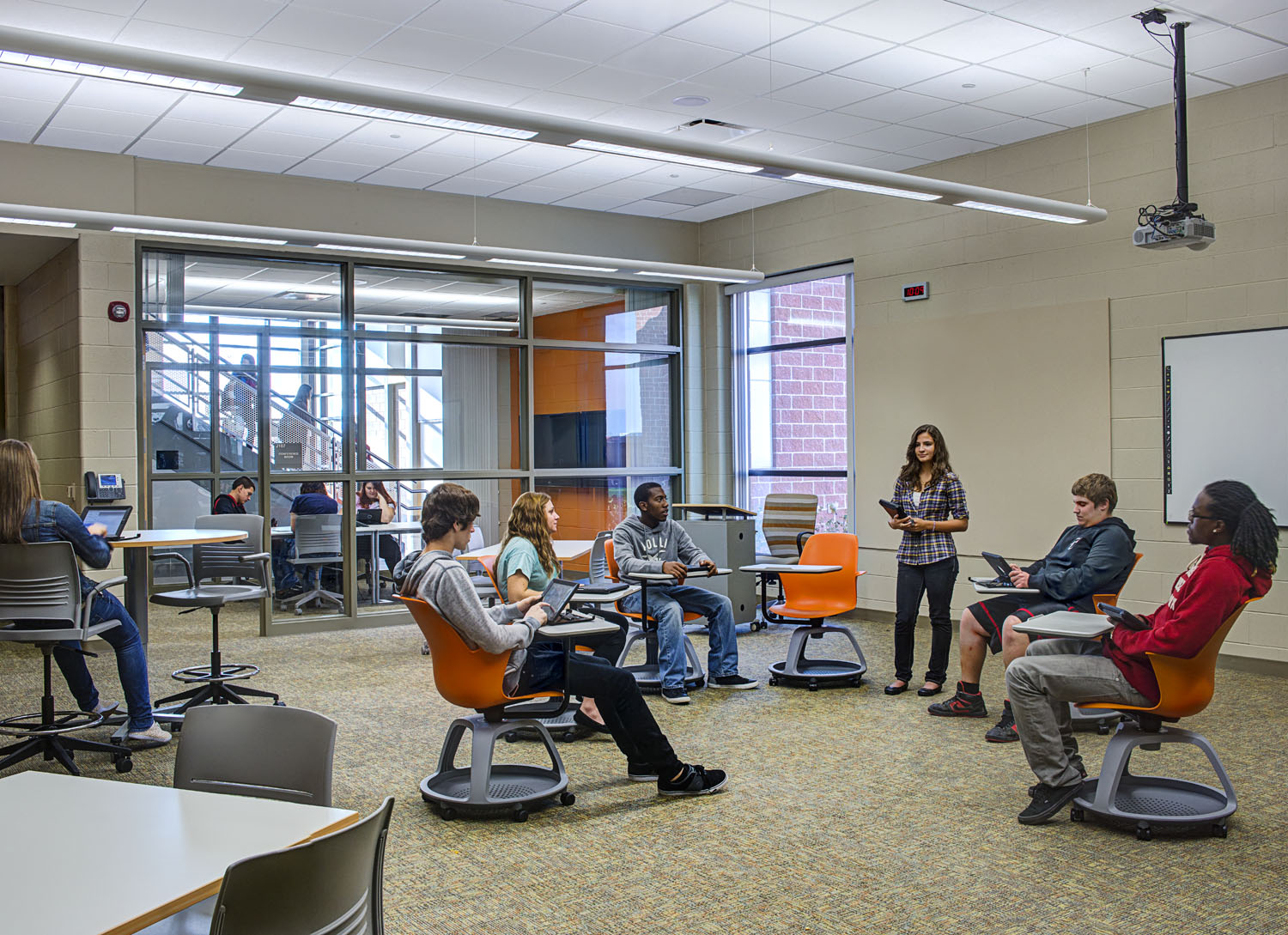 Use Cleanable Materials Throughout
Avoid surfaces and materials that cannot be easily cleaned and sanitized in between use. Hard surfaces and antimicrobial materials are ideal but certain upholstery fabrics like vinyl and rubber are manageable options. Materials and furnishings that are easy to clean move and store will be integral in maintaining a healthy and hygienic learning environment.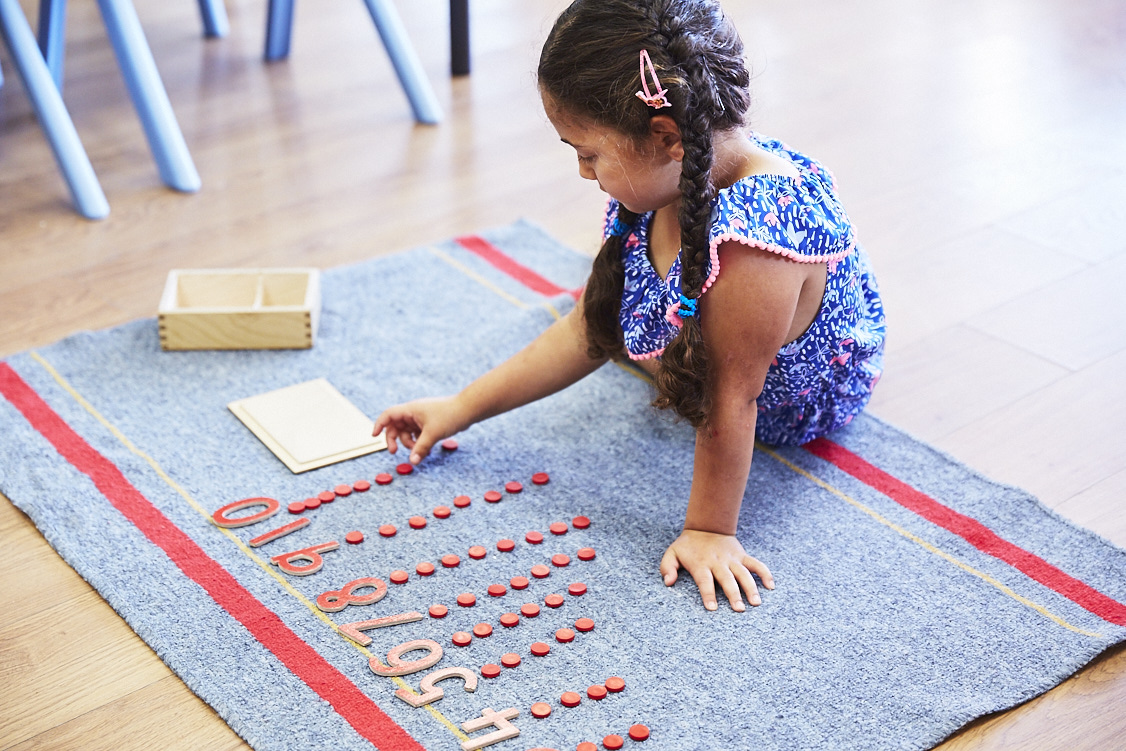 For early learning students, consider elements of the Montessori Method. In this approach young children have their learning tools within arm's reach and do much of their learning on the floor. Their learning elements are organized on a floor mat – these could easily be replaced with something easily sanitized like yoga mat material or a cleanable vinyl cushion. Student materials can be stored individually in plastic totes to decrease cross contamination and increase ease of access.
Utilize Alternative Instructional Space
Take your learning outside as much as possible. When weather permits, taking your class outside for instruction allows students to spread out and learn in a safer environment.  Additionally, take advantage of extended learning spaces and large common areas as much as possible. These areas can be outfitted with more agile furnishings to easily shift based on programmatic needs.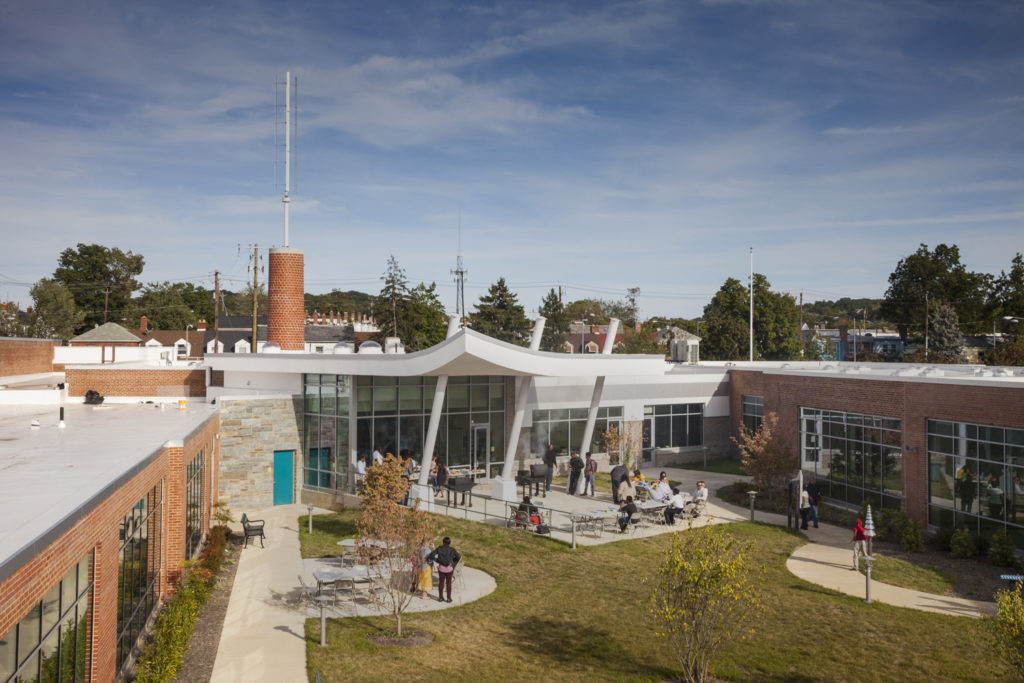 As schools continue to navigate how to best deliver quality education during this pandemic, we continue to offer our expertise as educational designers to help our clients make smarter and healthier places for learning.