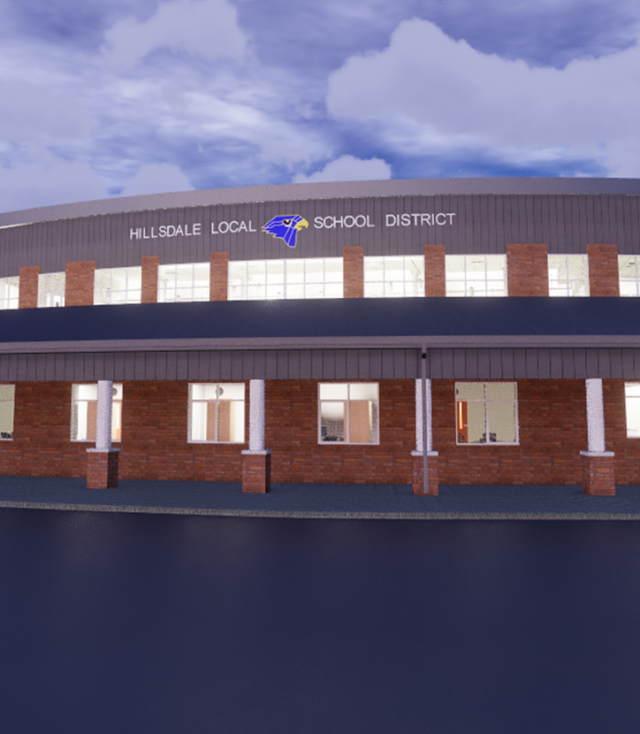 During a recent Q&A, Hillsdale Local Schools Superintendent, Steven Dickerson discussed the process of working with Fanning Howey on his district's new PK-12 school during a global pandemic.
Why did Hillsdale Local Schools hire Fanning Howey to design your new PK-12 School?
We received proposals from a lot of different firms, but Fanning Howey's experience really stood out. They had designed a number of projects with school districts that were similar in size, and they had a lot of experience working with rural communities.
How has it been working with the Fanning Howey team?  
We are working on a very large project ($84 million) on a very tight timeline. The Fanning Howey team has helped us keep moving forward, while keeping a lot of stakeholders engaged with timely information. Dan Obrynba, AIA, Michael Myers and the rest of the team have kept everyone on the same page, from community members to staff members to the Board of Education.
For example, when a teacher asked me if the building would have clean air, our project manager, Michael Myers, provided everything from information on the filtration system to the air quality study. He really went above and beyond to put that teacher's mind at ease.
In the middle of design, the pandemic forced work to go virtual. How has the process been so far?
I'm not a Zoom guy, but it has actually been awesome to keep the process moving. Fanning Howey did a great job facilitating the virtual design process. They made sure questions were answered and that everyone has a full understanding of concepts being explored. The Fanning Howey team has helped us work through a difficult situation in an incredible way.
What about the building is a smarter design solution?
Our collaboration zones are going to be very powerful. The Fanning Howey team has done a good job of new ideas like these without putting a single mindset of it. They helped our teachers understand the possibilities and develop ownership of the spaces.
I get a strong sense that Fanning Howey's insights are born out of following up with clients after projects are completed. Listening to them communicate, you know there will be follow up down the road to make sure what they designed was a success. They share knowledge about how things actually worked.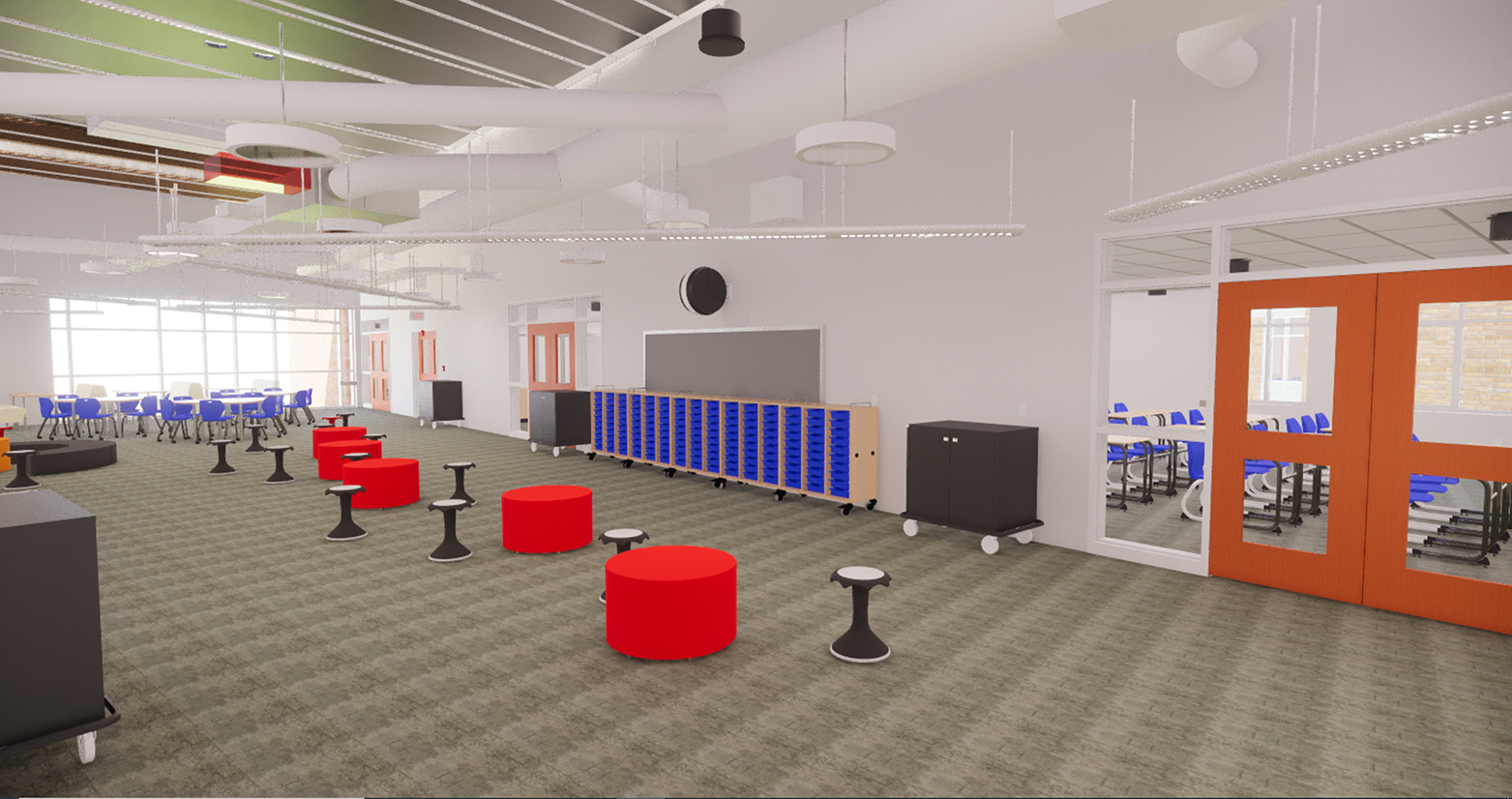 How has Fanning Howey's Here to There process worked for your community?
Fanning Howey's willingness to adapt their process to our community was very helpful. I shared what would work for our culture, and they molded their approach to meet our needs. I think it has worked out very well. My phone isn't ringing off the hook with complaints, and our staff feels very valued.
Would You Recommend Fanning Howey to Other School Districts?
I would highly recommend Fanning Howey to other school districts. They have seen a lot of successes, but the magic is how they translated that to fit our community.