Insights
Modernizing Infrastructure: Bryce Ott Case Study
By

Brian Butler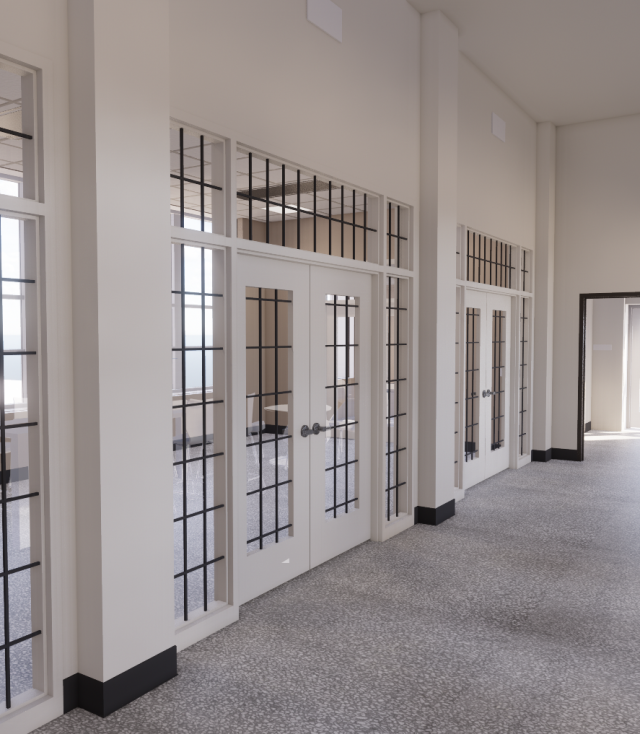 Bryce-Ott is a 100-year-old facility located on the north end of the IUPUI campus. Formerly part of the Wishard Memorial Hospital complex, the two five-story connected buildings remained unoccupied for years after being acquired by IUPUI upon demolition of the hospital. Fanning Howey is currently leading a complete infrastructure renovation that will upgrade the facilities to support new tenant build-outs. Every facet of the renovation is designed to allow for flexibility and longevity of use.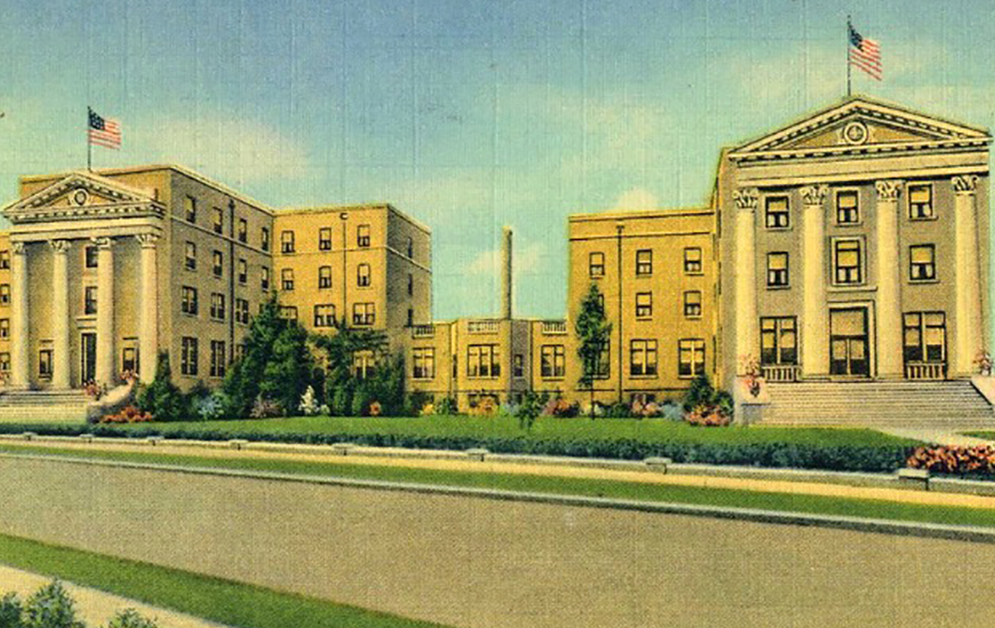 Challenges
● Turn a 100-year-old vacant building into a fully functional university facility
● Create modern functionality for a variety of user groups
● Tailor infrastructure systems for optimal energy usage and flexibility
● Retain the historical aspects of the building
Smarter Design Solutions
Through client collaboration and space planning sessions, we developed an energy model that guided the design. During those initial space planning efforts, it was determined that Bryce/Ott would be predominantly open and private office spaces, as well as swing spaces for departments renovating elsewhere on campus. These departments will generally serve administrative functions. Based on those potential occupancy loads, our team conducted extensive energy modeling of the building to guide the mechanical, electrical, plumbing and technology (MEPT) designs. With this method, energy consumption is tailored to match the intended use of each space.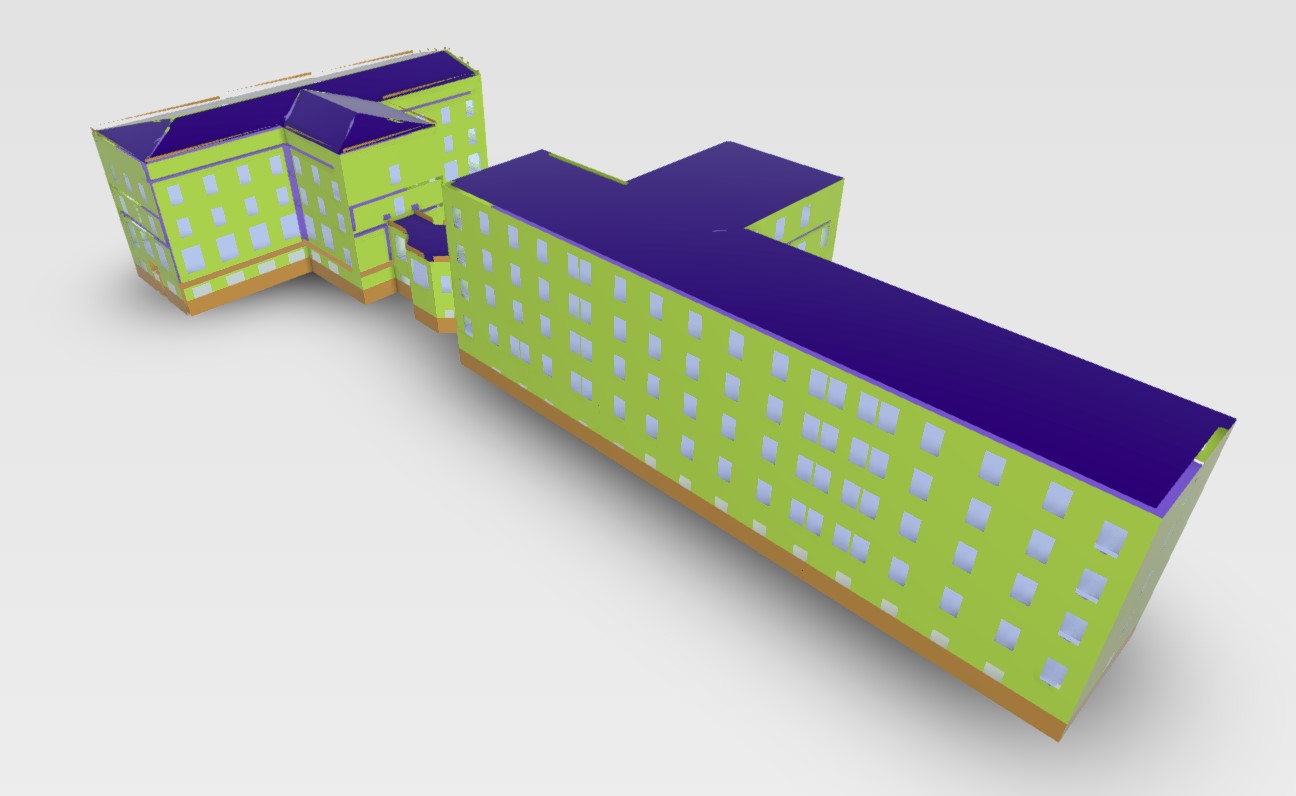 MECHANICAL ANALYSIS
Creating an infrastructure system to meet both base-level requirements and reduce overall maintenance and emissions involved looking at the full spectrum of current and potential energy sources. For example, the design team and university staff discussed multiple mechanical system approaches for comparison to determine best practices for this building type. This analysis was based upon our engineering experience and the University's institutional knowledge of system performance of similar building types. Ultimately, it was decided that the best system type for this building was a centralized dedicated outdoor air system connected to the downtown district energy plants for both steam and chilled water, and utilizing hydronic beams.
ELECTRICAL ANALYSIS
Initially, the owner contemplated solving a few campus maintenance issues as part of this project's scope of work; however, the original project did not have funding to allow for fully realizing this goal. As a result, we evaluated how best to provide both normal and emergency power to these buildings. Because a nearby building had an upcoming project to replace the existing emergency generator, adding another unit to maintain this building wasn't in the best interest of the Owner. Therefore, we compared the costs to provide standalone units against the costs of connecting to a nearby underutilized emergency generation system that remained from the Wishard complex.
We also evaluated and compared the life cycle costs of using a utility-provided transformer at the building versus utilizing an existing university-owned medium voltage distribution system that serves the northern portion of campus. Both system reliability and the overall utility costs due to the differing rate schedules were evaluated. It made more sense to extend the university's existing utility infrastructure to these buildings, even though the capital costs were higher. This decision provides long-term savings that would be advantageous for both utility cost reduction and reduction of ongoing maintenance. Both normal and emergency power are provided by extending these existing systems.
Meeting Modern Energy Standards in an Older Facility
To accommodate the low floor-to-floor heights of the buildings, the design utilizes a hydronic beam system with a central dedicated ventilation air handler plant. We incorporated energy recovery through looped piping between the air handler precooling and reheat coils. This energy recovery and reuse mechanism reduces the amount of simultaneous cooling and heating applied to the ventilation air for the distribution of neutral-temperature ventilation air to the numerous hydronic beams throughout the buildings. This approach was validated by extensive energy modeling.
Our team found creative ways to work within the space limitations of these existing buildings. Since Bryce-Ott was originally designed for natural ventilation, it has a plethora of windows across the exterior. The renovation design works with that window placement to optimize daylighting throughout, bringing in natural light for visual stimulation, views, and also reducing energy.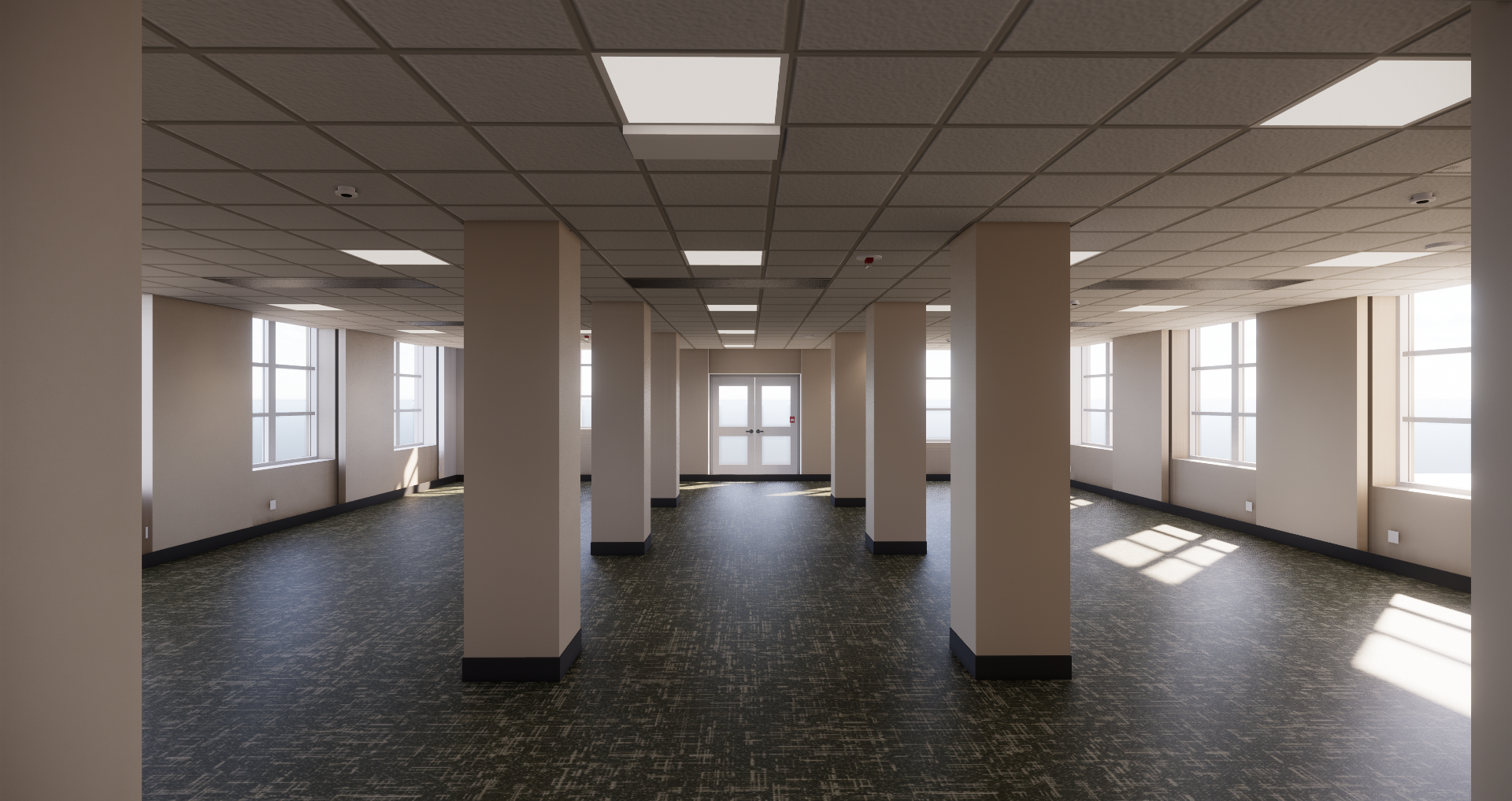 Embracing History
The client wanted to find ways to embrace and celebrate the historical aspects of the building. As part of our effort, the former nursing education portion of the building is being preserved to celebrate the rich medical education history of the IUPUI campus. Additionally, it pays homage to an Indiana classic movie, Hoosiers, which filmed their hospital scenes here in the 1980s. Our engineers designed the infrastructure to respect the historic structures and our interior designers integrated materials such as complimentary terrazzo flooring to naturally flow into the space.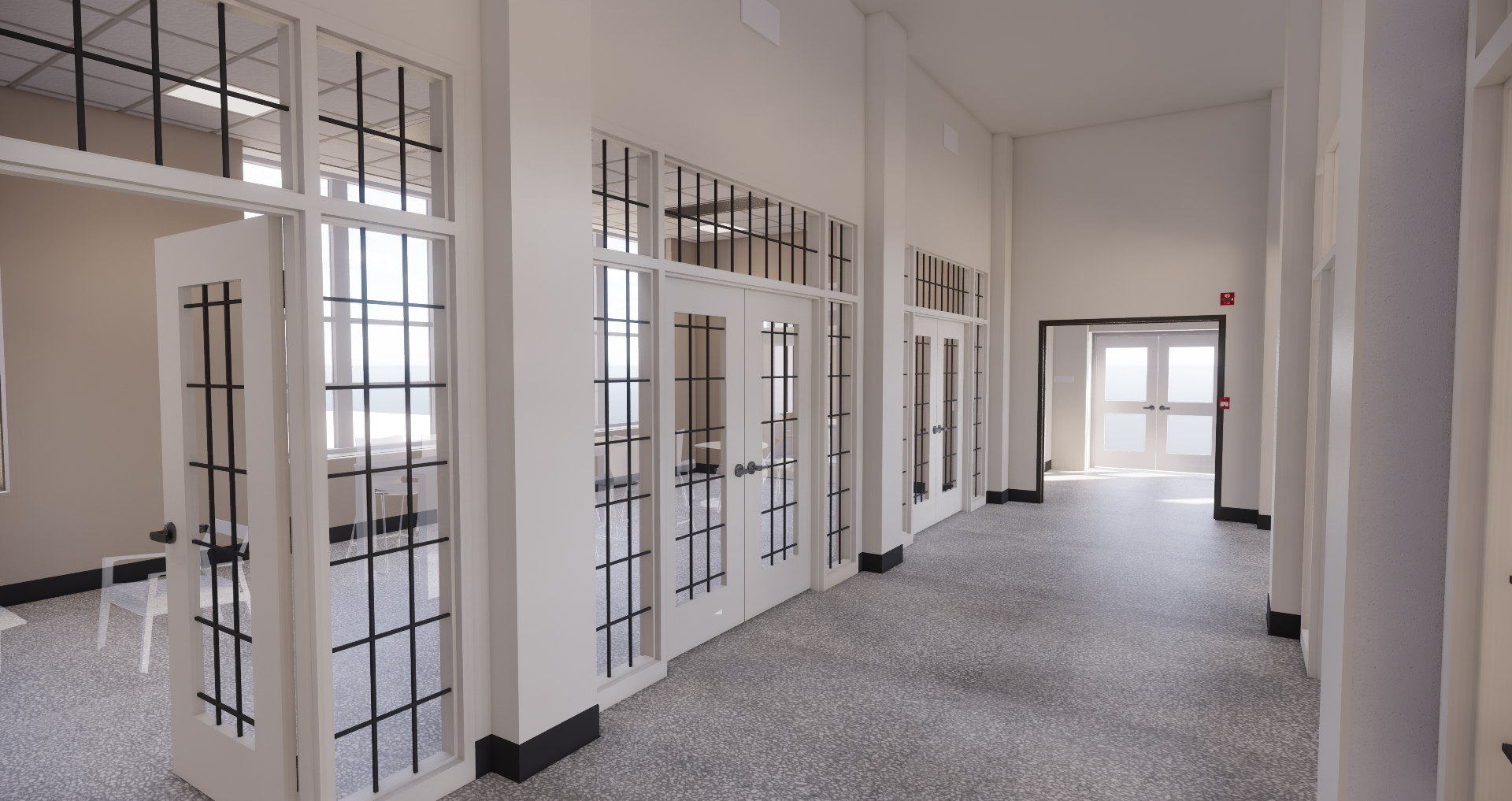 Bryce/Ott will become an integral part of redevelopment of the north portion of campus that was previously the Wishard Hospital complex and allow further transformative change to occur. Projects to transform the empty space where the hospital once stood are being contemplated as IUPUI grows in the life sciences, research and academic areas.