Insights
Improving HVAC Systems in Older Higher Education Facilities
By

Doug Partington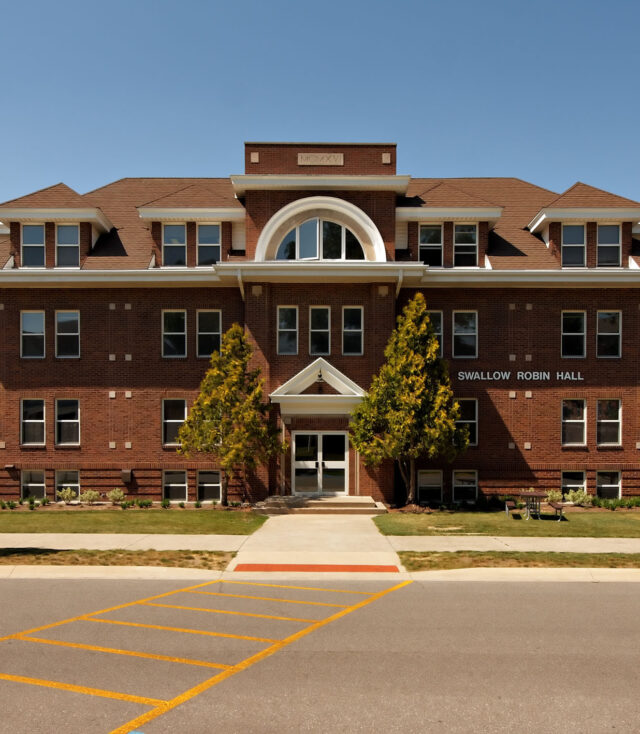 In the past decade, colleges and universities focused on new facilities construction to drive institutional growth. However, the current pandemic presents a new set of economic realities. While new construction may no longer be feasible, higher education institutions can still compete by improving occupant comfort and energy efficiency in their older facilities inventory. Often, this means renovating or replacing existing HVAC systems in buildings with challenging infrastructure and space requirements.
Ironically, the older the building, the easier it may be to renovate or replace systems. Higher education facilities constructed in the early 1900s often have generous floor-to-floor heights, which provides more rooms for modern systems. But buildings from the 1950s, 1960s and 1970s have low floor-to-floor heights, making upgrades more difficult. Finding the right system requires a creative design strategy that examines all options.
Go Beyond Replace in Place
Buildings have a tendency to be designed for specific types of heating and cooling systems. However, a replace in place approach isn't always that best strategy. We begin each project with a value-seeking approach that evaluates multiple system options based on the client's needs and preferences. Sometimes, building constraints will dictate specific solutions, but it is important to go through a thorough process and to be sure everyone understands the decisions being made.
Begin With the End in Mind
Colleges and universities support a variety of different constituents, and the needs of those constituents greatly impact systems selection. For example, the $8 million renovation of Bryce-Ott Halls for Indianapolis University-Purdue University-Indianapolis (IUPUI) is transforming two 1920s former hospital buildings into administrative offices for university staff. Because offices have lower occupancy than a typical academic facility, our team was able to utilize a hydronic beam system with a dedicated ventilation central air handler plant. While our client and the design team would have preferred a VAV system choice, hydronic beam fit within the physical constraints of the building and met the specific needs of IUPUI's end users.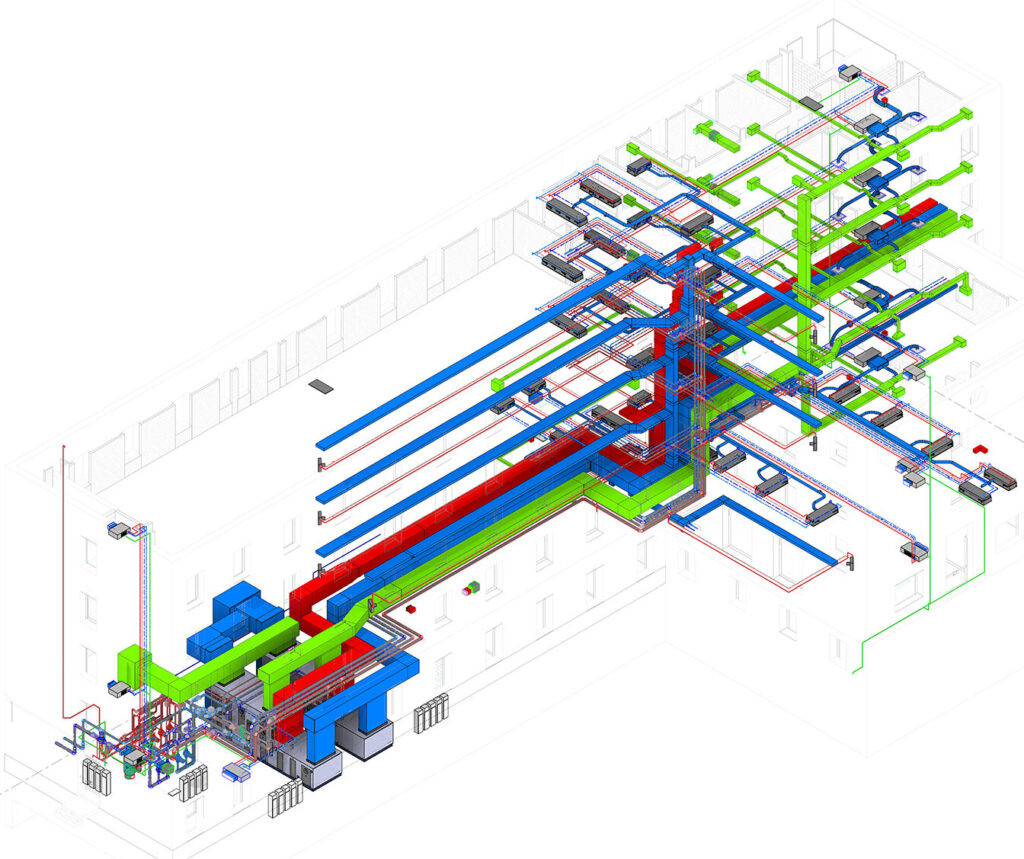 Focus Your Efforts
For institutions operating with a central plant, it is often most cost effective to focus upgrades there first. The lack of insulation and the lower-performing envelopes in older buildings makes upgrades to these more widespread building components susceptible to higher costs with diminishing returns. By making your central plant as efficient as possible, you improve performance for all connected areas.
Be Data Driven
Capital improvement expenditures are being scrutinized like never before. We use a variety of technologies to help clients make data-driven decisions that are clear and defensible. Energy modeling software lets us model systems performance based on the envelope, roof construction and the placement of occupancy sensors. Revit models and laser scanning also let us produce highly-accurate models, even for the oldest of buildings.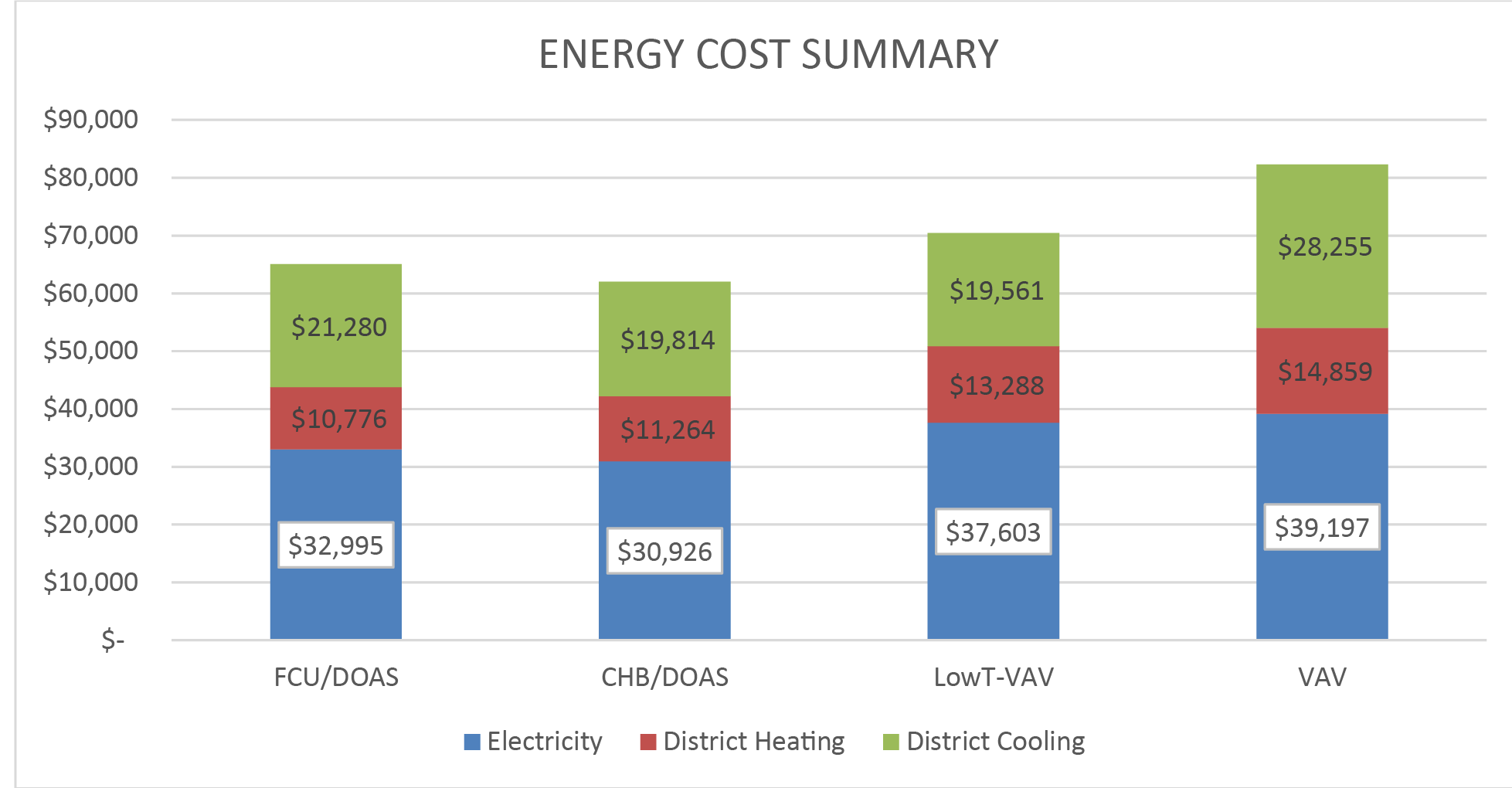 Think Hybrid
For clients without the budget to do a whole-systems replacement, hybrid design strategies are key. For example, within an existing traditional boiler plant, we can add a new condensing boiler to supplement the heating plant, improve operating efficiency, and potentially prolong the existing boilers' service life.
Working within the constraints of older buildings requires a collaborative, creative and exacting approach to HVAC design. But with the right process, colleges and universities can greatly increase the efficiency, comfort and appeal of their older facilities inventory.