Insights
ASHRAE Recommendations for COVID-19 Building Operations
By

Mark Hopf
With the onset of COVID-19, the American Society of Heating, Refrigerating and Air-Conditioning Engineers (ASHRAE) set out to determine the role of building maintenance in the fight against this respiratory virus. Based on their research and expertise, ASHRAE has steadily updated guidelines for building procedures. Combined with Fanning Howey's experience in mechanical engineering, we've pulled together a summary of standards you should know moving forward, as well as recommendations for future change.
Filtration
Updating and maintaining your filtration systems is integral to creating healthy learning facilities. Increase the MERV rating of your filters to ASHRAE's recommended minimum MERV13 rating. However, building operators need to be cautious when increasing their filter rating. If their mechanical equipment was not sized for the additional air pressure drop associated with a higher MERV rated filter, it could potentially cause performance issues.
When possible, introduce portable, all electric HEPA/UV machines in each classroom. While these machines will provide better indoor air quality inside each classroom by treating airborne contaminants at the source, you will need to take into account available floor space, noise, cost and additional electrical usage.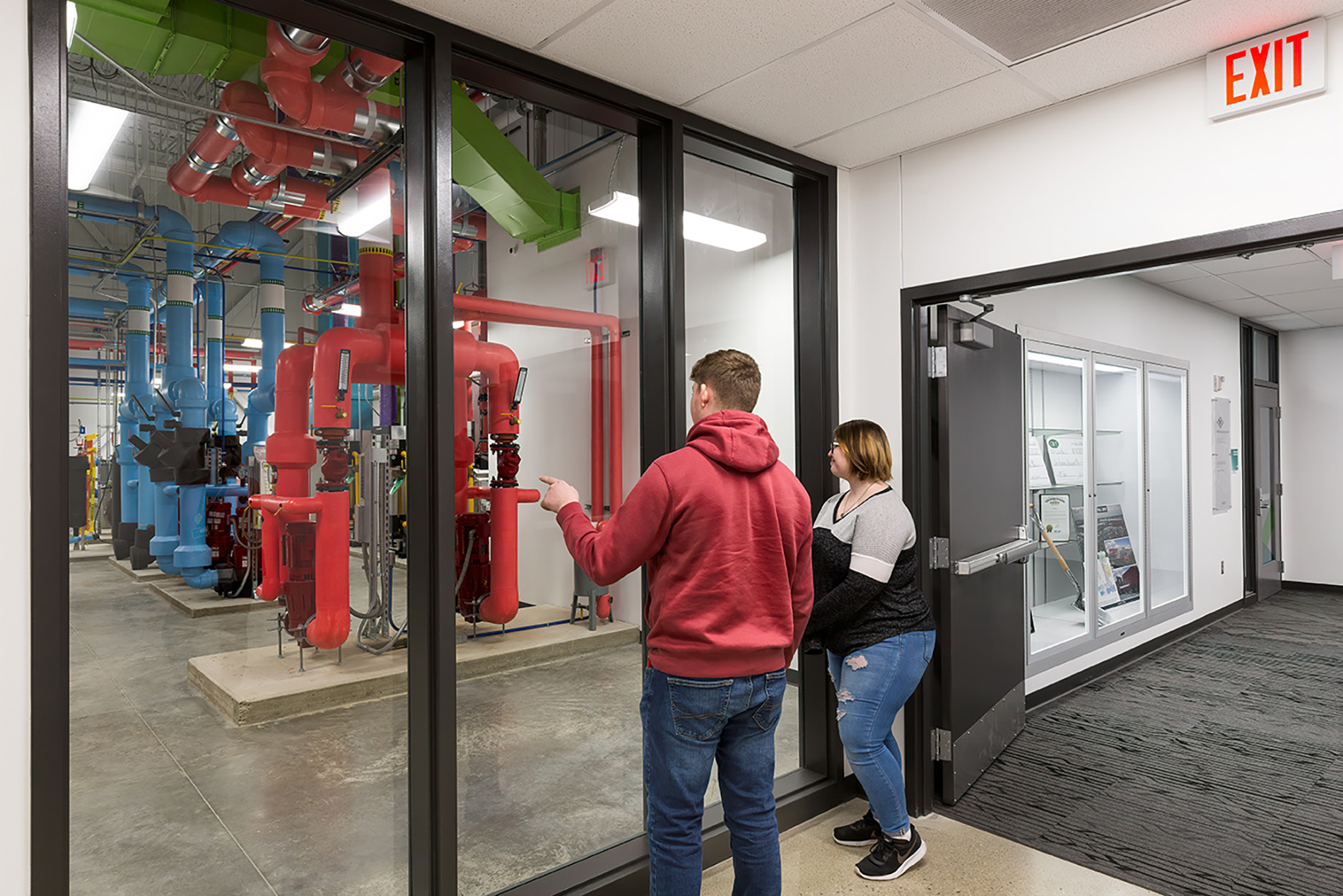 HVAC Systems
An overhaul of your HVAC operations is likely in order, but at a minimum, a thorough review of functionality should occur. During your reopening procedures, operate the systems in occupied mode at least one week prior to occupancy. Once you're back in your school, run the building in occupied mode for longer hours. Running the building in occupied mode will bring in more fresh outdoor air to help dilute any contaminants. Additionally, install portable humidifiers in each classroom to help with overall air quality, increase relative humidity and mitigate the spread of respiratory droplets.
Nurse's Offices
School nursing and onsite healthcare spaces are of utmost importance at this time. These spaces should be adjusted to function as an isolation room as needed should a student or staff member come into the building infected. For social distancing and potential isolation needs, only place one bed per room with a dedicated restroom in your isolation space. We recommend following the ASHRAE Standard 170 – Ventilation of Health Care Facilities. Set up a normal mode and an isolation mode for the HVAC system. Any spaces with an isolation mode should create a negative pressure and utilize HEPA/UV filtration.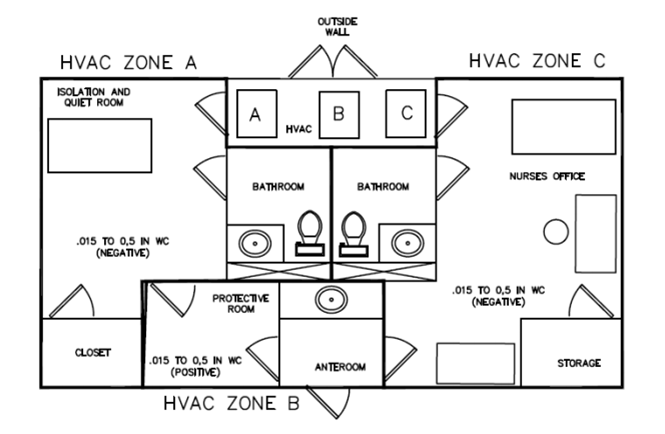 Athletic Facilities
Athletic facilities were some of the first places in which COVID-19 spread quickly back in March. Use of these spaces should be limited and unnecessary occupants avoided. Increase outdoor air ventilation rates as high as possible. Avoid use of locker rooms, if possible. If locker rooms must be used, increase airflow and maintain negative pressure.
Controlling Infection Outbreaks
Should your building experience an infected student or staff member, there are steps you can take to control a potential outbreak. First, isolate the individual in a designated location, preferably one of the isolation spaces mentioned above. Second, sanitize all spaces where the infected individual was located. Use strategic HVAC operations to aid the mitigation of any airborne spread, including UV, filtration, ionization and dilution through outside air.
Moving forward, these recommendations will lead to healthier facilities and better maintenance operations overall.