Grace College, a private college in Winona Lake, Ind., was looking for a way to revitalize one of their busiest buildings on campus, Alpha Hall. This 1960's building houses the main campus dining hall, which was outdated and had reached capacity. Through creative design solutions, the Fanning Howey team, along with dining partners, Sodexo, has developed a smarter place for dining, studying and socializing.
The virtual flythrough video below takes you through every aspect of the space from the new outdoor dining patio and grand entrance to the 1,000 SF lobby addition to the modernized dining hall.
The new entrance features an outdoor dining patio with capacity for 25-30 students to enjoy meals during the warmer seasons. Through the vestibule, students come upon a warm and inviting lobby with various spaces to lounge and study, including a contemporary hearth for students to gather around and socialize.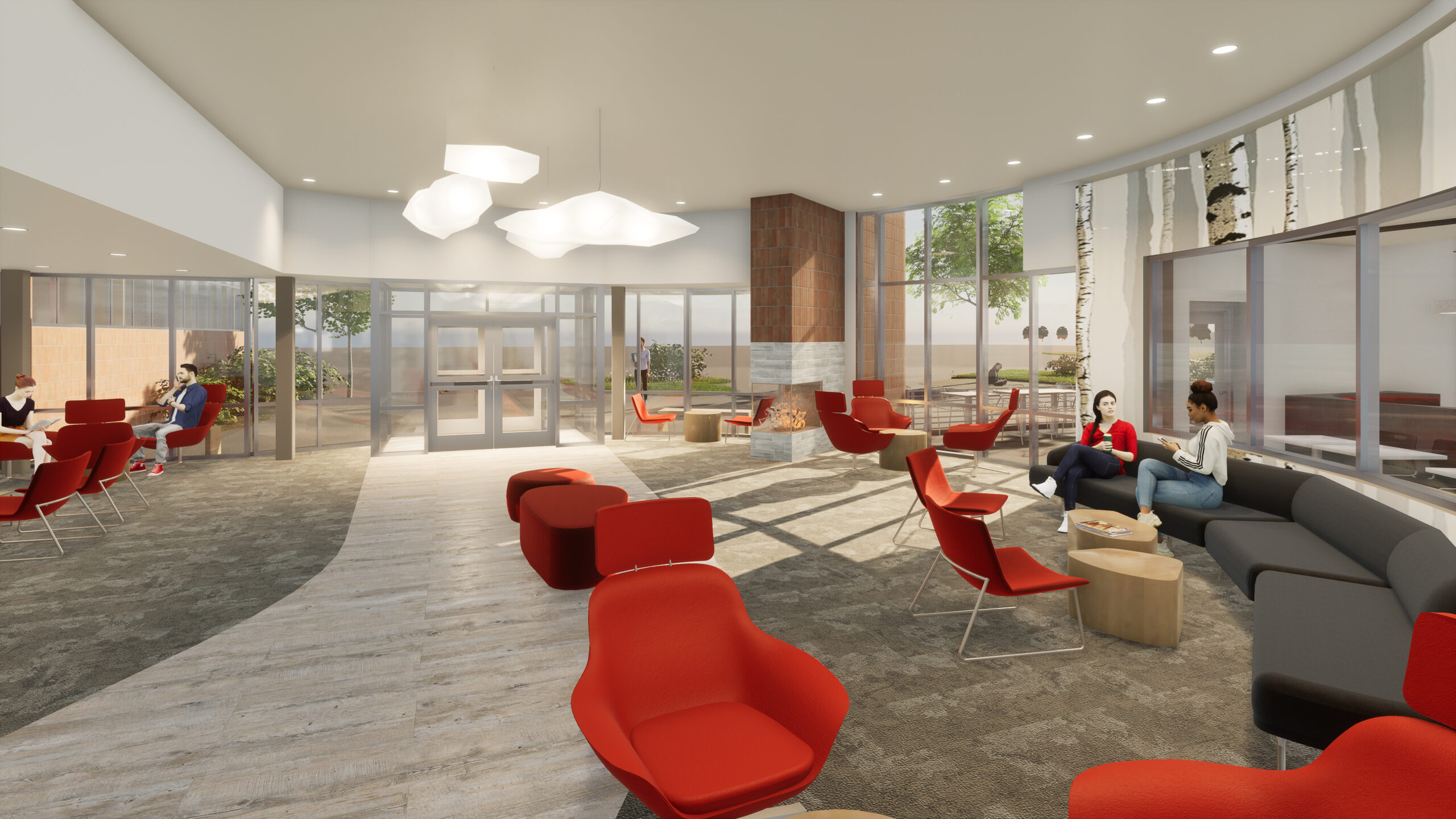 On the other side of the lobby, Alpha Hall will include a modernized dining facility with brand new furnishings, dining stations and equipment. The design increases seating capacity by nearly 100 students and creates a more efficient flow for food delivery and service. The renovated dining hall will include an assortment of seating options such as booths, high-top tables and tables that can be joined together for group activities.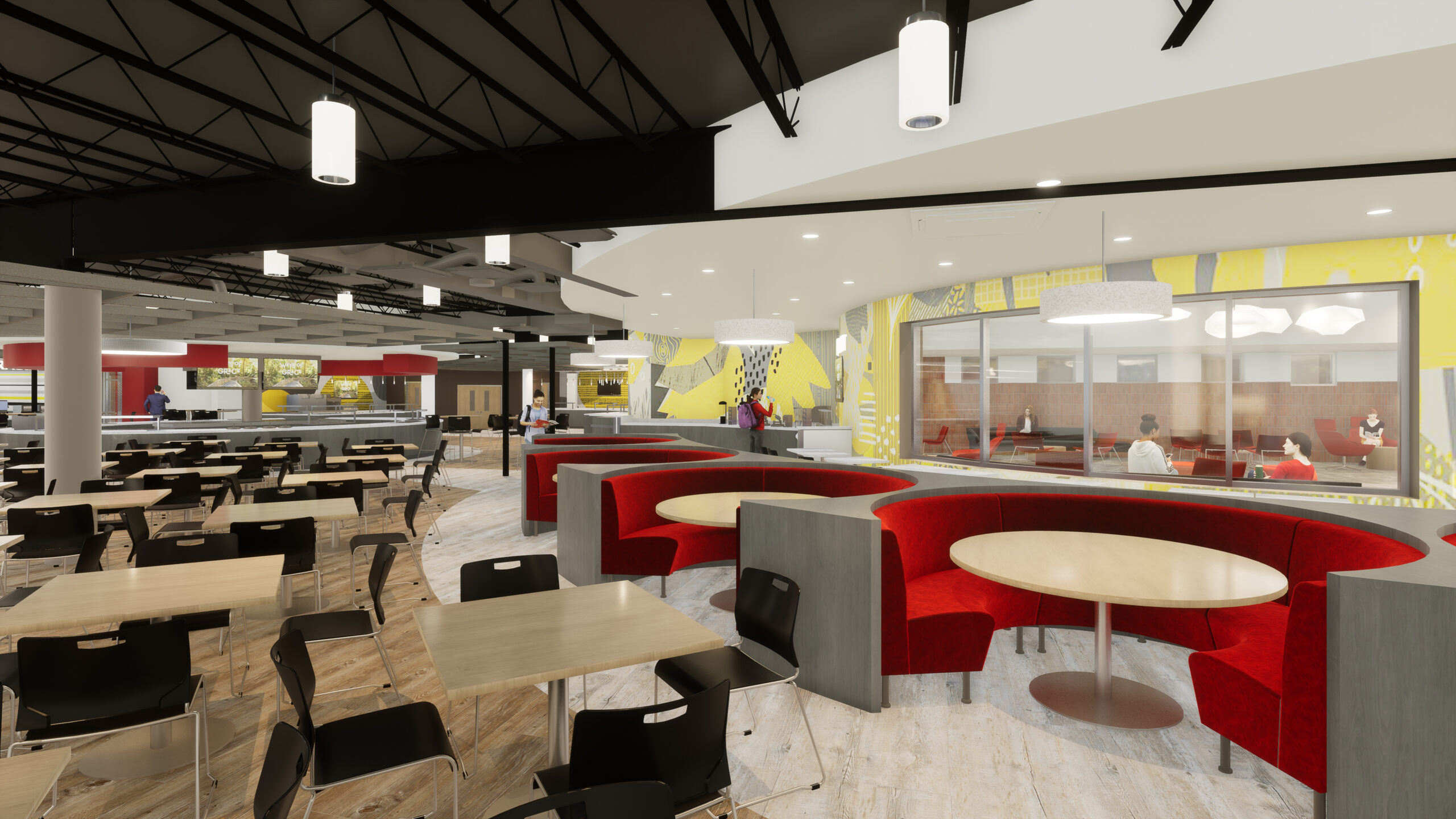 The design for this addition and renovation will help reinvigorate Alpha Hall as the heart of the Grace College campus, making space to nourish the mind, body and soul of their students.