Athletics, High Schools, Pools
Belleville High School Natatorium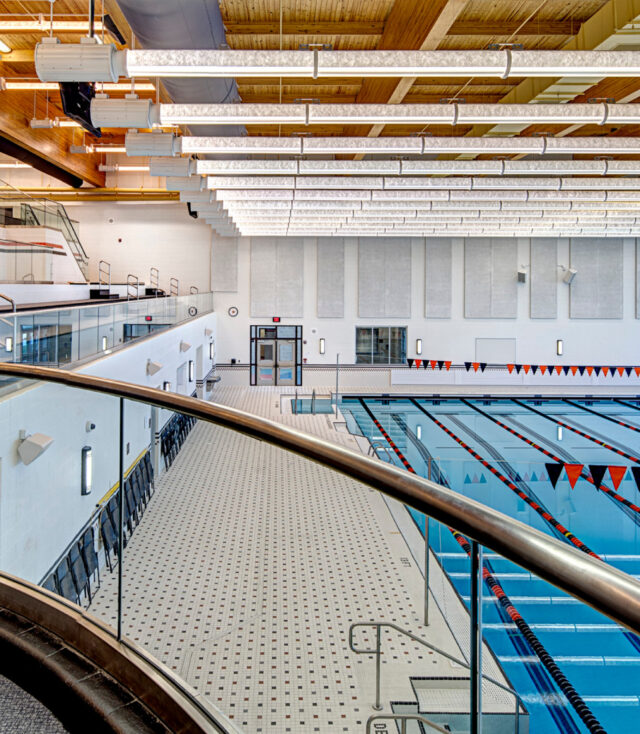 The Belleville Natatorium provides students with a competition pool that maximizes speed.
Shortly after Belleville High School opened its new natatorium, the records began to fall. The client and students wanted a fast pool, and Fanning Howey delivered with an approach that uses gutter design, gutter capacity and enhanced lane markers to maximize speed. In one of the first meets in the new pool, a Belleville swim team member broke a 27-year-old school record.
Expertise
Pools, Athletics, High Schools
Client
Van Buren Public Schools
Location
Belleville, MI
Scope
8-lane, 25-yard competition pool
Challenges
Design a pool that maximizes speed for student athletes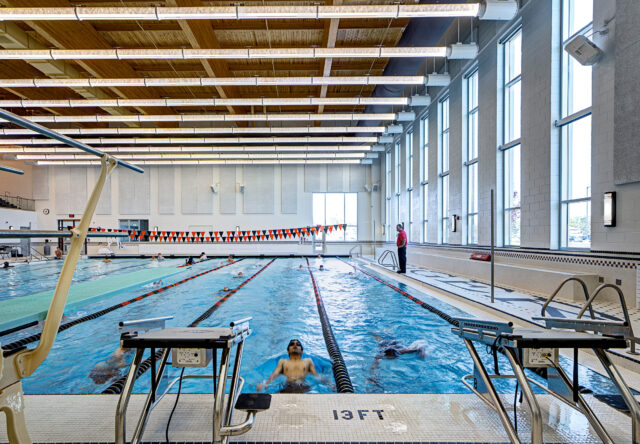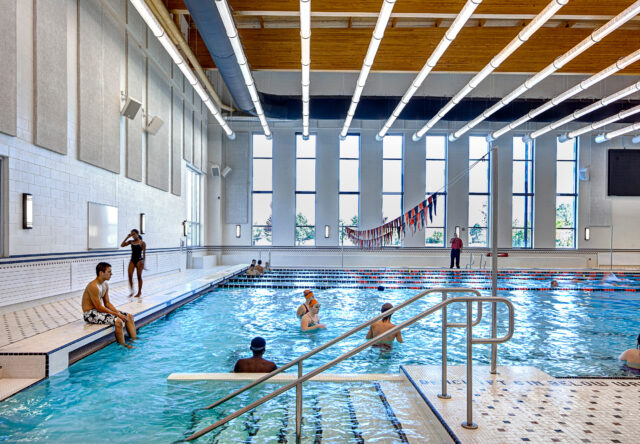 03
Services & Recognition
The girls had outstanding time drops in all events. They are very appreciative of their new fast pool. Thank you for building such a great one.