Athletics, High Schools, Pools
Belleville High School Natatorium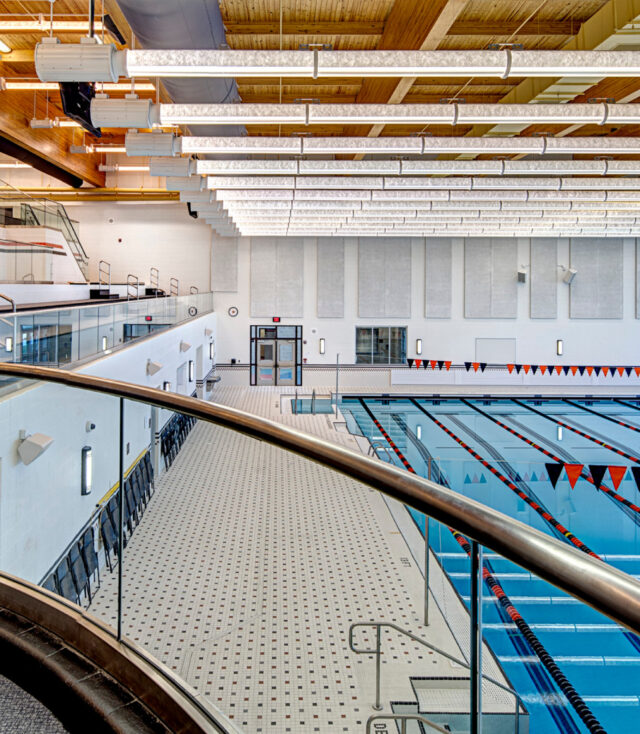 The Belleville Natatorium provides students with a competition pool that maximizes speed.
Shortly after Belleville High School opened its new natatorium, the records began to fall. The client and students wanted a fast pool, and Fanning Howey delivered with an approach that uses gutter design, gutter capacity and enhanced lane markers to maximize speed. The natatorium's state-of-the-art starting blocks and timing system allows the swim coach to give instant feedback regarding swimmers' reaction times. A video display is also capable of providing instantaneous feedback on diving form. In one of the first meets in the new pool, a Belleville swim team member broke a 27-year-old school record.
Expertise
Pools, Athletics, High Schools
Client
Van Buren Public Schools
Location
Belleville, MI
Scope
8-lane, 25-yard competition pool
Challenges
Design a pool that maximizes speed for student athletes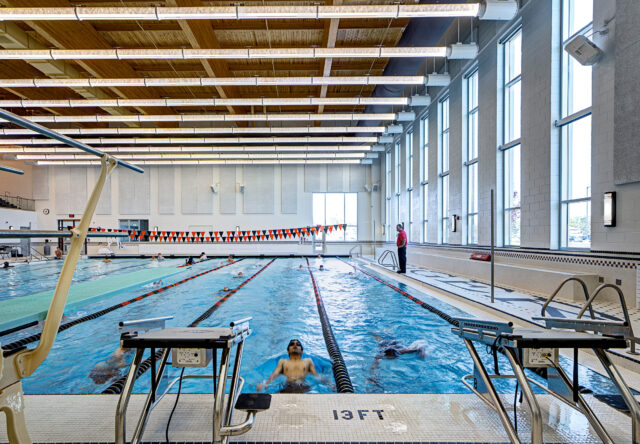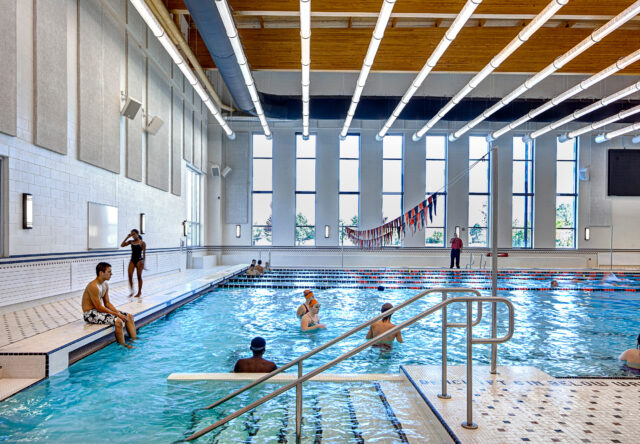 03
Services & Recognition
The girls had outstanding time drops in all events. They are very appreciative of their new fast pool. Thank you for building such a great one.