News
Fanning Howey Celebrates 60 Years of Designing Learning Environments
By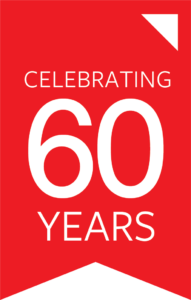 2021 marks the 60th anniversary of architecture, interiors and engineering firm Fanning Howey. Ron Fanning and Clair Howey founded the firm in 1961 with the goal of serving educational communities. For 60 years, Fanning Howey has not strayed from that commitment, practicing solely in the K-12 and Higher Education markets across Indiana, Ohio and nationally. Throughout 2021, we are commemorating, celebrating and reinforcing our life-long dedication to the design of powerful learning environments.
As one of the only firms in the nation dedicated exclusively to educational facility design, Fanning Howey has improved learning environments in 37 states across the country, ranging from Anchorage, Alaska, to Key West, Fla.. Every member of the Fanning Howey team is aligned behind our mission to design facilities that maximize positive educational outcomes and improve student performance, as Ron and Clair set out to do decades ago.
"With every milestone that Fanning Howey has achieved, our design professionals are reenergized knowing that that there is so much more we can learn and share." says Bill Payne, AIA, Chief Executive Officer of Fanning Howey, "As we celebrate our 60th year, we are excited to move forward knowing that collectively – from our founders to present team members – we have built a practice and a culture that thrives on excellence in design and in service."
At Fanning Howey, education isn't just an area of expertise. It's a way of life. As part of our yearlong anniversary celebration, we are launching a campaign called 60 Acts of Giving Back. Employees across the firm will participate in community service/volunteering opportunities in our communities, with the goal of completing 60 acts of giving back by the end of 2021.