Insights
Leading With Master Planning: Thinking Beyond COVID-19
By

Dan Obrynba
Education leadership is essential for the future of our students, school districts and the country at large. With the challenges that educators and administrators have dealt with due to COVID-19, many parents are asking what learning will look like for students in the future. While preparing for a safe and healthy environment for this fall, leaders should also be mindful that their communities want to see a vision beyond the current crisis.
How can we think beyond the immediate needs of educating during a pandemic to look towards a better future? In many cases the key is with a district facilities master plan. Master planning defines what facilities improvements are needed to support your curriculum delivery and student development goals. By its very nature, planning forces you to look beyond the current day to a time 5, 10 or even 20 years ahead. Planning now for a brighter future is an act of leadership and an exercise in hope.
Keep Education First
District facilities master planning is often driven by a particular need, possibly by deteriorating building conditions or enrollment changes. Sometimes it is driven by the goals defined in a district strategic plan. Regardless of the drivers, it is important to understand that good facilities master plans will have three major planning influences:
Current facilities conditions,
The number of students the district will serve, and
The current curriculum and the desired future curriculum delivery methodology.
In recent years there has been a shift toward student-centered learning. Classrooms designed decades ago are not as accommodating to this style of learning. One of the first steps we recommend is to spend time with your staff to explore how curriculum delivery can be enhanced through improved facilities. That discussion should lead to the development of an educational vision. There are many ways to conduct visioning, but we prefer to use the Six Cs of Education Planning and Design.
The Planning Journey
While the concept of district facilities master planning may seem daunting, it seems less so when viewing the process as a journey from "Here to There". Along the way, there are four key steps where we Collect essential data, Connect with stakeholders, Create options and Complete the process with confidence, knowing this approach leads to smart solutions that communities will support.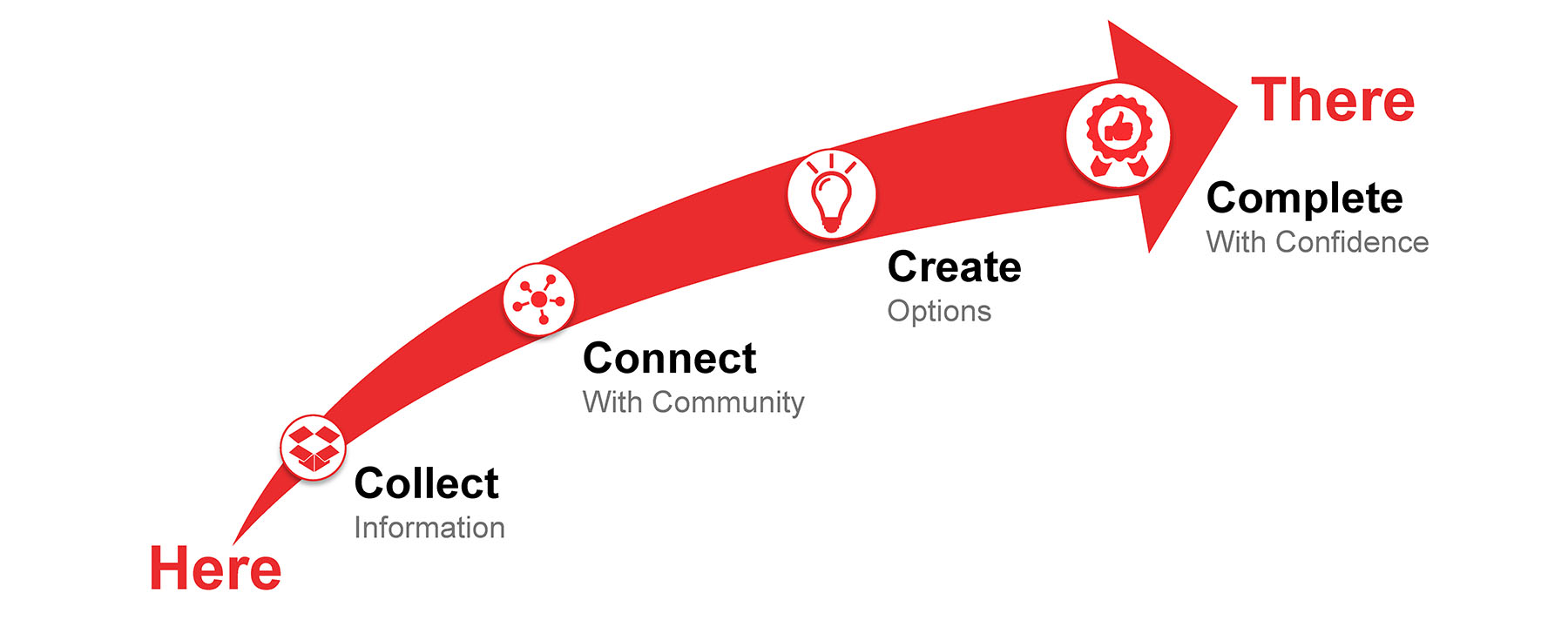 While on the planning journey think about how your district can create an environment for success. Think about what success looks like for your students and community. Collect as much information as possible to uncover valuable insights about your facilities, your vision for educational delivery goals and your overall expectations. Once you've assessed the foundation of your district's offerings, move forward by connecting with the community to gain valuable input, build consensus and begin prioritizing elements of the master plan.
While social distancing has kept most of us apart, with modern technology, master planning does not have to wait. Virtual visioning sessions, community engagement and public discussion can all occur from the comfort of our own homes. We've found that virtual community meetings tend to have higher attendance and participation than sessions previously held in person.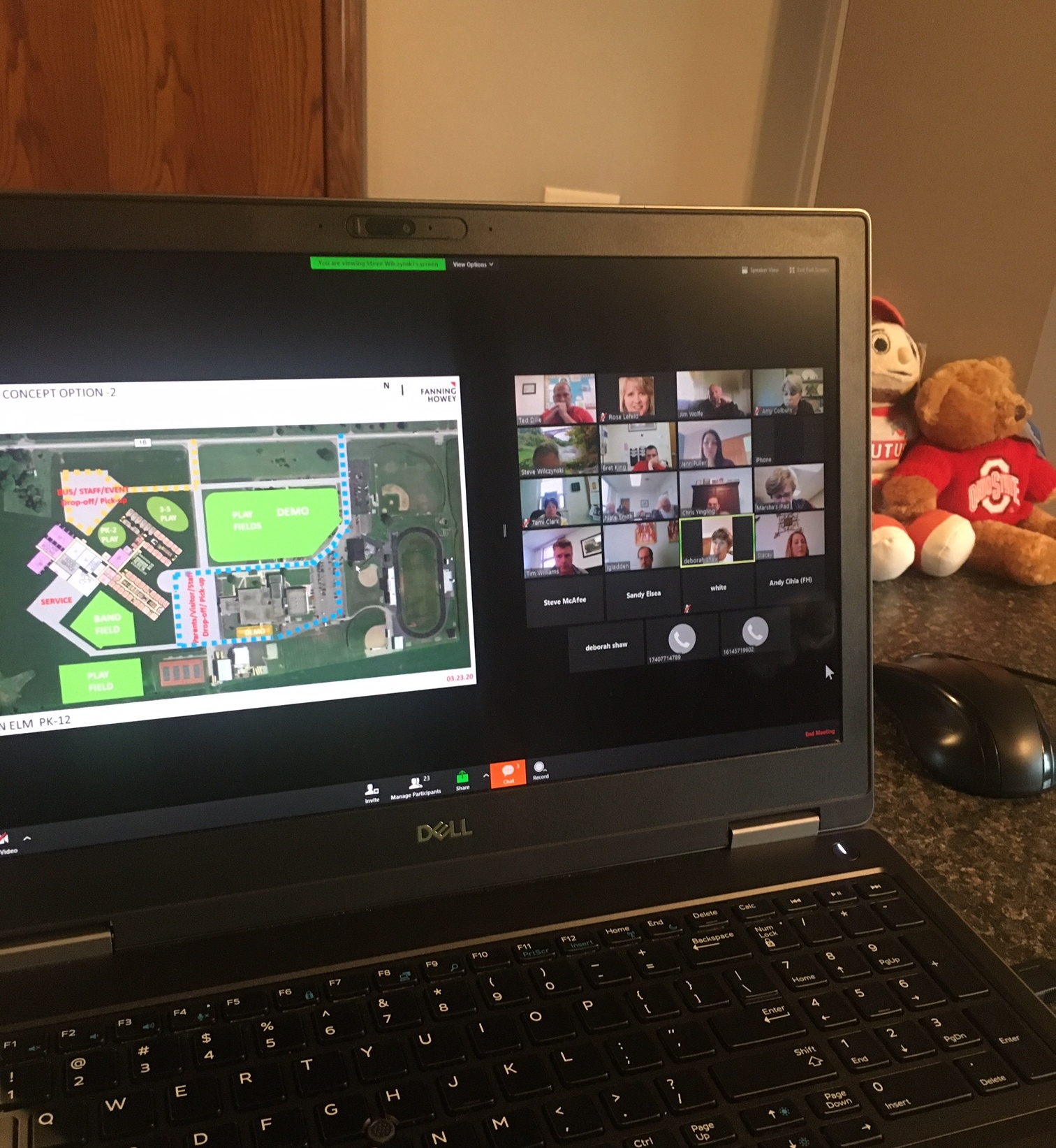 Put your Plans into Action
The goal should always be about getting better instead of getting back to normal. Strong leaders understand that their communities rely on them to listen, learn and lead them into the future. The first step is to begin creating the vision for how your schools can be better. Could your schools be safer? Could they provide more educational opportunities? Could they be a destination for the community? Answering these questions starts with a vision…and it continues with a plan.