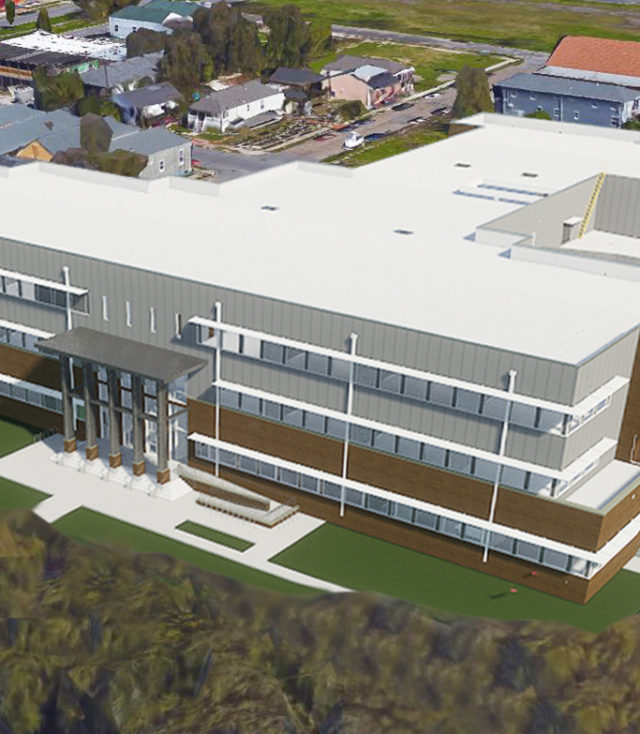 As a design team that works both locally and nationally, we have been able to streamline remote work for years now. Our national work tends to balance virtual and face-to-face collaboration, with some national projects being fully remote as necessary.
Due to recent events, many of our clients are shifting to remote work and elearning. In that process all of our face-to-face collaboration, locally and nationally, has become fully remote virtually overnight.
Luckily, we were prepared for this. Our team understands what it takes to meet the needs of our stakeholders from beginning to end of a project without ever stepping foot in the same room. To help our clients adjust to this shift in project delivery, we would like to share our best practices for working with a remote design team.
Set Expectations Early & Often
On all of our projects we use the kick-off meeting to set expectations for all project participants. This is especially important when working fully remotely with your design teams. Set a regular meeting schedule for the entire project team, making sure all disciplines are represented. It is easier to cancel a meeting already on your calendar than to try and schedule an additional meeting.
Have an agenda for those meetings and make sure it is sent out with plenty of time for the entire team to review it prior to meeting! This might seem obvious, but sticking to an agenda is important to respecting everyone's time and remaining on task.
Remote teams are most successful when they prioritize project milestones and time efficiencies. Keep side conversations in team meetings to a minimum. Encourage non-pertinent or non-time-sensitive discussions to happen offline.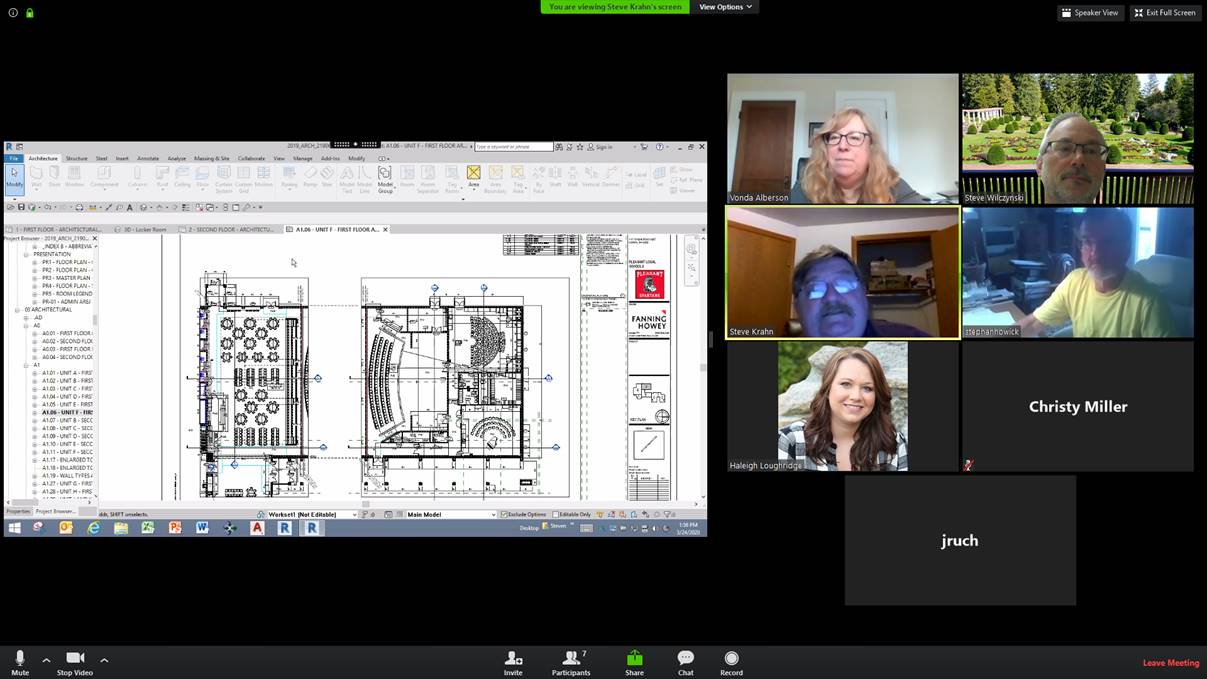 Consistency is Key
In addition to consistent expectations throughout your project process, consistent owner representation is integral to project management and relationship building. Building rapport remotely often takes more effort than in-person interaction.
Creating strong rapport helps build trust, allowing project members to have honest communication about their needs and desires for any school design. Don't be afraid to have your camera on during video conferences. This increases that simulated face-to-face interaction, decreasing miscommunication.
On the Science & Math Charter High School project in New Orleans, La., we met all project deliverables with team members across the country. The GoToMeeting platform was utilized for the team to virtually walk the building together and to review the development of the design from the initial phases through construction documents. Design team members in New Orleans and Indianapolis used Revit 360 to share building models and to collaborate on design decisions. Software tools like Revit 360 and Fanning Howey's internal cloud computing network help designers in multiple locations collaborate just like they are sitting together in an office.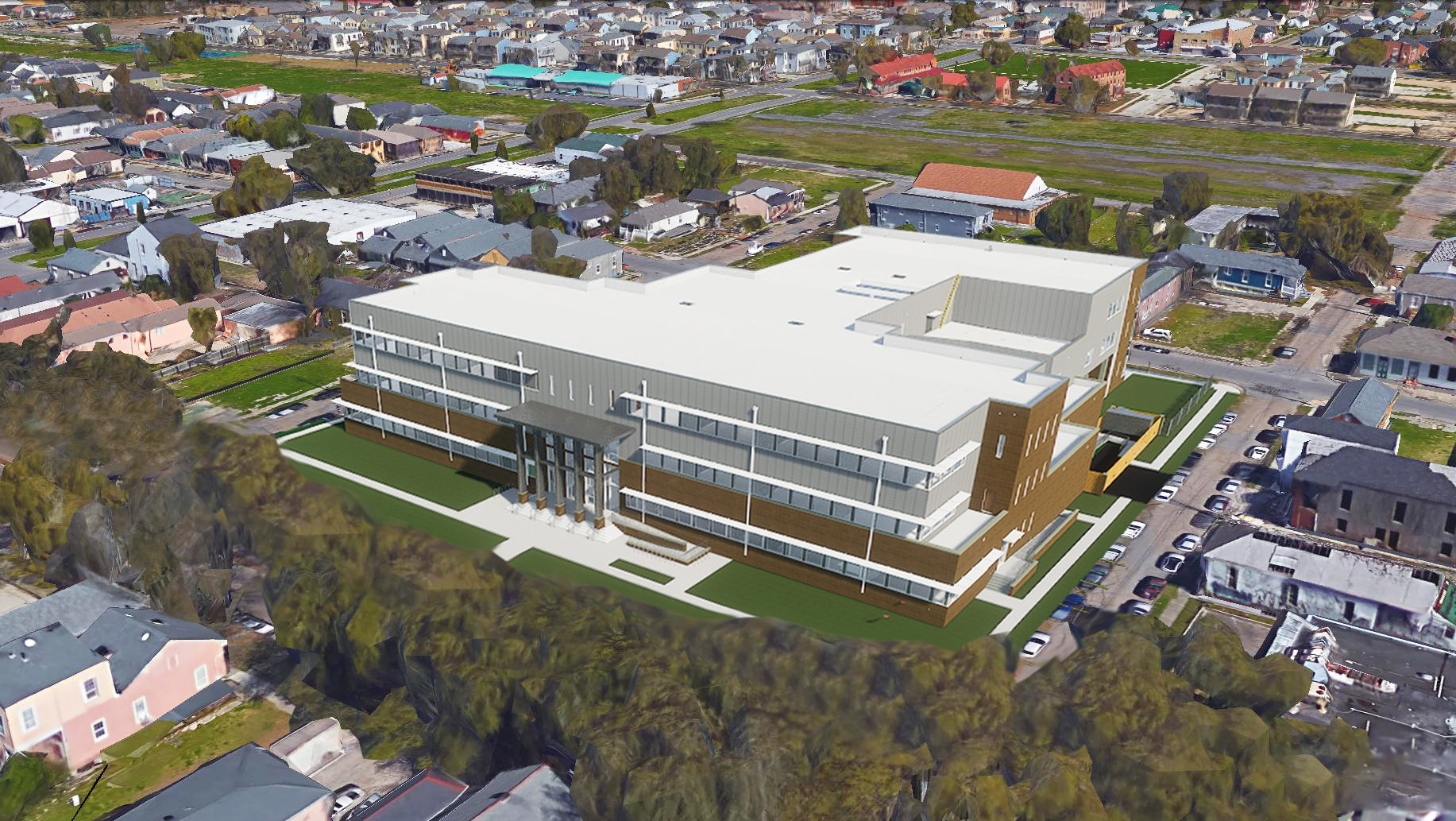 Capitalize on Technology
Collaboration across our integrated teams is easier than ever. Aided by our cloud file structure, designing models with Revit and utilizing Enscape for visualization, we can meet project milestones from any location. Several members of our internal teams have recently utilized the app Discord to chat with each other and to discuss quick design questions as if they were sitting right next to each other.
Using various video conferencing software such as Zoom, GoToMeeting, or Google Hangouts, we are able to virtually walk through designs with all disciplines to make design decisions in real time. Our local clients have almost seamlessly shifted from our in-person meetings to virtual meetings without interruption of project progress.
Despite state lock downs and school closings, we are working diligently to exceed the needs of our stakeholders. Keeping communication open and collaborating to keep projects on track is something we have always done, whether the work is in-person or virtual.