Insights
Celebrating 60 Years of Fanning Howey
By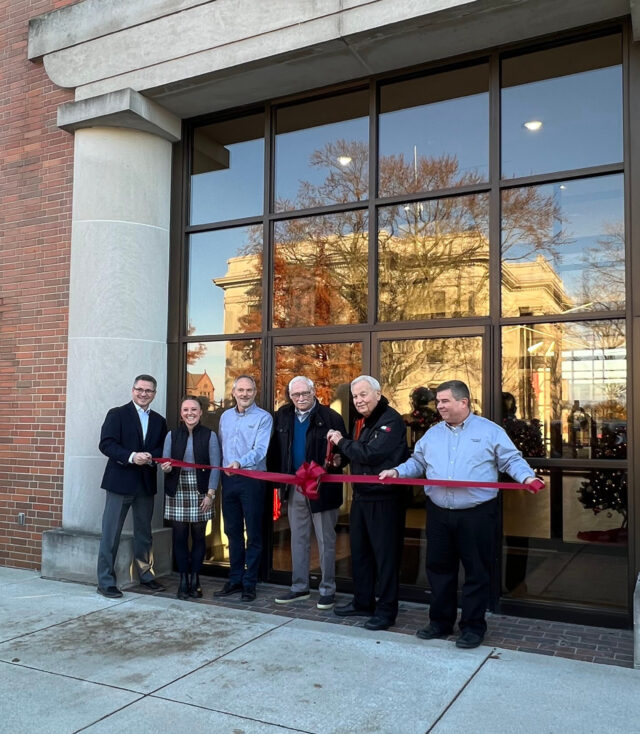 Fanning Howey's 60 Acts of Giving Back
2021 marked Fanning Howey's 60th anniversary. As part of our year-long celebration, members from across the firm participated in 60 Acts of Giving Back. Through this effort, we completed 60+ acts of service for the communities in which we live, work and design.
During our anniversary year, we wanted to reflect on our history with the communities in which we live, work and design by giving back through acts of kindness. Our team committed to completing what we coined 60 Acts of Giving Back. Employees across the firm enthusiastically took up this mantel and participated in various opportunities from charitable donations to volunteering with local school districts, blazing past our goal of 60 activities.
Our team members generously donated their time and volunteered their passion and expertise. Construction Administrator, Ed Sawa spent ample hours this year educating students about the field of design and construction. Director of Marketing, Zac Sprunger shared his love of native plants and wildlife with students in Wayne Township, donating various plants to their classroom garden. Finally, as a way to wrap up this year-long effort, each office collaborated on one final group Act of Giving Back, holding toy and supply drives for local organizations.

"It seems like only yesterday that we began celebrating our 60 years of creating smarter places for learning for school communities across the United States," says William Payne, AIA, CEO of Fanning Howey. "I am so proud that in this anniversary year, our staff members went above and beyond to complete 60 Acts of Giving Back while continuing the high-quality level of service our clients deserve. We truly appreciate the opportunity to serve the educational community in this important endeavor upon which Ron and Clair charted our course 60 years ago, and we are excited to embrace the opportunities that the future will bring!"
Looking Back & Looking Forward
In addition to our commemorative act of service, we took time to reflect on our history and celebrate the bright future of Fanning Howey. We took trips down memory lane on social media, sharing Throwback Thursdays from the past six decades. Each office celebrated the firm turning 60 with birthday party picnics, in homage to Fanning Howey company picnics of bygone summers. And this year, we had the opportunity to make a positive impact where it all began.

The firm was founded in Celina, Ohio, in 1961, and to this day, we have maintained our office there. Now in our 60th year, we recommitted to our hometown with a new office and contemporary design studio in the heart of Celina. When the previously vacant bank building on West Market Street became available, our team saw the potential for a modern collaborative workspace and an opportunity to be part of the revitalization of downtown Celina. Nearly 100 employees, former employees, and city and state officials joined us as we opened the new office on December 3, 2021, on what is now officially Fanning Howey Day in Celina, Ohio.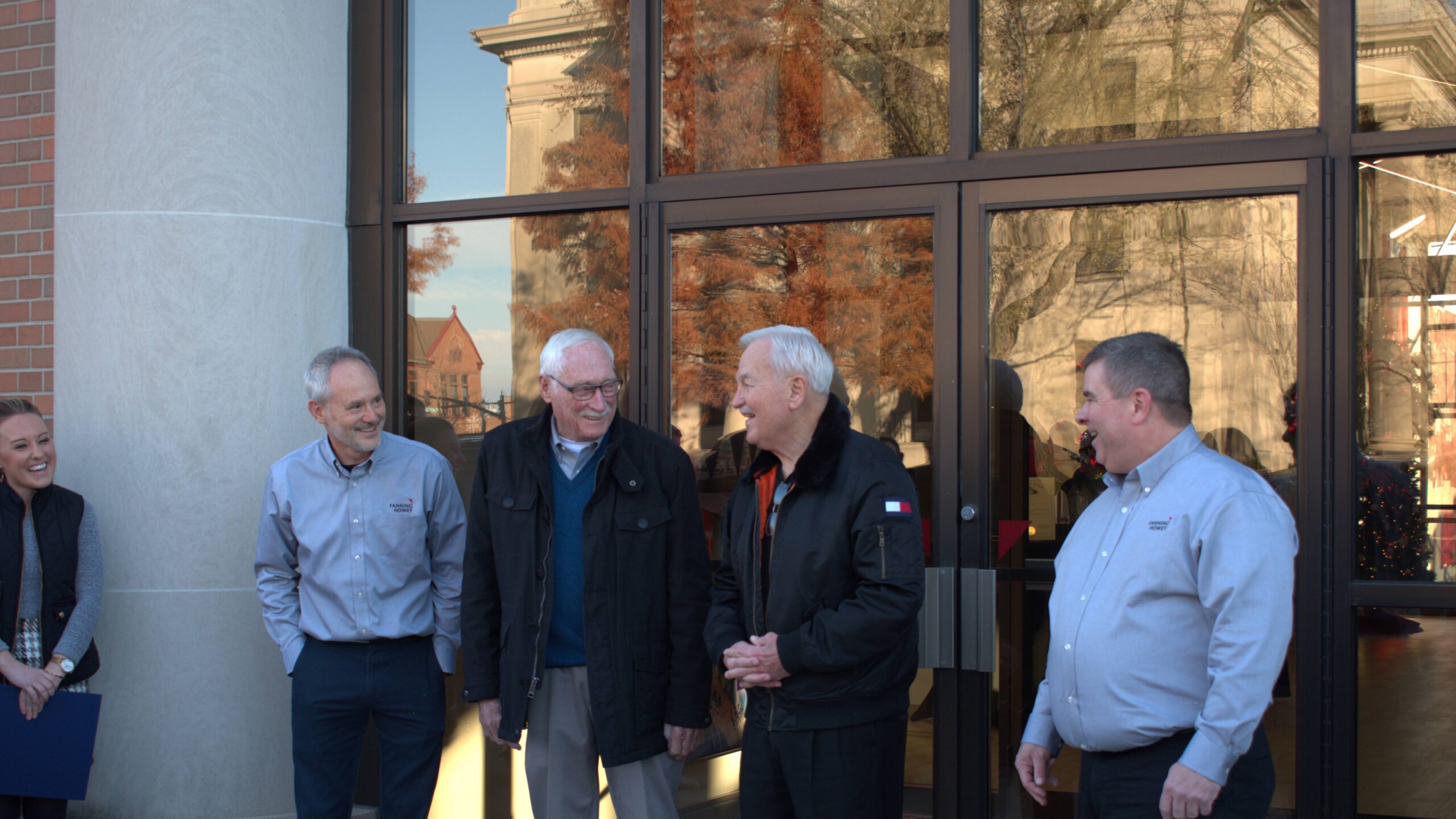 We are ecstatic to see what is in store for the next 60 years for Celina and Fanning Howey.
"As we commemorate 60 years of business, I can't think of a better way to celebrate than with the grand opening of our new building, here in downtown Celina," stated Executive Director Steve Wilczynski, AIA, to the crowd at the grand opening. "We've been here for many years serving the students and creating better communities. And we look forward to many generations in the future to continue doing exactly that."