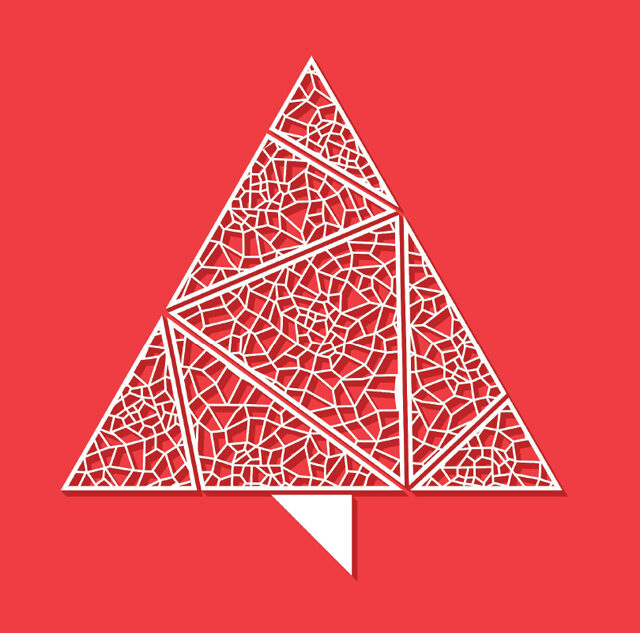 Fanning Howey is blessed with a host of talented designers and creative professionals. For the firm's 2022 holiday card, we put that creativity to the test with a company-wide design competition. We were thrilled to get entries from departments ranging from architecture to administration.
So let's check out these great entries and learn a little more about the creativity and inspiration that went into the design concepts.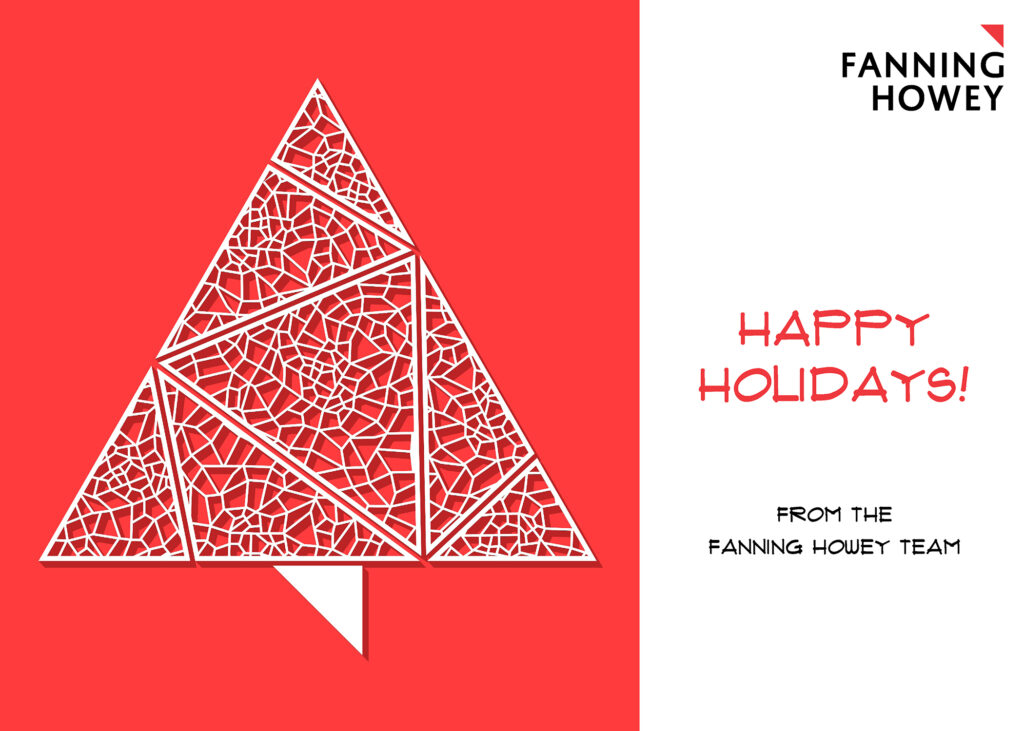 John Gladden, AIA, a Project Designer for Fanning Howey's Dublin, Ohio office, submitted a concept that connects Fanning Howey's logo with one of John's favorite past projects. The tree-like form is a tetrahedron with a pattern that mirrors the metal paneling used in the STEAM Atrium at Hayes High School in Delaware, Ohio. The base of the tree is the arrow from Fanning Howey's logo.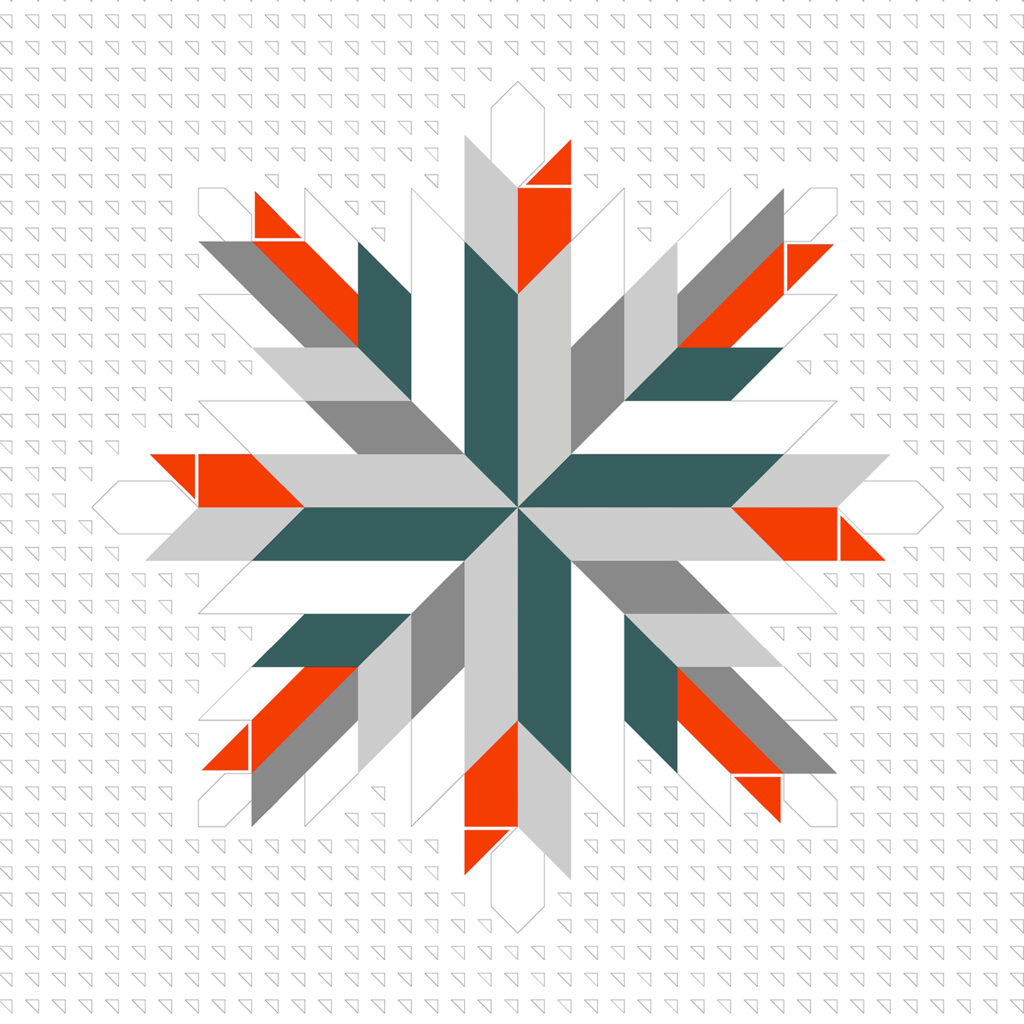 Steven Herr, AIA, Director of Design in Fanning Howey's Indianapolis office, took the arrow from our logo and started toying with fractals and spirals. In particular, he was inspired by the hexagonal formations found in snowflakes. Working in Sketchup, Steven pushed, pulled and scaled until his head hurt.  Stepping back, he decided to go with an old-school (pun intended) approach. Steven has always admired the geometric beauty and subtle complexity of quilts, so he attempted to create a 'hand-crafted' snowflake on a background of freshly-fallen snow. This mini design journey was a refreshing change of pace. Just like the first silent snow of the Season, it reminded Steven to pause for a moment, look around, and admire the creativity of everyone around him.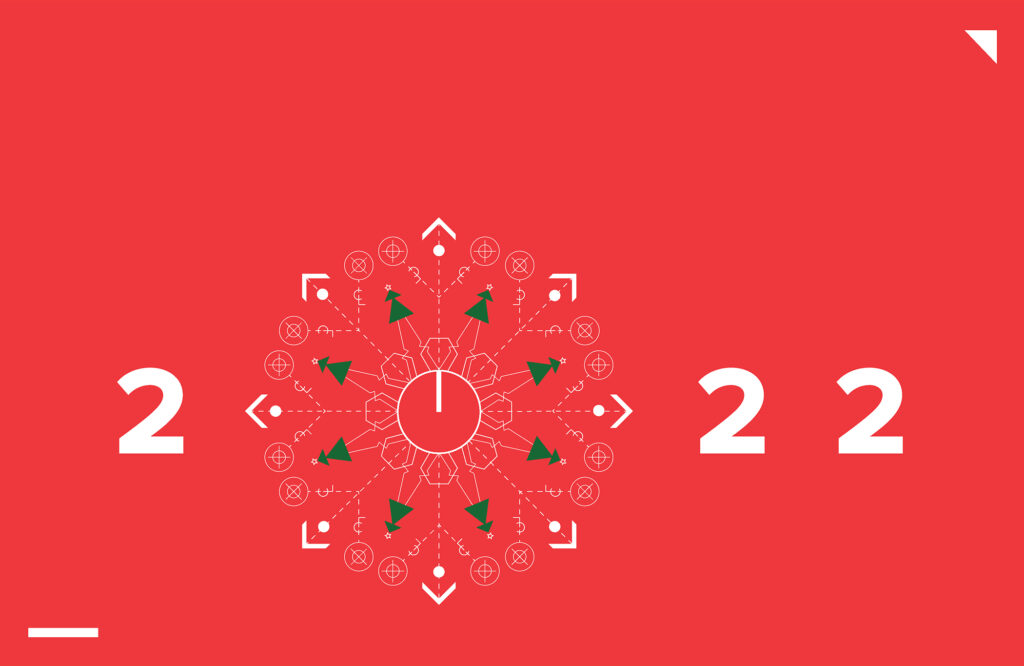 Cass O'Hara, an Architectural Intern in Fanning Howey's Indianapolis office, created a snowflake montage of various symbols and annotations. These symbols are the same ones Cass frequently uses to produce construction documents. The snowflake features the arrow from Fanning Howey's logo, grid lines, a centerline notation and a keynote symbol. We love the way Cass connected her everyday work experience to her holiday card.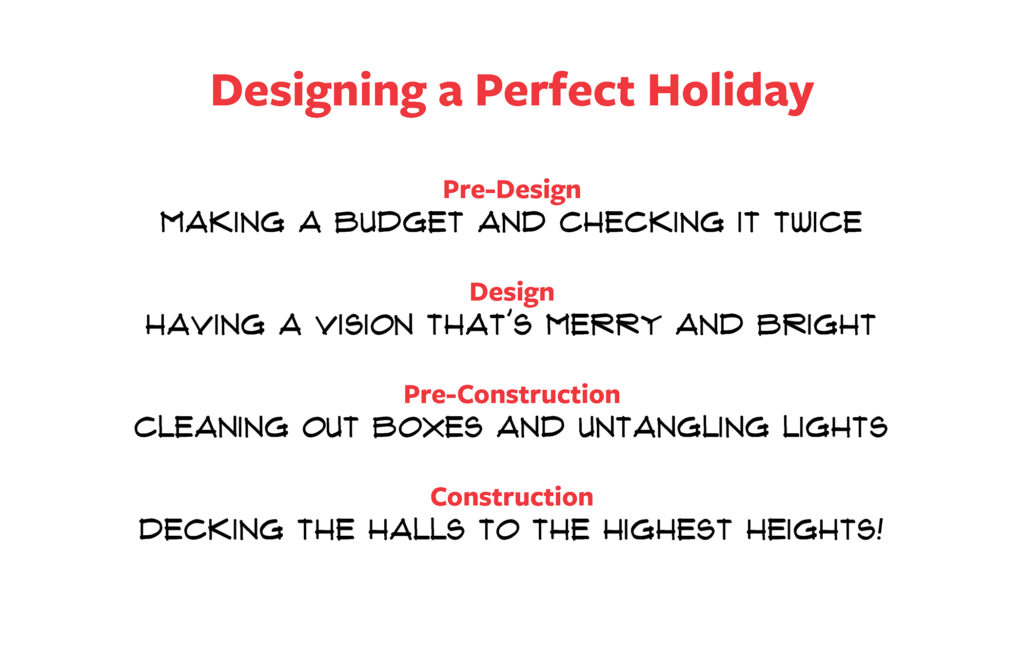 Michelle Buoni, an Administrative Assistant in our Dublin office found a different source of creativity. She submitted an amazing architecture-themed poem wishing our clients a happy holiday season. Michelle was inspired by all of the hard work she sees every day in our various design departments. In Michelle's words, "I'm grateful to be a part of such a creative, hardworking team!"
We couldn't agree more!