News
Fanning Howey Wins National Design Award for Tri Star Career Compact
By

Zachary Sprunger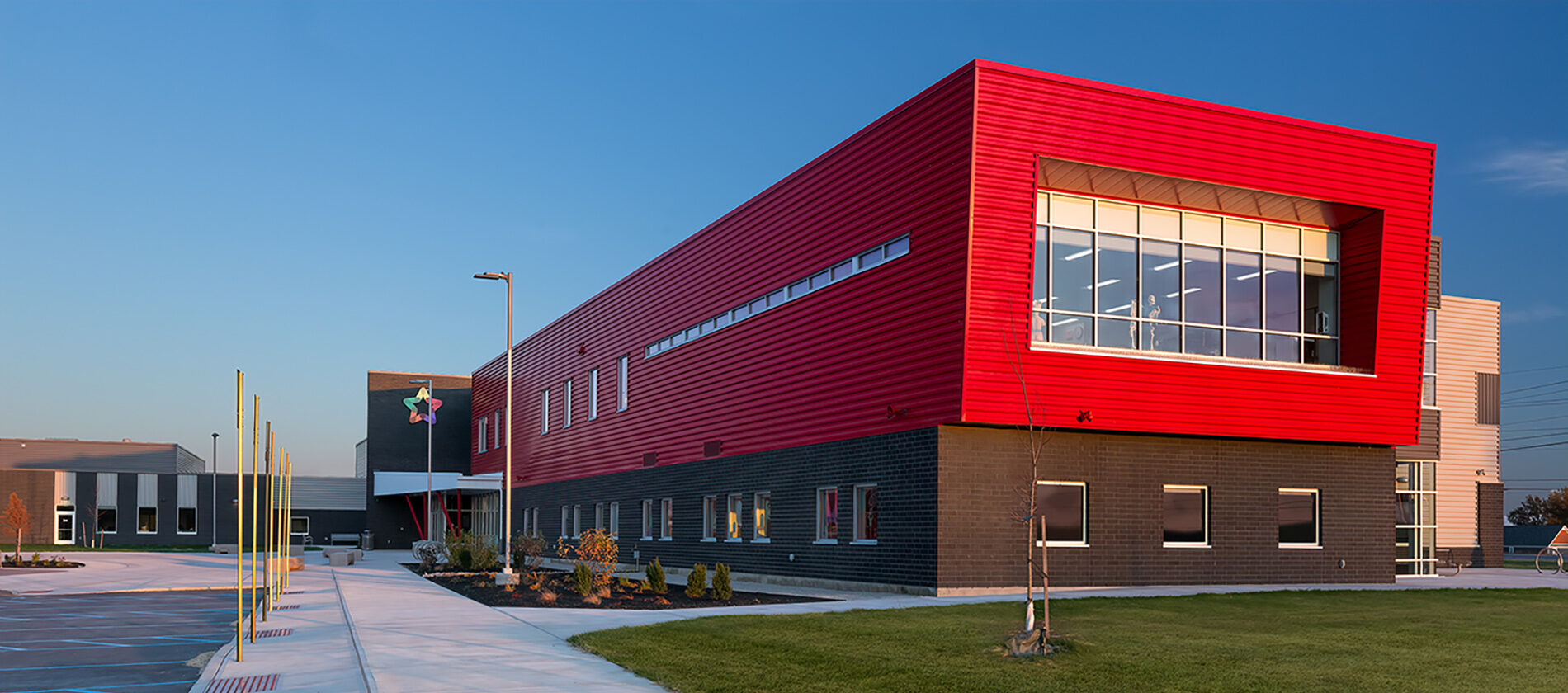 Fanning Howey has earned a Silver Citation for design excellence from American School & University's 2020 Educational Interiors Showcase. The firm received the award for the design of the new Tri Star Career Compact in Celina, Ohio.
The 2020 Educational Interiors Showcase is a national competition recognizing school designs that support innovative educational programs. Out of 72 entries from across the country, Fanning Howey is one of five firms to be honored with a Silver Citation.
Jurors praised Tri Star's design for its "bold building and interior" and "amazing makerspace," and they called the building "a well-executed overall project with a clear mission carried throughout."
Tri Star Career Compact is new $22.5 million career-technical facility which opened in August 2019. Fanning Howey's design created a bold identity for the building, which brings together students from nine school districts for the first time. The school's interior supports real-world learning, provides exceptional flexibility and celebrates Tri Star's unique culture. The project was funded by the Ohio Facilities Construction Commission and a levy passed by communities in Mercer and Auglaize counties.
About Fanning Howey
Fanning Howey is an integrated architecture, interiors and engineering firm specializing in learning environments. We use the power of design to create smarter, happier learners, more successful educators and stronger communities. From our offices in Ohio and Indiana, we have designed K-12 and Higher Education learning environments throughout the Midwest and across the country. For more information, visit www.fhai.com.